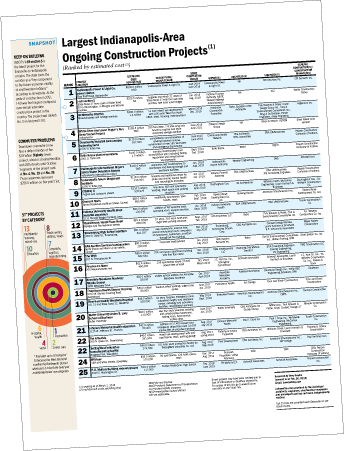 Lists
Conduct industry research and discover new business leads with our exclusive Top 25 industry lists. Subscribers enjoy unlimited free downloads of our 90+ lists profiling Central Indiana's top businesses:
Excel format to sort, merge, and utilize for mail, email and business analysis
PDF format for ease of sharing with team members
Not a subscriber?
Purchase a list for immediate download or subscribe to access all subscriber benefits. Subscribe
Want the complete Book of Lists?
Purchase a print or digital copy of the Book of Lists. Learn More