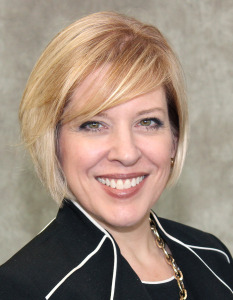 Providing dental care to patients with intellectual and developmental disabilities comes with a unique set of challenges and isn't covered by many benefits plans. IBJ's Custom Content Studio spoke with Holli Seabury, Executive Director of Delta Dental Foundation, to find out about a unique program offered by Delta Dental that promises to help more of these patients get the care they need.
–
–
–
What is the current state of oral health access for those with intellectual and developmental disabilities (IDD)?
For the more than 6.5 million people in the United States with IDD, oral health care is often inaccessible. The reasons are numerous: an undertrained dental workforce, a need for expanded commercial insurance benefits, poor Medicaid reimbursement rates, and limited dental benefits for those covered by Medicaid.
Many dental professionals have had very little training in working with patients with disabilities, so they don't feel comfortable treating them. The payer system is also an issue—patients with intellectual disabilities may need additional visits because they can only withstand a partial cleaning and will need to have multiple dental visits to keep their mouth healthy. Some patients will need desensitization visits, where no dental care takes place but the patient gets used to the sights and sounds of a dental office. Some patients will need to be sedated. Families often have to pay out of pocket for extra visits, and many cannot afford these charges.
The consequences are enormous.
A lack of available, affordable care for our most vulnerable population means that their rates of dental disease are much higher than the general population. According to an Indiana University Care for Health Equity survey, half of those with disabilities were experiencing active dental issues, such as pain or bleeding gums. Two-thirds had lost teeth due to untreated dental issues. Loss of teeth, untreated gum disease, and infection in the mouth can create whole-body problems, such as complications with diabetes, heart disease, and high blood pressure.
What is the enhanced dental benefit being offered by Delta Dental of Michigan, Ohio, and Indiana, and how is it helping people with IDD?
At the Delta Dental Foundation, we work extensively with likeminded organizations, policymakers, and providers to find multipronged solutions to reduce—and ideally eliminate—barriers to dental care for people with IDD. Delta Dental of Michigan, Ohio, and Indiana recognized that work—and realized they could be a force for positive change in this landscape.
Starting next year, children and adults with special health care needs will have access to enhanced benefits through the Delta Dental network in Michigan, Ohio and Indiana if their employer opts in on the benefit. The benefits include additional visits to the dentist's office, up to four total dental cleanings in a benefit year, the use of silver diamine fluoride and treatment delivery modifications.
How will this benefit provide value?
Seeing the dentist can be an overwhelming experience for anyone—never mind someone with IDD. Dentists are not always provided the training, tools or time to care for these patients, who often require special accommodations. And, when patients and their caregivers do find an equipped provider, these special accommodations often aren't covered by insurance.
This enhanced benefit will alleviate some of these concerns by covering the care patients with IDD need. Additional visits, consultations and treatment can help patients learn what to expect and what is needed for a successful dental appointment—without being rushed. Silver diamine fluoride can successfully treat cavities in patients who can't tolerate the use of dental instruments. And importantly, covering treatment delivery modifications makes it easier for dental staff to provide oral health care for patients with sensory sensitivities, behavioral challenges, severe anxiety or other barriers to treatment.
If I am an employer, how do I ensure my employees have access to this benefit?
Employers who wish to opt in to this benefit should contact their Delta Dental account manager. The account manager will help you through the opt-in process, provide additional details and answer any questions you may have.
Is everyone with a Delta Dental group benefits plan eligible?
Any covered member who has a special health care need and whose employer group has opted in to the benefit is eligible. We encourage employees to talk with their human resources team to learn more about eligibility for themselves or their dependents, and to find out how to use the enhanced benefit.
Do other dental benefits companies offer this benefit?
While there may be regional insurers that offer enhanced benefits for people with special health care needs, no carrier operating on a national scale is doing so. So, while Delta Dental of Michigan, Ohio, and Indiana may be the first, we certainly hope we won't be the last.