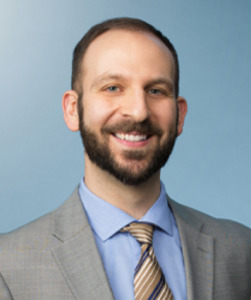 There are plenty of good reasons to start your own business. Maybe you want the freedom and flexibility inherent in being your own boss. Perhaps you want to build a legacy that your kids can continue someday. Or it may just be a desire for self-dependence that leads to long-term stability. But for the most entrepreneurial among us, the excitement and passion in starting your own business comes from building a company to be sold to a third party before moving on to the next one (and the next one after that …). If that's your goal, there are some things to keep in mind from day one to help set yourself up for success.
At a high level, what you really need to do is put yourself in a buyer's shoes (hopefully a deep-pocketed buyer!). You should think about what might cause headaches or hesitancy during a diligence process or in negotiations with your future buyer. Do you have key contracts with customers or suppliers that include a right of termination in connection with a sale of the business? Are there non-compete restrictions that could theoretically be applied to affiliates of a buyer? Is there an unresolved dispute that could lead to litigation exposure for the business? Ultimately, your goal is to develop a business that answers every diligence question with ease and doesn't raise any additional concerns for the buyer.
One thing to keep in mind is that your buyer may face far more scrutiny than you when running the business after closing. Whether it's from a regulatory or competitive perspective, if the buyer is a larger company, they will have far more eyes on their operations than you. For example, as a small start-up, you may be able to get by with a less-comprehensive data privacy policy without ever getting in trouble. But your buyer can't do that—regulators will notice. Similarly, a small business may be able to take bigger risks with respect to intellectual property protection, but your buyer's competitors will take advantage if the business isn't adequately protected. To the extent that a buyer will need to put effort and resources into getting your business up to speed in these areas, they will quantify those efforts and try to reduce the purchase price accordingly. So, from day one, you should ask yourself how a bigger company would operate and do your best to follow that strategy. Of course, it is a balancing act—the pressures of getting a young company off the ground may lead to taking certain risks a larger company wouldn't take. But you have to keep that balance in mind from the outset and do your best to operate as though you're already transitioning to a larger company.
Another key issue is organization of contracts and key documents. When the time comes to find a buyer, you will want to make it as easy as possible for interested parties to learn about your company and feel positive about what they are reviewing. A well-oiled machine can help a buyer move quickly and confidently in a transaction. Keeping your contracts and documents organized, labeled, signed, and easy to find will make the whole process far easier. Consider keeping a dataroom or some form of online database for all your contracts and make sure you have signed copies on hand. If you have to go back to a third party and ask for a signed copy, it'll be a lot easier to do it when you're not in the middle of trying to close a deal.
One area of concern that is particularly top of mind lately is the supply chain. Putting aside recent turmoil in this area (yes, I appreciate this is a lot to put aside!), establishing a strong and long-term supply chain is critical to assuring a buyer that they can immediately capitalize on your business after closing. A buyer will quantify any supply chain issues that require transition efforts and, again, may use that to decrease the purchase price. There are plenty of issues to consider (e.g., distribution networks, alternative suppliers, overseas concerns) and answers may vary depending on the business. For example, some buyers may place a lot of value on having a long-term contract manufacturer in place that won't have leverage to negotiate price increases for years to come. Alternatively, other buyers may want to bring manufacturing in-house and would prefer easy termination rights for third-party vendors. Ultimately, flexibility is key.
If I may make one all-encompassing recommendation to wrap this up, it is to involve legal counsel from the outset. I appreciate what this sounds like coming from a corporate lawyer, but in the end it will save you time and money if you do things right from the beginning. It is easier to set things up correctly from the beginning over scrambling to clean things up at the last second. I understand as well as anyone that these situations can be over-lawyered, but a great attorney will be able to advise you on what to avoid, what's worth doing, and what you can get away with during the early-stage process. This is especially true if you are in a highly regulated industry or dealing with riskier issues (e.g., data privacy).