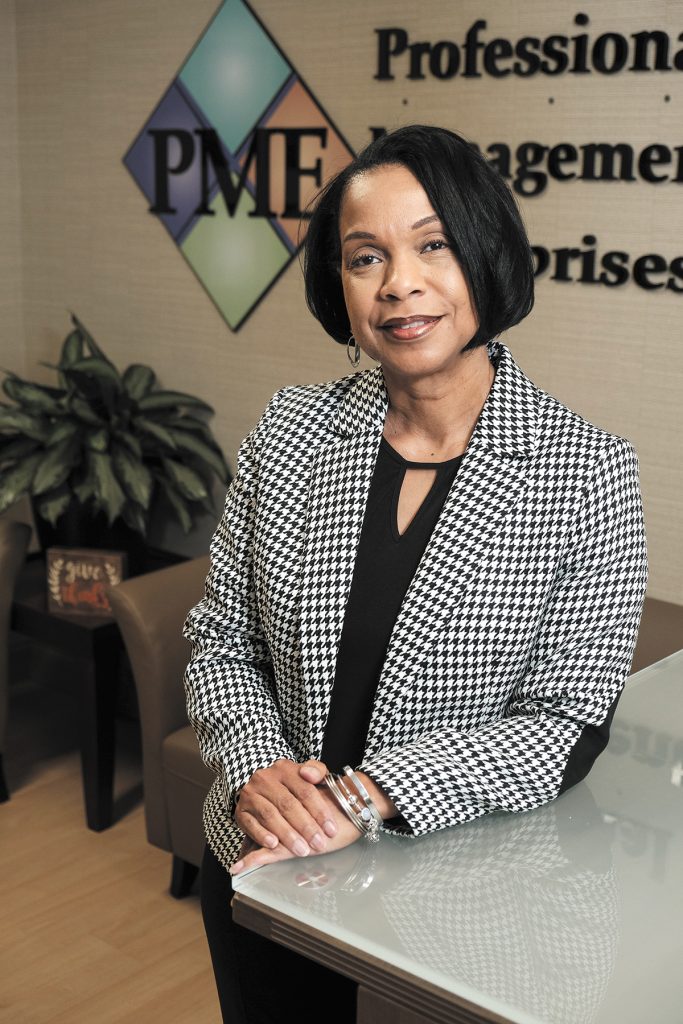 Chief Financial Officer & Controller
Professional Management Enterprises Inc.
Major achievements during tenure
Professional Management Enterprises Inc. is a management consulting services firm focusing on staff augmentation, education, training, counseling, information technology and health care. Started in 2005, it's been named to IBJ's Fast 25 list the last three years.
Clarissa Nowlin showed up three years before that, rolled up her sleeves and started building a compelling case to the lenders that have financed that growth. Once its financial resources were secured, PME delivered, adding professional health care staffing to its arsenal of services and growing revenue 96% from 2015 to 2017. From 2016 to 2018, revenue grew 102% as Nowlin helped secure new banking relationships and the company found subcontracting work with numerous firms, including Anthem, KPMG, CareSource and Conduent. She's credited with creating the financial platform that has allowed the company to grow and working across departments to get the job done.
Career path
Nowlin traces her interest in numbers to her childhood, when she watched her eldest brother doing his accounting homework at the kitchen table. "I wondered why he wrote those numbers in those small boxes on the green ledger paper, which I am sure is not used much in school these days."
That fascination with numbers followed her through high school and to Ball State University, where she got a bachelor's in accounting. After graduating, she got a job at PricewaterhouseCoopers in Indianapolis, where she spent eight years, first in internal accounting and then in the audit and tax departments. Eventually, Nowlin went on the road, assisting on audits of several manufacturers, insurance companies and global diversified industrial companies.
She parlayed her time in public accounting into a position as controller for Professional Data Dimensions, a minority-owned IT staffing company. She created the firm's accounting department and spent 18 years there before crossing paths with a former co-worker, Danny Portee. Portee, who had founded PME, persuaded her to join the firm.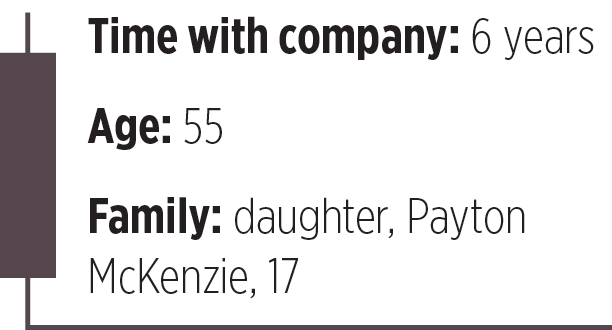 Challenges met
Employment at PME has tripled since Nowlin came aboard. Finding those employees and keeping them meant the company had to up its game from a benefits standpoint. She led development and implementation of PME's 401(k ) retirement plan and has worked to enhance insurance benefits for the staff.
Givebacks
Nowlin devotes time and shoe leather to the Susan G. Komen Walk for Breast Cancer Awareness, and is a member of the National Association of Black Accountants and Alpha Kappa Alpha sorority. She's also an Indianapolis Urban League mentor and helps numerous other civic groups.
Downtime
"If I wasn't in the accounting/finance field, I would have taken up photography. I always have my camera ready to go to take those precious snapshots of my family and friends."•
Check out more CFO honorees.
Please enable JavaScript to view this content.