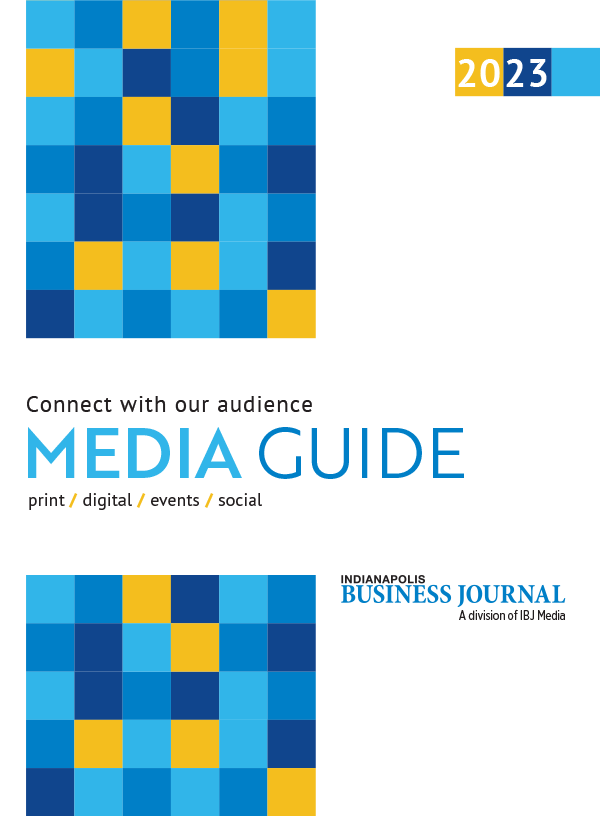 Whether you're already an IBJ Media loyalist, or a trusted next-generation leader in the central Indiana business community, we want to make you aware of the full spectrum of targeted, B2B advertising opportunities available to extend your brand's scope and recognition, and reach the decision makers who authorize purchases for their organizations.
To receive the latest Indianapolis Business Journal multimedia guide please complete the form below and click the SUBMIT button at the bottom of the page.
An email with a link to download the multimedia guide will be sent to the e-mail provided on the form.
"*" indicates required fields
Thank you for your interest in advertising with Indianapolis Business Journal.