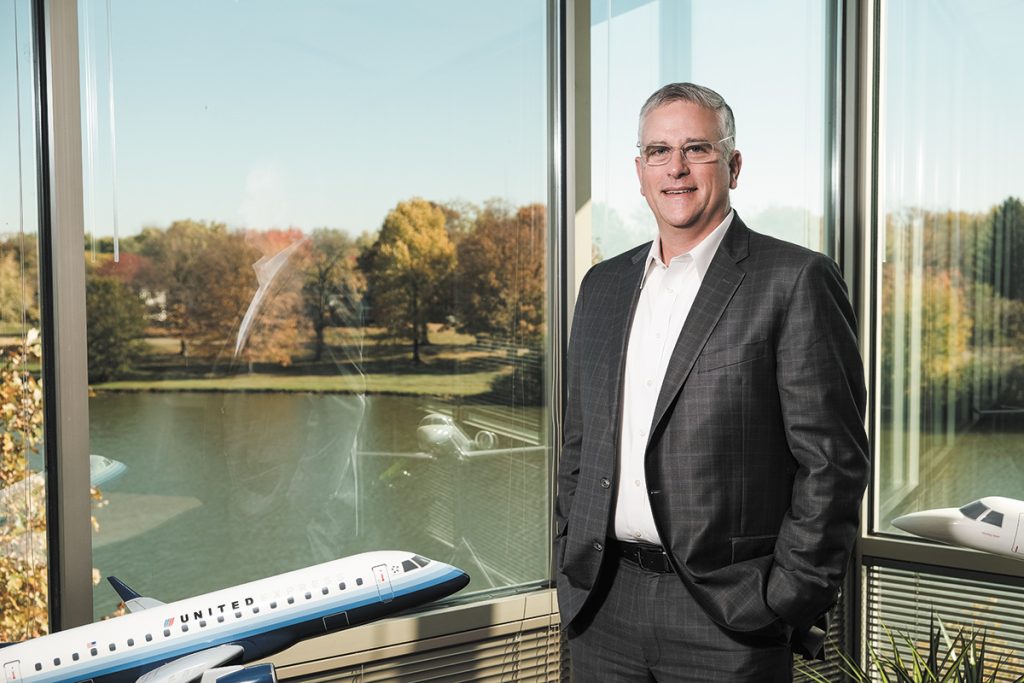 Senior Vice President & Chief Financial Officer
Republic Airways
Major achievements during tenure
Republic Airways is one of the largest regional airlines in the country, operating a fleet of nearly 200 Embraer aircraft that provide about 1,000 daily flights to cities in the United States, Canada, the Caribbean and Central America for its partners American Eagle, Delta Connection and United Express. In 2018, it opened a commercial-aviation flight-training school in Indianapolis and is planning to start an aviation maintenance technician apprenticeship program.
Joe Allman joined the company as corporate controller in 2007, gradually adding responsibilities that resulted in his being named chief financial officer in 2015. His promotion to that role came at a time of crisis for Republic, which was in the midst of a labor dispute with the pilot union.
Six months later, Republic filed for Chapter 11 bankruptcy protection. Allman led the financial restructuring of the company's major airline partner agreements and oversaw a streamlining that resulted in the holding company's reducing its number of airlines from three to one and transitioning from three aircraft types to one. "By consolidating to one airline and one fleet type, Republic was able to realize significant savings and efficiencies by eliminating duplicate resources and driving efficiency measures through the operation," Allman said.
When the company emerged from Chapter 11 in the spring of 2017, it was one of the shortest bankruptcy reorganizations in aviation history. Republic is on track to grow its fleet size 36% by next summer and boasts a strong balance sheet, and stable earnings and cash flow. "I am extremely excited about our future," Allman said.
Along the way, Allman grew Republic's financial planning and analysis team from four employees to 16 and created a collaborative culture in which his team partners with other working groups within the company.
Career path
Allman is a 1993 graduate of the U.S. Coast Guard Academy in New London, Connecticut, where he studied science and engineering but eventually emerged with a bachelor's in management. After graduating, he served five years in active duty, during which time he took a graduate accounting program. When his tour of duty ended, he took a position at Deloitte. His work there focused on the utility and airline industries, and one of his clients was Chautauqua Airlines, Republic's predecessor.
"From the moment that I stepped into the corporate offices of Chautauqua at the old Indianapolis Airport, I fell in love with aviation," Allman said. He'd always liked the field, but his eyesight prevented him from a career as a pilot. In his seven years serving Republic, he counseled the airline through its 2004 initial public offering and witnessed its growth from a regional turbo-prop operator to one of the world's largest operators of dual-class Embraer regional jets. His working relationship with Republic led to a job offer, which he eagerly accepted.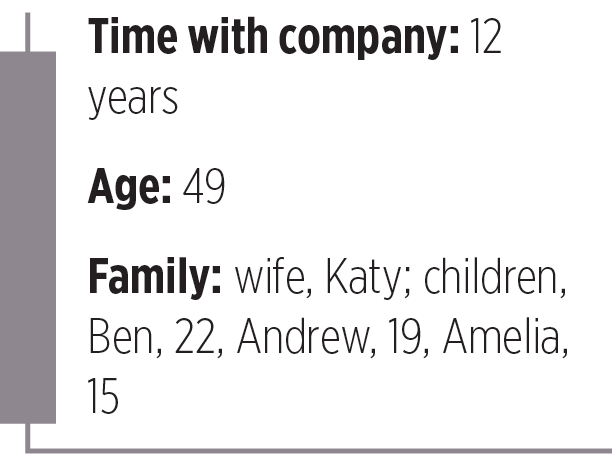 Challenges met
As CFO, Allman is also responsible for Republic's IT functions, no small task for a company of 6,200 employees, about 90% of whom work remotely. "We had difficulty effectively communicating strategy, information and culture initiatives to the team, but over the past two years we have equipped each of these associates with a mobile device and developed a custom mobile application called rLife."
rLife integrates several programs that crew members and technicians must use to complete their work and automates workflows to reduce calls into the operations center. The app has an adoption rate of more than 90% among crew members, strides ahead of the average app download rate, Allman said. "It's in a league of its own in the airline industry," he said.
Givebacks
Allman occupies various leadership and service roles at Southport Presbyterian Church, and is also actively involved with Indiana Children's Wish Fund, Samaritan's Feet, Food for the Poor, American Cancer Society and military organizations that are integral to Republic's corporate- and social-responsibility initiatives.
Downtime
Sailing on Lake Michigan, where Allman and his family keep a boat during the summer. He also enjoys golfing with colleagues, friends and business acquaintances, and cheering for the Colts, Pacers and Hoosiers. "I guess I also cheer for Purdue when they aren't playing IU."
My job would be easier if …
"I had unlimited resources available to develop the workforce of our future. Two of the largest risks facing our business relate to the lack of qualified labor to backfill aviation professionals that move on to our major airline partners. Without a future workforce, our business would not be sustainable."•
Check out more CFO honorees.
Please enable JavaScript to view this content.