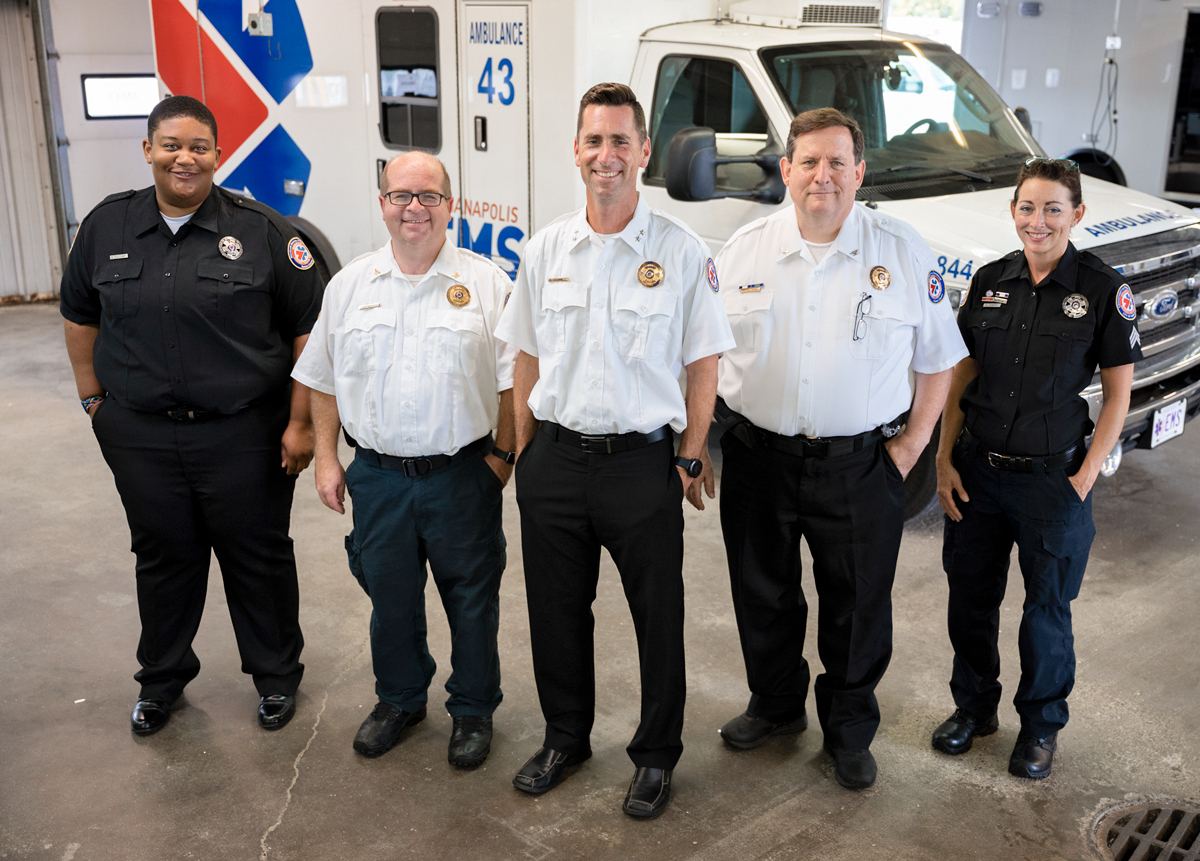 Honoree, Pandemic
Indianapolis EMS
Among the front-line workers who stepped up to save lives when the pandemic hit Indiana were 300 men and women employed as emergency medical technicians and paramedics for Indianapolis EMS. From March to December last year, IEMS crews responded to nearly 20,000 calls about potential COVID-19 cases and were ultimately in contact and caring for more than 2,300 positive patients in Marion County.
"Gowns and full-face respirators, which left deep marks on their skin long after their shifts, were a stark contrast to their typical shift uniforms and provided obstacles and stress in already challenging times," the nomination reads.
Additionally, IEMS helped protect first responders and health care providers across the state by sharing PPE through a cache it built and maintained using preparedness measures based on previous large-scale mass-casualty events and emergency medical crises.
The team also provided follow-up care to patients apprehensive about seeking care at hospitals. EMT and paramedic teams were deployed to follow up with more than 350 non-transported patients to monitor and assess their situations. And IEMS provided medical oversight to area homeless shelters to provide resources and care to hundreds of vulnerable residents.
"The selfless, life-saving work and dedication of IEMS to the people of Marion County during the COVID-19 pandemic cannot be diminished or undervalued," the nomination reads. "These men and women are true health care heroes."•
Please enable JavaScript to view this content.