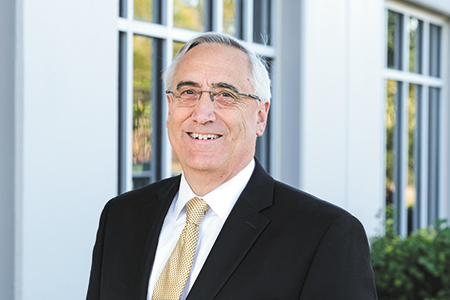 Aspire Indiana deals not only with primary health care and behavioral health, but also the determinants of health issues, including housing and employment. In financial leadership at Aspire for 37 years, Craig Baird has not only guided the not-for-profit (and its legacy organization, BehaviorCorp) through six moves but he's also overseen its growth to more than $44 million in assets while providing services to more than 12,000 clients. He managed the merger of BehaviorCorp and Anderson-based The Center for Mental Health that formed Aspire Indiana. Recent moves have included the addition of primary care to its service offerings and the launch of Aspire's Child Advocacy Center, which provides advocacy and prevention services to victims of abuse and neglect.
Education: Baird earned a bachelor's inbusiness with a major in accounting from Indiana University.
Career path: Sticking with his alma mater, Baird worked at Indiana University in internal auditing until 1981, when he joined Tri-County Mental Health Center, which was renamed BehaviorCorp and, through a merger, became Aspire Indiana.
Major company achievements during his tenure: Baird was part of the team that developed a behavioral health electronic record for several community mental health centers. He worked with the management team to coordinate the merger of two mental health centers and coordinated the construction of two buildings in Hamilton County.
Recent business challenges: "The integration of primary care services with behavioral health services so that a person can be treated for both needs at the same time," Baird said. "Also, being creative with the funding resources available to our service industry."
Unique challenges in the behavioral health field: "Overcoming the stigma of behavioral health services in the community," Baird said. "Also, trying to find sufficient qualified staff to meet the unmet need of our citizens, particularly in the area of substance abuse."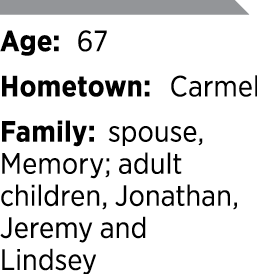 Something people don't understand about the mental health field: Baird believes the general population doesn't understand the wide range of services available through organizations such as Aspire Indiana. For starters, he said, "there's traditional outpatient services with individual therapy, outpatient therapy and medical services; primary care services; home- and community-based services; transitional living and group home services; employment services; HIV services; child advocacy services; housing services; services for deaf and hard-of-hearing clients; benefits counseling; housing services for veterans; and school-based services."
Downtime: Baird enjoys reading, listening to music and spending time with his spouse, children and grandchildren.
My job would be a lot easier if … "government regulations could be streamlined and uniform across payer sources, which would make our staff's interaction with clients more efficient."•
Check out more CFO honorees..
Please enable JavaScript to view this content.