When Indianapolis' Assessment and Intervention Center opened in December 2020, it did so in the middle of the construction site that has become the Community Justice Campus, during what was then the deadliest and most infectious month of the pandemic.
Since then, the AIC, originally intended to divert low-level, nonviolent offenders from Marion County's criminal justice apparatus, has conducted more than 1,700 assessments for Indianapolis residents struggling with mental health or substance abuse disorders.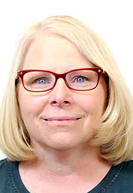 "Individuals are able to start building what we would call 'recovery capital,'" said AIC Manager Jennifer Cianelli. "They leave here knowing that they have that support system."
In its first year of operations, the AIC topped final-year intake numbers recorded by its predecessor, the Reuben Engagement Center, by about 13%. But there's still work to be done, leaders and researchers say, to get residents to the facility in the Twin Aire neighborhood, expand on-the-ground engagement as COVID-19's omicron variant surges and evaluate to what extent the AIC is fulfilling its mission.
Linkage hub
The $15 million AIC was the first piece of the $590 million Community Justice Campus to open. Located three miles southeast of downtown, at 2979 E. Pleasant Run Parkway North Drive, it's one key to what Mayor Joe Hogsett has billed as a comprehensive approach to crime reduction.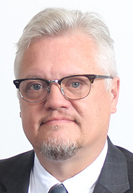 "The AIC is the culmination of the city's efforts over the last four years to build 'off ramps' from the criminal justice system for individuals who do not represent a threat to the community and whose needs are better met through intervention than jail," Hogsett wrote in a December 2020 IBJ op-ed.
But it's not a treatment center. It has nurses, but no doctors, psychiatrists, psychotherapy services or pharmacy space, said Jim Richter, director of clinical services at Sandra Eskenazi Mental Health Center. Eskenazi operates the AIC, while the Office of Public Health and Safety will foot its $3 million budget for 2022.
Instead, the AIC is a connector: It takes in referrals, conducts medical and mental health assessments on the 70% that show up, and links clients to peer recovery coaches and resource coordinators.
Nearly 33% of last year's referrals came from hospitals, while another 19% of referred clients signed themselves into the AIC. But the courts and probation department, public defender agency, prosecutor's office, police department and the Mobile Crisis Assistance Team together accounted for just 4.9% of the 2,419 referrals the AIC received through Nov. 30.
OPHS Director Lauren Rodriguez said the low percentage of direct criminal justice or law enforcement referrals might be because people in active crises sometimes need to be stabilized at hospitals.
"It's hard to track, but if an officer comes into contact with somebody who needs immediate care, they are taking them to the emergency departments first because they know that the AIC is not equipped to handle something at that level," Rodriguez said. Patient privacy laws, she said, complicate data collection.
"Given that the CJC is opening this month, we anticipate that those numbers will increase from the courts," Rodriguez added.
A referral doesn't mean someone will show up to the AIC for an evaluation, but in the 1,707 assessments the AIC completed last year, roughly 92% of people reported some degree of substance use, while 49% reported a mental or behavioral health problem, according to Richter.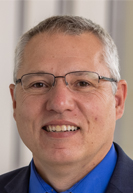 For Thomas Stucky, a professor researching criminology and violent crime reduction at IUPUI, the prevalence of housing insecurity, substance abuse and mental health challenges among AIC clients indicates a need for the support it provides—away from the criminal justice system.
"Not everyone who gets arrested is a serious threat to public safety," Stucky said. "They have violated the law, no question, and they should be held accountable on some level. But, you know, a lot of these folks—we don't have good systems in place for them to receive the kind of services that they really need. And so the criminal justice system ends up being kind of the default."
Those diverted or released from incarceration might be in for minor, nonviolent offenses related to homelessness, like panhandling or trespassing, according to Richter. The AIC, he said, can serve as an exit point from the criminal justice system for these residents, and an entry point to health services and support.

Next steps
The initial entry looks a little more clinical than that, however. Walk through two sets of doors—the first always unlocked, the second always locked—and stand through a pat-down.
The first stop, according to Cianelli, the manager, is one of the AIC's three screening rooms, for a brief medical evaluation. Clients get put on withdrawal protocol, if applicable, and shower. The AIC will hand over fresh clothing, and all personal belongings get put in a plastic bin stored by the in-house laundry area.
Upstairs, two large, mirror-identical wings each contain neat rows of 30 co-ed beds, tables and chairs, a row of bathrooms, consultation rooms, quiet rooms, a nurse's station, a recreational room and balcony access for group activities.
People stay an average of five days, according to Richter, but some leave after less than 24 hours, while others have stayed for weeks at a time while they get help and decide what's next.
"We allow individuals to really drive what their next step is," Cianelli said, "whether that's a 28-day program, getting linked to a mental health facility or community mental health center, or really a strong 12-step meeting [program]."
The AIC makes hundreds of referrals out to a range of partners, despite not having formal agreements with them.
"We don't need memorandums of understanding or formal contracts," said Melissa Durkin, chief marketing officer of Hickory Recovery Network, which specializes in treatment of substance abuse disorders.
Instead, she said, the organization works with AIC staff to get matched with clients who'd do well with its programming: those with substance abuse disorders who've used recently, who have internal as well as external motivators to recover (Hickory is a voluntary program), and whose mental health needs don't exceed what the facility can handle.
"We just want to be an option for clients, since, you know, we're not going to be the best fit for everyone," Durkin said. "But a lot of times, because [the] AIC, we've been working so close together, they've already vetted [people] … . Usually, when we get a call from [the] AIC, we know that's probably a pretty good candidate for our services."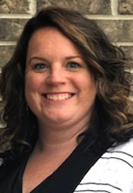 At Adult and Child Health, which takes most clients, those relationships with AIC leaders allow the organization to get some current clients back on track, said Lauran Canady, director of clinic-based services.
"Jennifer [Cianelli] and I have been able to quickly … respond to potential crises and adjust treatment plans," Canady said, ensuring a "quick connection back to services." That happens, she said, a handful of times every month.
"It's of huge value," Canady said of the AIC. "It's difficult to transition back into everyday life. People feel alienated. If you've been incarcerated … it's hard for people to navigate what has been a huge interruption to their daily lives."
Non-linear progress
But for many, one round through the AIC isn't enough.
Of the 2,419 referrals the AIC received in 2021, nearly 29% were repeat clients. Richter said he'd seen as many as nine referrals for the same person, though not everyone shows up for each referral.
"Recovery is really a series of micro-steps," Richter said. "… You're not going to see, day one, or on day five, remarkable change. And if you do see a remarkable change, you don't know if, three months out, they're going to maintain that change. So, we see some of the same people coming through here quite a bit. And what we hope is that, each time, each touch, they're getting closer and closer to recovery."
"They cycle or come back through, but I think the impact is still there because they know that the AIC is a safe place for them," Cianelli said.
The AIC has faced other challenges.
Even getting to Twin Aire can be difficult for potential clients. The center has a pair of cars available to drive clients to their appointments but doesn't have the resources to pick up every person referred, Richter said.
There's a bus stop nearby, hospitals often cab people over, social service providers may drop them off, or a friend or family might do the job. But AIC leaders are in talks with city officials on how to improve transportation.
They've even floated an Uber or Lyft partnership, Richter said, although the idea would involve plenty of contracting and logistical minutiae. And OPHS, according to Rodriguez, is working on a pilot program that would allow police officers to get someone a ride to the AIC without needing to get in a cop car.
The pandemic has also limited the number of people the AIC can serve, and how it's spread the word about its offerings.
The center's been operating at half-capacity since its launch: 30 beds, with 20 set aside for men and 10 for women, though Cianelli said there's rarely a waitlist. There are no plans to expand to full capacity while the omicron variant of COVID-19 continues to rage, according to Richter.
Plans to do on-the-ground, person-to-person community engagement have also been largely replaced with remote events, which draw in fewer people—and often, not those most at risk.
"We've all tried to make the best of it," Richter said.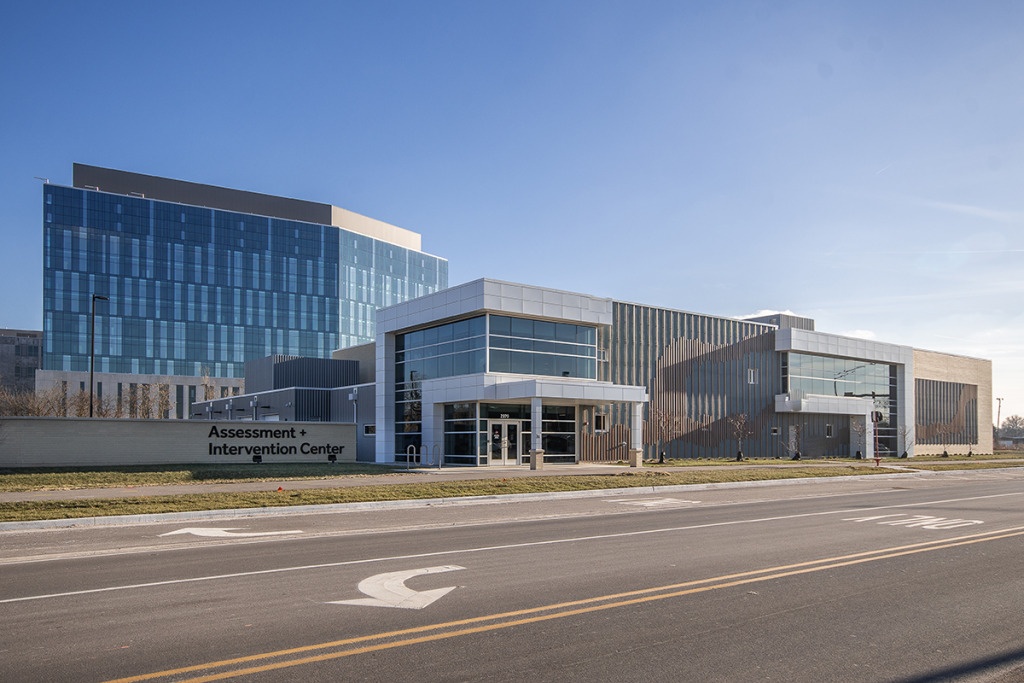 Broader mandate
Despite that, the AIC has already recorded more intakes than the Reuben Engagement Center did in its final year. Reuben was also a linkage hub, but was specifically for people experiencing or at risk of homelessness who also wanted help for substance abuse disorders.
The 3-year-old program shut down during the pandemic, before the AIC absorbed some of its functions. But in 2019, it recorded about 1,500 intake procedures, less than the AIC's 1,700 last year.
Richter put the AIC's larger number down to the center's broader mandate—people in any housing situation can seek help at the AIC—but considered it a success, nonetheless.
"In my mind, that also represents a large contingent of individuals who are seeking mental health treatment that would not have necessarily benefited by the Reuben Engagement Center," Richter said.
He and Cianelli emphasized that, despite the AIC's location on the CJC campus, it's not exclusively for those involved in the criminal justice system. But, it's still a resource for those who are.
"The numbers alone, the placements, speak for themselves," OPHS' Rodriguez said. "Because without it, where would those individuals be? … This is not a magic-wand fix for the mental health system here in Marion County, or in any county, honestly. But it's definitely a step in the right direction."
Anyone can call the AIC at 317-327-8733 for a referral.•
Please enable JavaScript to view this content.