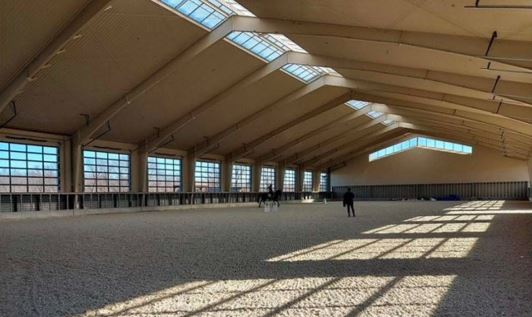 A 69-acre equestrian exhibition center and high-end residential development have been proposed near Little Eagle Creek on the west side of Westfield.
Chad Hughes, president of Westfield-based H&H Stables LLC, presented a plan at Monday night's Westfield City Council meeting for the 120,000-square-foot equestrian facility on land south of U.S. 32 and north of West 166th Street.
The residential component of the development would include about 25 custom home lots priced at $1.2 million and up.
The development would include a main equestrian facility capable of housing up to 140 horses, four outdoor arenas and two horse pastures.
"Westfield has an opportunity here to have a world-renowned facility that will complement the other facilities that we're so well-known for, in a positive manner, and an economic engine that it's going to provide and the notoriety," Hughes told the council.
Hughes did not provide a price tag for the project in his presentation. H&H Stables operates and manages barns and horse shows at Wild Air Farms in Zionsville.
The project would also include a trail system that would allow people to ride horses along Little Eagle Creek.
Each homeowner would also have access to a private dedicated stall at the equestrian facility in which to board horses.
The indoor facility would allow H&H Stables to host horse shows year-round, which Hughes said is not currently available in Indiana or much of the Midwest.
"This type of development is very popular in North Carolina and Tennessee," Hughes said. "There are some in Kentucky with proven success."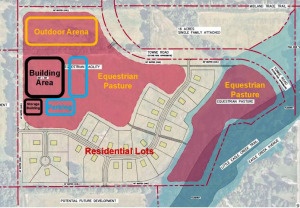 The main equestrian facility could also host dog shows and indoor beach volleyball matches.
The plan was presented as an amendment to the 15-year-old Towne Road Crossing Planned Unit Development. City Council member Cindy Spoljaric expressed concerns about the location of the proposed development.
"Nothing's moved on it, and it's actually a PUD that I think is kind of fraught with problems now, and I actually was hoping to see it revert back and start over," Spoljaric said. "And it complicates things that this is an amendment to that PUD."
Plans for the development will next go before the Westfield Plan Commission on June 6.
Please enable JavaScript to view this content.