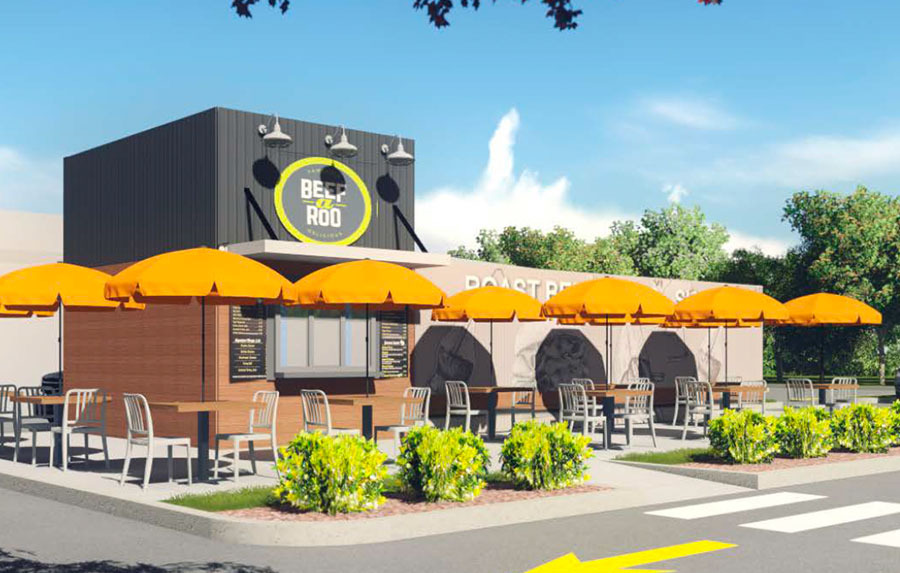 A small chain of fast-casual restaurants in northern Illinois plans to expand into Indiana and open a location in Lebanon.
Rockford, Illinois-based Beef-A-Roo plans to open a 3,818-square-foot restaurant at 1360 State Road 32. A KFC restaurant previously operated at the address.
It's part of Beef-A-Roo's plans to grow in the next three to five years from an eight-restaurant regional chain in Illinois to about 50 restaurants in the Midwest and Southeast, the company said.
Beef-A-Roo CEO Pat Hilton told IBJ the Lebanon restaurant will be a corporate location. The company is working to renovate the former KFC building, and Hilton said he was not ready to give an expected opening date.
The chain currently has seven restaurants in the Rockford area and an eighth location northwest of Chicago in West Dundee, Illinois.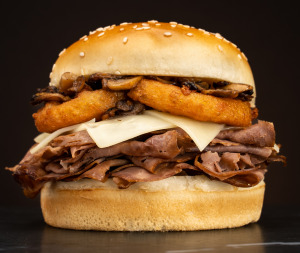 The restaurant's menu includes roast beef sandwiches, burgers, chicken sandwiches, fries, cheddar fries, onion rings, cheese curds, baked potatoes, milkshakes, salads, wraps, gluten-free options and vegetarian sandwiches.
Beef-A-Roo was founded in 1967 by Dave Debruler and Jean Vitale with a Wild West theme featuring a cartoon boy dressed in cowboy garb. Dallas-based private equity firm U.S. Assets Inc. purchased Beef-A-Roo from the couple's children in October 2019.
Separate from corporate locations like Lebanon, Beef-A-Roo is also working with Florida-based Next Brands & Development LLC on its franchising efforts.
The companies plan to use a container model restaurant design for franchise restaurants that can be shipped directly to locations and be ready to open and operate in less time with half the number of employees than a traditional bricks-and-mortar building.
Franchisees can expect to provide an initial investment of $625,700 to $1.361 million for a 3,500- to 5,500-square-foot restaurant.
"To kick-start the franchising process and take away some stress associated with opening a restaurant, Beef-A-Roo plans to get a few locations up and running and then franchise them out [to] new franchisees—effectively, letting them get into restaurant ownership much quicker with just having to learn the business model and create brand awareness in their area," Austin Capoferi, president of Beef-A-Roo Franchising and Next Brands and Development, said in written remarks.
Beef-A-Roo plans to open its first franchised restaurant later this year in Rose City, Michigan.
Please enable JavaScript to view this content.