Amy and Greg Spegal initially searched for a small space to rent for their first storefront to sell Red Poll beef from their Fairland-based farm.
But then they found a building for sale on Shelbyville's Public Square, learned about the city's major downtown redevelopment plans and took the plunge. They bought the former Rupert's Kids Arcade property last year to convert into a "truly farm-to-table, old school butchery," said Amy.
The third-generation Spegal's Prime Cuts will open by late November at 48 Public Square, just as the city expects to put finishing touches on the long-planned and much-debated $23 million redevelopment project.
With landscaped islands of greenspace, trees, benches, decorative walkways, and the refurbished Joseph Fountain and "Bears of Blue River" statue, downtown Shelbyville already is starting to draw more curious pedestrians—and more customers, retailers say.
"I'm really excited about it," Spegal said. "This will open up a lot of opportunity for community-type events. I think it's a very nice communal space for everyone—like a destination."
The multi-faceted, three-year redevelopment plan was generated under Mayor Tom DeBaun's administration to fully redesign the heart of downtown.
The project has fashioned an inviting four-quadrant Public Square; changed the roundabout traffic pattern to flow straighter around a center island; improved streets and widened sidewalks; built a 110-space parking garage; developed the Hamilton Major site's infrastructure for 13 homes; and made improvements in the long-vacant Methodist Building site for upscale townhouses.
Only about one-third of the Public Square work is left to complete.
Curb appeal
The project's goals were to make downtown more walkable and attractive to residents to visit, eat and shop there, to entice more businesses and people to settle there, and to create more incentives for private investments in housing, retail and commercial developments.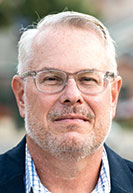 "We've never done a project this large as a community that was purely a downtown project," said DeBaun. "There was some skepticism and uncertainty. As the project continued to come in on budget and on time without raising taxes, people are realizing it is what we said it would be. By and large, the buy-in gets a lot more positive when people can see results."
Brandy Coomes, executive director of Mainstreet Shelbyville, is enthusiastic about the type of results similar downtown investments elsewhere have sparked.
"Aesthetically, it is coming together to be so eye-catching. We can't wait for those economic changes to happen," she said. "Once you make a welcoming space, people are going to want to come downtown and spend money. It's already happening, amid construction."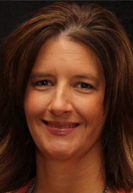 New businesses moving in
The Spegals' move is emblematic of positive changes city officials and business people envision for their city of nearly 20,000 people thanks to to the city's financial investment and the broader impacts.
A few new shops and restaurants, including Just Peachy Café and Greek's Pizzeria, have opened downtown during the redevelopment. More businesses are sniffing around. Some shop owners are spiffing up facades and interiors, using grants from Mainstreet Shelbyville. More people are starting to walk around downtown, merchants say. Private investors are planning higher-end townhouses in the Methodist Building and single-family homes in Hamilton Major subdivision.
"Investment in our downtown had stagnated because the city hadn't made any investment," DeBaun said. Now, he says, that's changing. He estimated more than $1 million in private downtown investment in the last three months, including a firm renovating a former shoe store into an antique mall.
"Directly, I think we'll see more businesses and more housing in the downtown area, partly through renovation of existing buildings," he said. "I think we'll see more people in downtown, living, shopping and visiting and more jobs to be created."
Overall, DeBaun said, he looks forward to a seeing a "stronger sense of community" among residents as an outcome of the downtown project.
'Holistic effort'
Shelbyville's focus on improving its downtown mirrors efforts by numerous big and small Indiana cities, including Indianapolis and Franklin, to revitalize downtowns to bring back people, create more activities and events and support retail and other developments.
"I can't stress enough how this is all a part of a holistic effort," said DeBaun, a Democrat whose third term ends in 2023. He previously spent 18 years as the city's planning director. "When I became mayor, we took a deep dive into the good, bad and ugly in our community," he said. "We saw a lot of vacancy and neglect in our downtown."
While Mainstreet Shelbyville has been an active and accredited organization that supports downtown, DeBaun said, businesses have been reluctant to make investments "because our downtown was shabby and needed some help."
A 2013 study by the IU Public Policy Institute, DeBaun explained, projected Shelbyville wouldn't have a sustainable labor force by 2040 or financial resources to support services it needs due to decreasing city revenue. Fewer people and taxes, less development and lack of a sustainable workforce for industry were all problems to be addressed, he said the study found.
The city, community and business leaders got to work. "If we wanted to attract talent here, we needed to give them some place to recreate and visit and spend their time and shop," said DeBaun.
More than 100 public sessions were conducted about ideas relating to neighborhoods, education, housing, outdoor amenities and downtown. In 2017, leaders toured several counties for 20 days to get ideas about downtown and other issues. A charter school opened downtown, and the Advantage Shelby County program provided city and county funds to help students pay for Ivy Tech Community College classes. Strategic infrastructure investments, such as trails and outdoor fitness equipment, began in 2014 to help neighborhoods become more mobile and improve people's health.
After much study, input and requests for redevelopment proposals, the city, with approval from the City Council and Redevelopment Commission, selected Shelbyville-based Genesis Property Development Inc. as developer and project manager. Indianapolis-based RATIO Architects was hired as urban designer and landscaper and Butler, Fairman & Seufert Inc. of Indiana, as civil engineer. Work began in 2019.
DeBaun praised the project's financing because he said it was structured without an impact on property taxes or on existing or future city services.
He said the city generated more revenue by consolidating its tax increment financing districts, and also used relinquished funds from Indiana Department of Transportation projects, previously allocated economic development funds and gaming taxes paid by Indiana Grand Racing and Casino. By using a "build-operate-transfer" agreement, the city bought and stockpiled materials and avoided higher construction costs, he added.
As the project nears completion, several business owners see good results and expect more.
Barbara Rogers, one of the long-time owners of Three Sisters Books & Gifts and The Bookmark: Coffee & Co. at 7 and 9 Public Square, said she's supported the redevelopment from the beginning. "We felt we needed a change and something that would develop more foot traffic around the Square," she said. The traffic pattern was dangerous, so reducing points of car and pedestrian contacts was good, she added.
"I think we've already seen a lot more people walking around and more coming into our stores," Rogers said. "Aesthetics make a difference. I hear that from customers who may have been skeptical, but now like what they're seeing and the outdoor amenities."
The city's efforts have encouraged numerous downtown building owners to follow suit, Coomes said. Owners of buildings, including the two housing Rogers' businesses and the Spegals' shop, are taking advantage of grants through Mainstreet Shelbyville. Ranging from $5,000 to $10,000, the grants can be used to improve facades, renovate interiors and pay for outdoor amenities, such as seating.
"From last spring until now, there has been just an overwhelming demand for our grants to fix up buildings," Coomes said.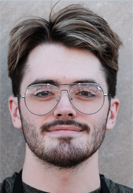 The redevelopment also has benefited new eatery Greek's Pizzeria. Three brothers in their 20's—Ben, Owen and Tanner Graves from Greenwood—opened the franchise in October 2020, with help from their father. They scouted Shelbyville and snagged a vacant building at 20 S. Harrison St. Ben and Owen live in apartments above their restaurant.
They've had challenges. The day they opened, a construction crew tore up Harrison Street. They've pushed carry-out business during COVID-19 restrictions, Ben Graves said. But he said more people are coming in now, especially since the Public Square has improved.
"I love it," said Ben. "It's the greatest thing that can happen to the [Square]. Foot traffic improved 10-fold. Sidewalks are wider. There are benches, walkways. People are being drawn back after the construction."
More housing
The two housing projects kick-started by the redevelopment are envisioned as a way to meet distinctive housing needs and attract private sector investments, said DeBaun and developers.
Ron Kelsay, an owner of Genesis Property Development Inc., said his company was attracted to developing the Methodist Building as a private venture outside its redevelopment contract.
An earlier effort to redevelop the building into a market hub for inventors and tinkerers never got off the ground. But the city identified a need for higher-end townhouses for people working short-term for foreign-owned businesses in the area and Genesis bought the building with that aim in mind.
"If the city is willing to invest in the downtown, we're willing to invest our own money to redevelop these great iconic buildings that sat empty for 10 years," Kelsay said. "We thought it was a business opportunity, but also giving back to the community and investing in our hometown."
He said Genesis is spending more than $4 million in interior demolition, renovation and remodeling the 20,000-square-foot building, to be completed in 2022. The two top floors will have 10 units, the first floor will have retail stores and the second and third floors will house offices. Kelsay said Genesis has commitments for 40% of the townhouses and strong interest in retail and commercial spaces.
Under the redevelopment contract, Genesis proposed converting the Hamilton Major site, formerly the hospital location, into a residential project retaining some architectural features of older homes on West Washington Street.
The city paid Genesis to build all the infrastructure and subdivide 13 lots, which were sold by 2021. Davis Homes, a residential developer, bought 12 lots.
The development also caught the eyes of Chris King and three business partners, who bought the first lot to build a home for resale. "It's a way to jump start that development," he said.
King, an executive vice president at Shelbyville-based Runnebohm Construction Co., bought an 1890s Italianate home next to the Major site in 2018 and refurbished it. His family has lived there since 2019. "I think there was a lot of buy-in on this property," he said.
City officials and others hope downtown buy-in continues. But they realize it's going to take more effort.
DeBaun is eager to see the impact the inviting downtown has on Shelbyville events, such as the wine walk, brew fest and Taste of Shelby County. He's hoping for bigger crowds. And he's especially looking forward to a festive Christmas parade on Dec. 3, with Santa, music, downtown decorations and cookie decorating.
Coomes said she's seeing empty storefronts being scouted by different types of businesses. "They are coming, but it will take a little time," she said.
While Coomes recognized downtown will never be the same as it was in its retail heyday, she said great value exists in turning downtowns into areas with thriving local businesses.
"It will take careful, smart work," Coomes said.•
Please enable JavaScript to view this content.