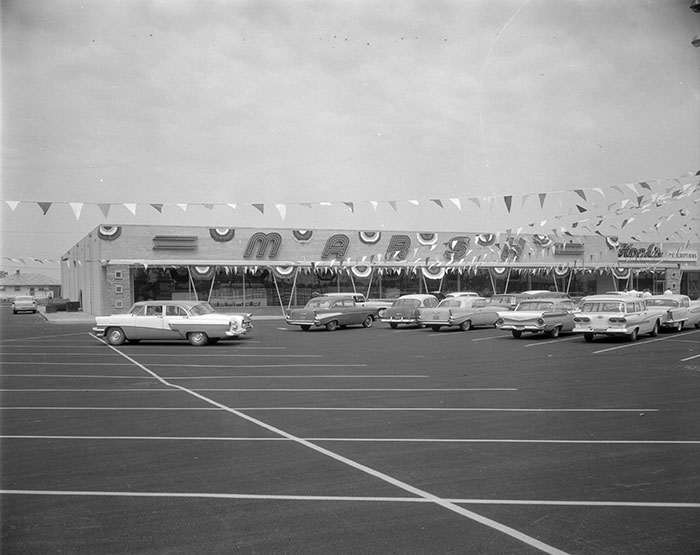 On June 17, 1959, a Marsh supermarket opened in the North Lawrence Shopping Center on Franklin Road. The event coincided with another Marsh opening at East 62nd Street and Allisonville Road. Wilber Marsh opened the first Marsh grocery store in 1922 in North Salem. The first Marsh supermarket in Indianapolis opened in 1957 at East 53rd Street and Keystone Avenue. In June 2017, after filing for bankruptcy, Marsh announced all stores would close. Operation of Marsh and sister grocery O'Malia stores ended the next month, leaving many buildings empty while officials searched for new uses.
Sources: Indiana Historical Society, Encyclopedia of Indianapolis, IBJ research
Credit: This image is courtesy of the Indiana Historical Society and is part of the Larry Foster Collection. More images are available at images.indianahistory.org.
Please enable JavaScript to view this content.