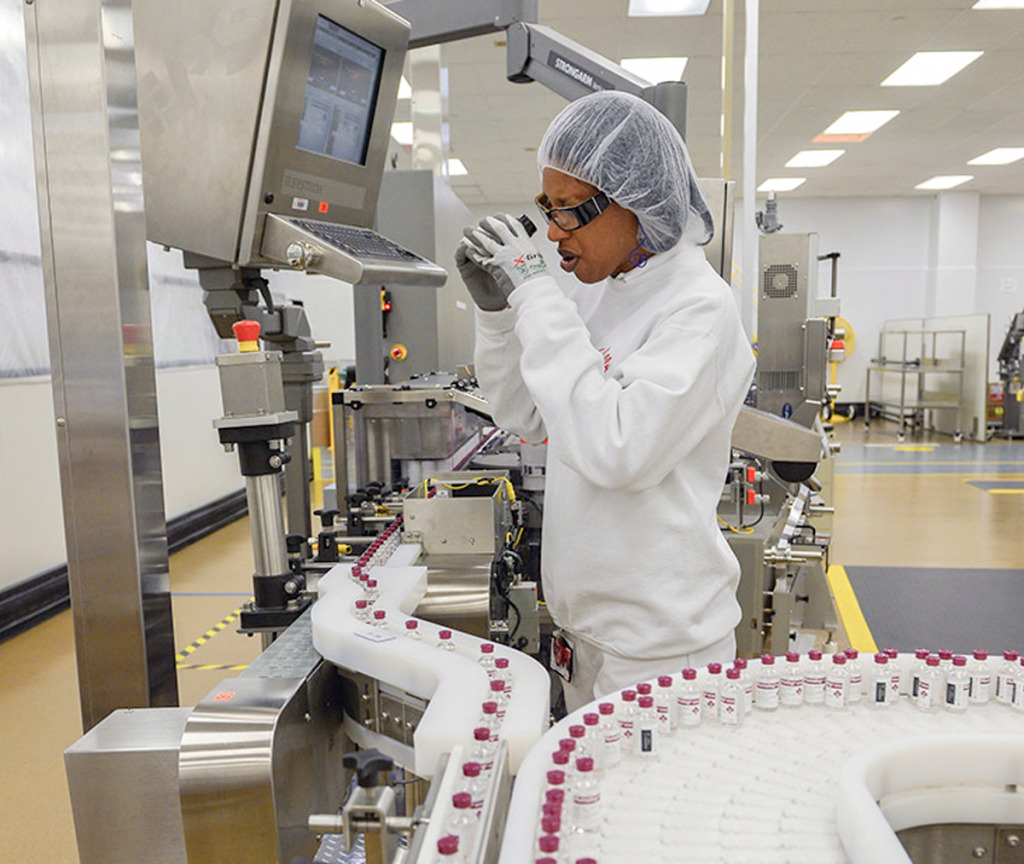 For more than a century, drugmaker Eli Lilly and Co. has pushed for innovation, with medical breakthroughs to treat diabetes, depression, erectile dysfunction and other maladies.
But six years ago, the Indianapolis-based company had to admit it was less than innovative in a key area: its own workforce.
When it studied its employee makeup in 2015, it discovered that while its global workforce was 47% female, only 20% of senior leaders were women.
Even before the #MeToo movement that called out sexual harassment, abuse and unfairness in the workplace, Lilly decided it needed to take a deep look at its own ranks.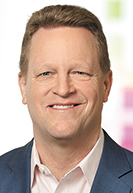 The more it studied the historical patterns of its promotions, the more it became clear some disruption was required. Because if the company continued on its natural course, it might take 70 years for women to reach gender parity in leadership ranks, holding half the senior positions.
"We looked at that and said, 'We should be doing something about that,'" said Stephen Fry, senior vice president of human resources and diversity.
So Lilly started a process it called "employee journeys," where it did deep listening sessions with hundreds of female employees, through focus groups, surveys and communication.
It modeled the process after its "patient journeys," a long-standing Lilly process for learning about customers suffering from various diseases, using the same types of interactions.
The employee journeys generated reams of information on changes women thought Lilly should take in recruiting, promotion and career development.
Suggestions ranged from beefing up the company's mentorship program to enhancing parental leave.
"And in each one of these journeys, we uncovered sort of a series of things that they were experiencing inside the company," Fry said, "that we thought we could change, and do things differently to give them a greater access … to leadership sort of tools that we have to level the playing field."
Story continues below graphic.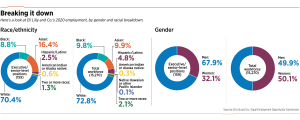 It wasn't just an exercise in fairness. In the United States, women make more than 80% of all health care decisions, according to the U.S. Labor Department. Lilly knew it needed to get women in senior ranks to connect with customers.
The company began making changes in career development and measuring its performance with reports to the workforce annually.
And for the first time, in 2017, Lilly began setting aspirational goals to improve its representation of women in management globally. And in the U.S., it did the same with minority group members—specifically with Black, Asian and Latino employees.
With the minority effort, Lilly began recruiting at more universities with higher minority populations, and stepped up its outreach to the National Black MBA Association, the National Organization for the Professional Advancement of Black Chemists and Black Chemical Engineers, and other professional groups.
Lilly also created a leadership program called Emerge, a three-day program for women and minorities led by CEO David Ricks.
Throughout the efforts, Lilly leaders say, they learned more and more. Women often second-guessed themselves and doubted their abilities and accomplishments. Asian employees felt like they were "backstage." Black employees felt they were always "on stage." Latino employees felt "invisible."
Those were some of Lilly's findings highlighted in 2019 by Catalyst, a global not-for-profit that works with companies to help build workplaces "that work for women."
In response, Lilly developed an education and awareness program to help build "cultural literacy and understanding" about conditions needed for employees to feel psychologically safe at work. More than 3,000 leaders and 13,000 employees have participated in required training.
Lilly says the program helps show how unconscious bias and microaggressions can harm team cohesiveness and hurt employee engagement.
The moves have begun to produce results. As of today, six of the 15 members of the executive committee—Lilly's top executives—are women.
That's far better than the industry average for pharmaceutical and medical products, according to McKinsey & Co.'s "Women in the Workplace 2020." As a whole, women made up only 24% of the industry C-suite.
Lilly's 15-member board of directors includes six women and seven members of underrepresented groups.
And in February, Lilly named its first-ever female chief financial officer, Anat Askenazi, who was previously CFO of Lilly Research Laboratories, to succeed Joshua Smiley, who resigned in February after the company discovered he had an improper relationship with an employee.
Still, for all its focus on minority diversity and inclusion, Lilly raised eyebrows in at least one high-level promotion decision.
In 2016, Lilly announced that Ricks would succeed CEO John Lechleiter, who would retire at the end of that year, after leading the company 8-1/2 years.
Ricks, who, like Lechleiter, is white, had served as senior vice president and president of Lilly Bio-Medicines, the company's largest business unit.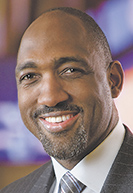 To some, the promotion was a surprise. Derica Rice, Lilly's longtime CFO and one of the most powerful Black executives in corporate America, had been widely considered the leading candidate to succeed Lechleiter. He had served as interim CEO while Lechleiter was on medical leave in 2013.
After being passed over for CEO, Rice left Lilly in 2017 and is now executive vice president of CVS Healthcare.
In an interview with IBJ, Fry declined to comment on Lilly's decision not to promote Rice.
"All I can say is that our board of directors followed a very disciplined and thorough process when they were considering CEO succession," he said. "Ultimately, they chose Dave [Ricks] as the successor to John Lechleiter—again, following a very thorough process. That's probably all I should say."
High-ranking women besides Askenazi in Lilly's executive suite include Melissa Stapleton Barnes, senior vice president and chief ethics and compliance officer; Anat Hakim, senior vice president and general counsel; Johna Norton, senior vice president for global quality; Anne E. White, president of Lilly Oncology; and Leigh Ann Pusey, senior vice president of corporate affairs and communications.
The only minority executive in Lilly's C-suite is Edgardo Hernandez, president of manufacturing operations, who is from Puerto Rico. But in March, Lilly announced that Alonzo Weems, who is Black, will succeed Barnes in June as chief ethics and compliance officer.
The company said it will continue its aggressive push to give opportunities to women and minorities.
"We believe that, if we're going to compete in an innovative world, particularly innovative medicines, we have to have access to the best and the brightest minds in the world," Fry said, "no matter where they come from, no matter their background. And everybody should have an equal chance to compete for that."•
Please enable JavaScript to view this content.