Salesforce and other major employers are continuing to evaluate their long-term plans for downtown office space, nearly two years after the pandemic sent companies scrambling to accommodate working from home.
Some firms, like Rolls-Royce and Strada Education Network, have vacated part of their space or opened it to subleases, as they embrace a permanent shift to remote work for their employees. Rolls-Royce said it plans to put nearly half of its South Meridian Street headquarters on the market, after consolidating operations to one of its two main buildings.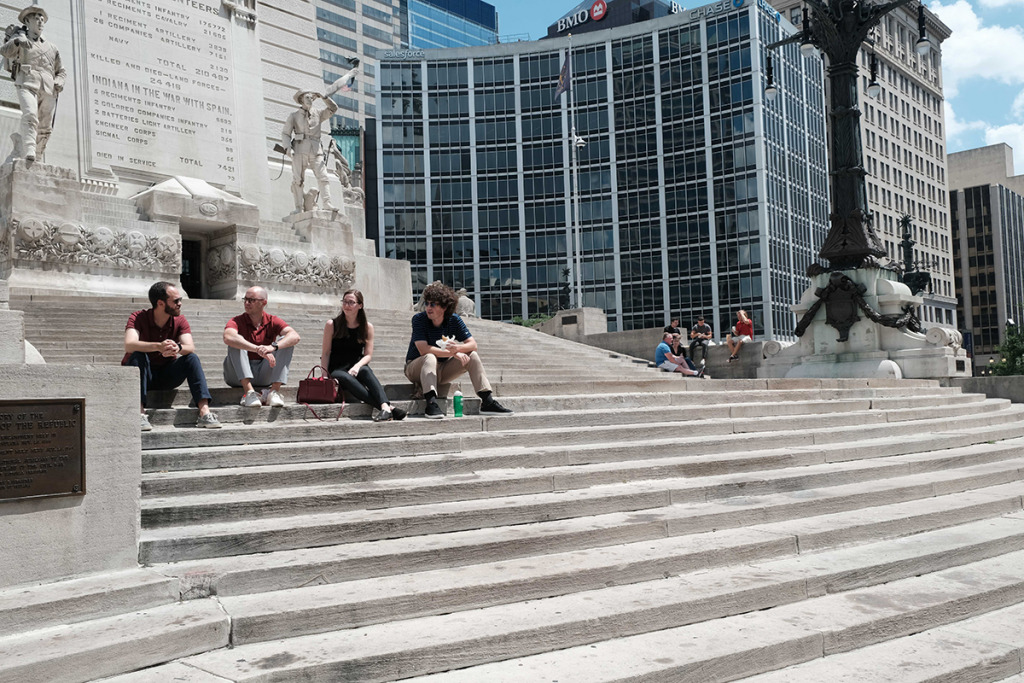 And in February, San Francisco-based Salesforce said it will no longer require staff to report to the office every day, instead using a hybrid schedule that has staff coming to the office as little as once a week—or not at all. Some workers whose jobs require them to be in a physical office have continued to go in to work.
The business-software company employs 2,100 people downtown, most of whom have been based at Salesforce Tower and the rest at the Gibson Building on Michigan Street.
Gordon Hendry, a commercial real estate broker with HRE Advisors, said he expects the office market will continue at a crawl well into 2022, despite recent development announcements tied to office demand—such as Bottleworks District's second phase, which will be almost entirely office space.
"It'll definitely take some time, as employers figure out how they want to use their office space coming out of the pandemic," he said. "That's obviously going to impact the demand for office space downtown."
Dozens of downtown companies, including law offices and tech-heavy firms, don't necessarily need a strong office presence. The exodus of law firms from downtown could also be accelerated by the opening of the Community Justice Campus in the Twin Aire neighborhood, although no firms have shared specific plans thus far as to whether they'll move there or simply open remote offices.
Bob Schultz, vice president of marketing, communications and events for Downtown Indy Inc., said the shift by larger firms to hybrid models could create a path for new firms to move to the city's core.
"I think it could open up some opportunities for businesses to have some sort of headquarters operation in downtown," he said. "Employers are still going to want to be an incredibly attractive place for a millennial workforce."•
Check out more year-in-review stories from 2021.
Please enable JavaScript to view this content.