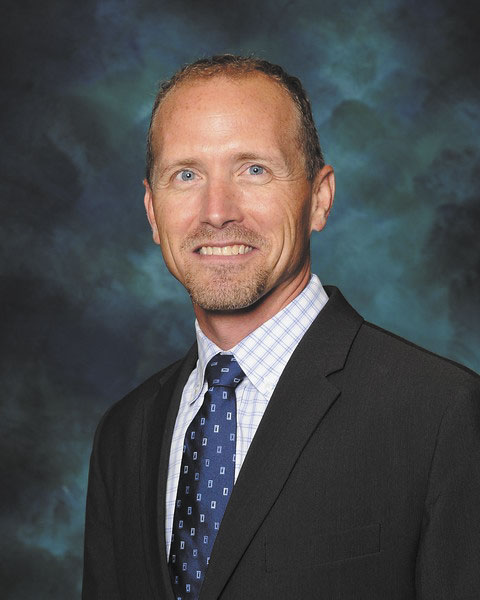 Indianapolis-based The Heritage Group has amassed a family of companies in the past seven months to create the most comprehensive lithium battery recycler in North America, a business segment that is expected to grow exponentially as the nation transitions to electric battery-powered vehicles.
Ohio-based Retriev Technologies and Michigan-based Battery Solutions recently joined Heritage's battery recycling group, and David Klanecky was appointed CEO earlier this year to run the combined recycling operation.
IBJ interviewed Klanecky, former executive vice president and chief operating officer of Piedmont Lithium in North Carolina, to find out what's ahead for the company and the recycling industry in general.
Tell me about Retriev Technologies and how it could help increase the recycling of electric vehicle and lithium-ion batteries.
If you look at the company now, we're really the largest and most experienced kind of cross-chemistry battery recycler in North America. And what that means is, we're able to basically collect, transport and process any type of battery. So, whether that's a lead-acid battery, nickel-based battery or a lithium-based battery, we've got the capability to do that, and we're the only ones out there today that are able to say we do that. We've got over 60 years of combined experience now with the companies all merged together, and we've built on that capability to really be able to look at, how do we continue to create a circular supply chain for the battery industry?
Could you describe your array of customers, aside from auto and auto parts manufacturers?
We've got cell manufacturers that produce battery cells. Cathode producers, because a lot of the minerals and metals that we actually recycle go back into a cathode for lithium-ion batteries. But we also work with telecom companies, because they've got a number of batteries in their storage systems in units. We're working with utilities, you know, grid storage. I was talking to someone yesterday that's using a … massive battery storage farm to store solar energy when the grid is not able to handle that. So, they store a lot of energy from solar or from wind. And they use batteries for that. And so, those are some of our customers as well, because those batteries eventually will need to be reused and recycled.
How much do you see the demand for lithium battery recycling increasing in the years ahead?
Yes, it's an amazing time right now. You see the growth of lithium-ion electric vehicle battery-based technologies. And I think that's going to really test the limits of the supply out there [of materials needed for battery manufacturing]. … Some of the resources are extractive, [involving] taking these minerals [such as lithium and nickel] out of the ground. … We can continue to take those minerals and recycle them over and over again. If you look at the supply of material that's going to result in that wave of electric vehicle demand … it's going to … increase by [more than] 25 times by 2040. … And the gigawatt or terawatt capacity of materials that are going to be needed in the United States by 2030 is close to 3 terawatts … and that translates into just quite a lot of material that needs to be recycled.
Aside from EV batteries, what other kinds of batteries will add to the demand for recycling?
You have a large amount of material from consumer electronics. The average household has 10 to 20 devices … that actually have a lithium-ion battery in them. And that's things like laptops, tablets, cell phones. You've got wireless headphones, power tools. in California, by 2024, all power tools, whether it's a drill or a leaf blower, have to be electric.
Tell me more about the size and scope of your operation.
We have actually five strategically located facilities across North America that do battery collection, transportation, sorting, as well as processing of materials. … We're kind of the only differentiated company out there that has that full suite of capabilities already established in the United States. … We have about 7,000 partners that we work with—customers, collection partners, people like that … . And we're going to continue to expand that capability. We've got a strong emphasis around science and technology and innovation and how we take materials and further upgrade them and do it in a sustainable, safe way.
Where are your five locations and where might you need to strategically expand?
Currently, we have operations in Wixom, Michigan; Lancaster, Ohio; Trail, British Columbia; Mesa, Arizona; and Brea, California. … We do plan to expand our capability both in the Midwest area here as well as out on the West Coast. And we're looking at bringing something kind of online in the next few years in the Southeast part of the United States as well.
Given the recent mergers under the umbrella of Indianapolis-based Heritage Group, do you have any upcoming plans in Indiana?
We're obviously looking at that … and I think a lot of it really depends on what's going to happen in the state of Indiana. There's a lot of discussion today, you know, with some of the infrastructure funding that's out there now, but also companies, whether it's an auto [original equipment manufacturer] or a battery cell manufacturer, they're looking at places like the state of Indiana to build capacity. And we want to be strategically located close to those facilities so that we can create that circular supply chain. … We're closely looking at where investments are being made and what companies are doing out there, and we're obviously talking to the state as well on what types of incentives and opportunities there are.
What are the hazards that lithium ion and other batteries pose if they're not recycled?
If you look at batteries, [they] are made up of minerals … like nickel and zinc and manganese and cobalt lithium. … What we're trying to do is using our capabilities, which includes a fully traceable, battery management solution, and just making sure that those minerals … actually are able to be reused again and not be put back into a landfill. That would potentially have an impact on the soil and water.
What do you think can be done to encourage consumers to recycle their batteries?
I think some of it's education. … There are lots of places where you can take your batteries and then have them recycled. We're trying to get out there and really educate the world on how you can manage bringing those batteries back to a place where it's able to be reused and recycled. We're looking [at] building that infrastructure out there as well, to make sure that there are good collection locations and we're able to take off those materials and recycle them safely and effectively.•
Please enable JavaScript to view this content.