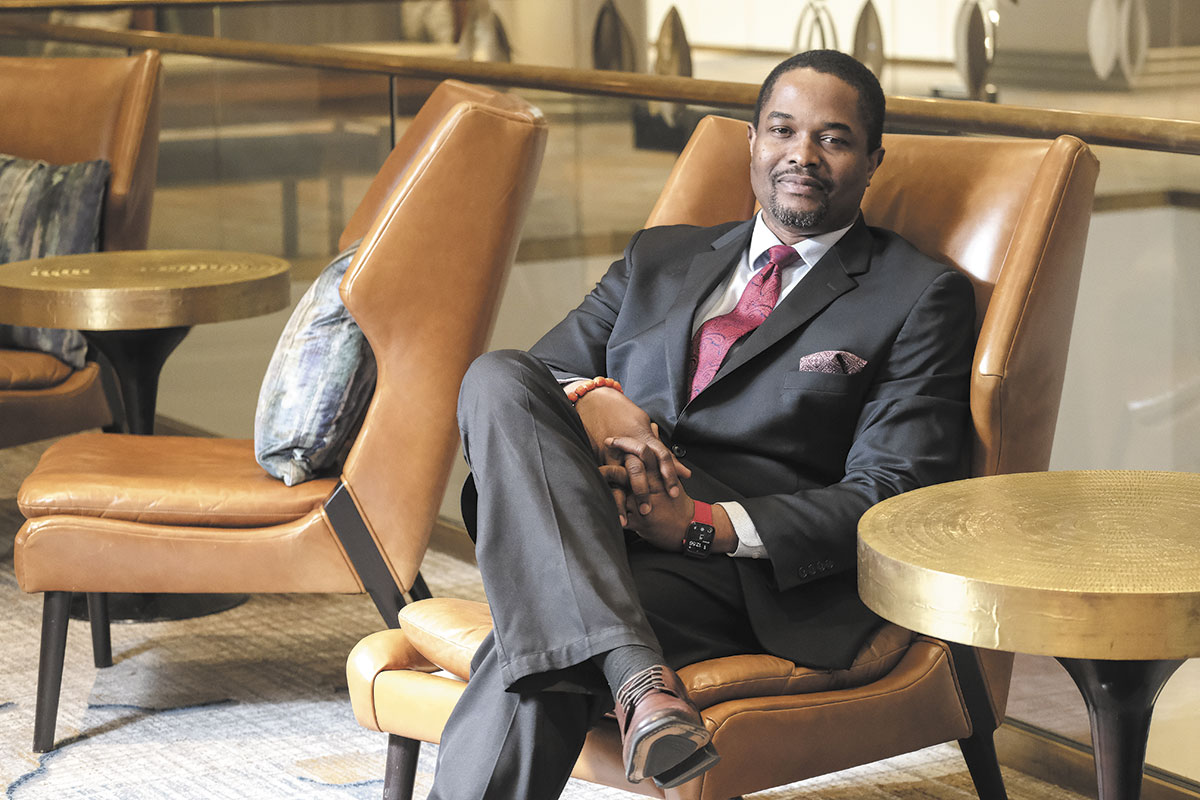 Financial Adviser, Assistant Vice President | Merrill Lynch
As a financial adviser at brokerage Merrill Lynch, Berthran Ugeh says financial health and financial education are critical in building successful families. He also notes how important those factors are in building successful communities. As president of the African Council of Indiana, he promotes trade between Africa and Indiana. As a board member of the International Marketplace Coalition, he helps launch programs and secure partnerships to support businesses and community members on the northwest side of Indianapolis. He helped secure federal funding to launch a summer youth program and helped promote the work of mural artists. He is working with Eskenazi Health to better understand how social factors influence health. "Serving as an adviser to individuals, families and organizations to help them define and achieve their financial goals is a rewarding experience for me," he said. "This is even more critical for families in Black and brown communities." He also launched the inaugural African Unity Festival in 2022.

Getting here: He spent time working in technology leadership roles at Columbia University and The Resource Group and in various management roles of international sales teams before joining Merrill. "In these roles, I saw the need for capital and financial knowledge in all communities," he said. "I then transitioned to being a financial adviser to equip myself with the knowledge first and then ensure that I share the importance of financial health and planning with others in the community."
First job: He washed cars.
Givebacks: In addition to his work at the African Council of Indiana and the International Marketplace Coalition, he is a member of the host committee for the Indianapolis 2024 NBA All-Star Game and is a committee member of the Indianapolis Library Foundation.
Advice: "Be present, be persistent and be involved in your communities. To borrow from the principle of Ubuntu: We are because of others, so our success is short-lived if we don't pay it forward."•
Check out more Forty Under 40 honorees.
Please enable JavaScript to view this content.