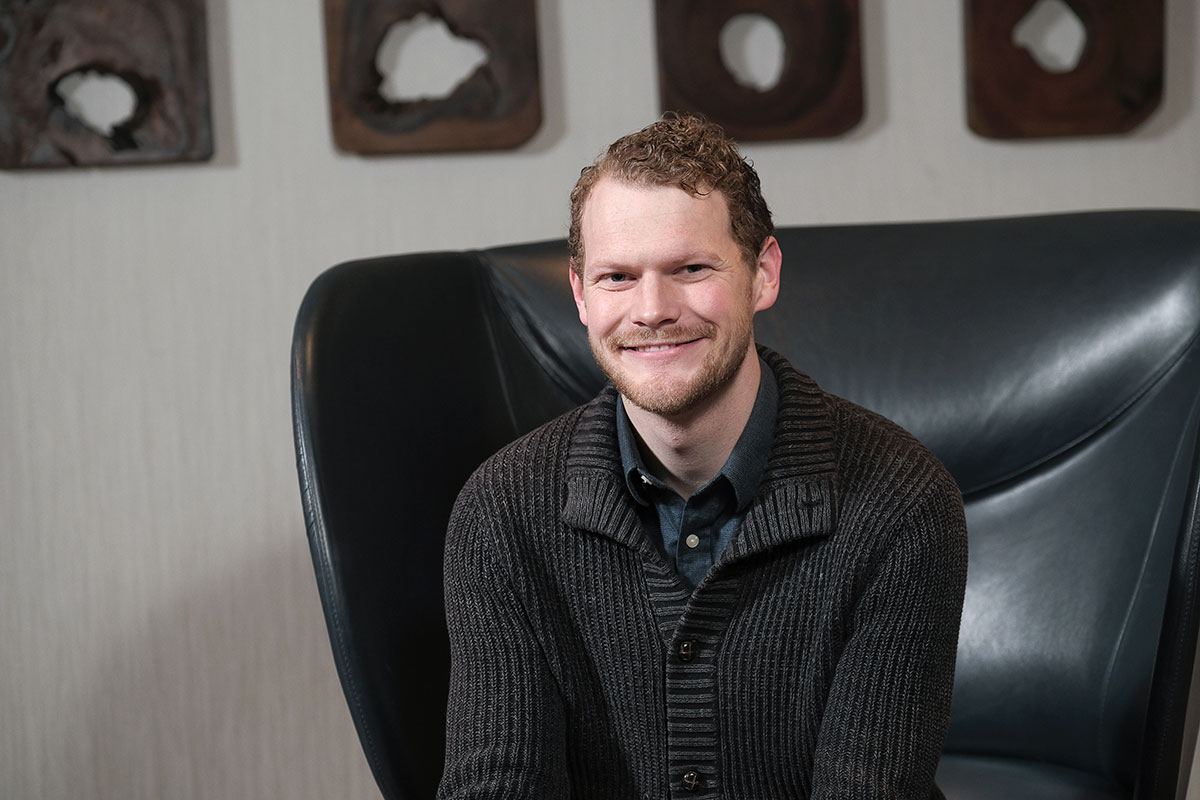 CEO and Founder | Discovering Broadway Inc.
President and Founder | Joel Kirk Productions
Joel Kirk had an ambitious idea: Launch a Broadway-show incubator in central Indiana, where the creative team behind the effort can brainstorm and work on the music and writing before the show heads to New York. And then Kirk had an even more ambitious idea: Launch the incubator during the pandemic. To date, the not-for-profit has worked with the teams behind Elton John's musical adaptation of "The Devil Wears Prada"; "Ever After," based on Drew Barrymore's film; and "Hamlet."
Kirk also owns and operates a New York-based production company that develops films and Broadway shows. He helps assemble the creative team, handles travel and production logistics, recruits funders and sponsors, books spaces, elects new board members and advisory board members, and promotes the events, among other tasks. "My work gives me the opportunity to articulate my perception of the world and the challenge to do so as meaningfully as possible," Kirk said. "When it works, there is nothing like it." Another perk of the job: "Nothing feels greater than collaborating with people I admire."

Getting here: A college internship gave him the opportunity to help playwrights incubate their plays. Later, while directing and producing live theater as a career, he began to realize that the development process for new works could be lengthy and expensive. He also found, during a trip home to Indianapolis, that many venues were dormant in the summer. "I saw an opportunity to fill those spaces with my collaborators' work, and who better to test high-profile art than the very tourists that make up 65% of the Broadway audience?" he said.
First job: pet-sitter
Influential moments: When his film "Rotating Clock" won Heartland Film Festival's inaugural Short Film Festival competition. When Tony-winner Reed Birney and Tony-nominee Sydney Lucas agreed to work with him. When Elton John and Kevin McCollum chose Discovering Broadway to incubate their musical. When The New York Times prominently featured Discovering Broadway.
Givebacks: He serves on a task force of the Hamilton County Sports Authority and supports Shepherd Community Center and TeenWorks.
Advice: "Dream but plan. Know what you want and why you want it. Partner well."•
Check out more Forty Under 40 honorees.
Please enable JavaScript to view this content.