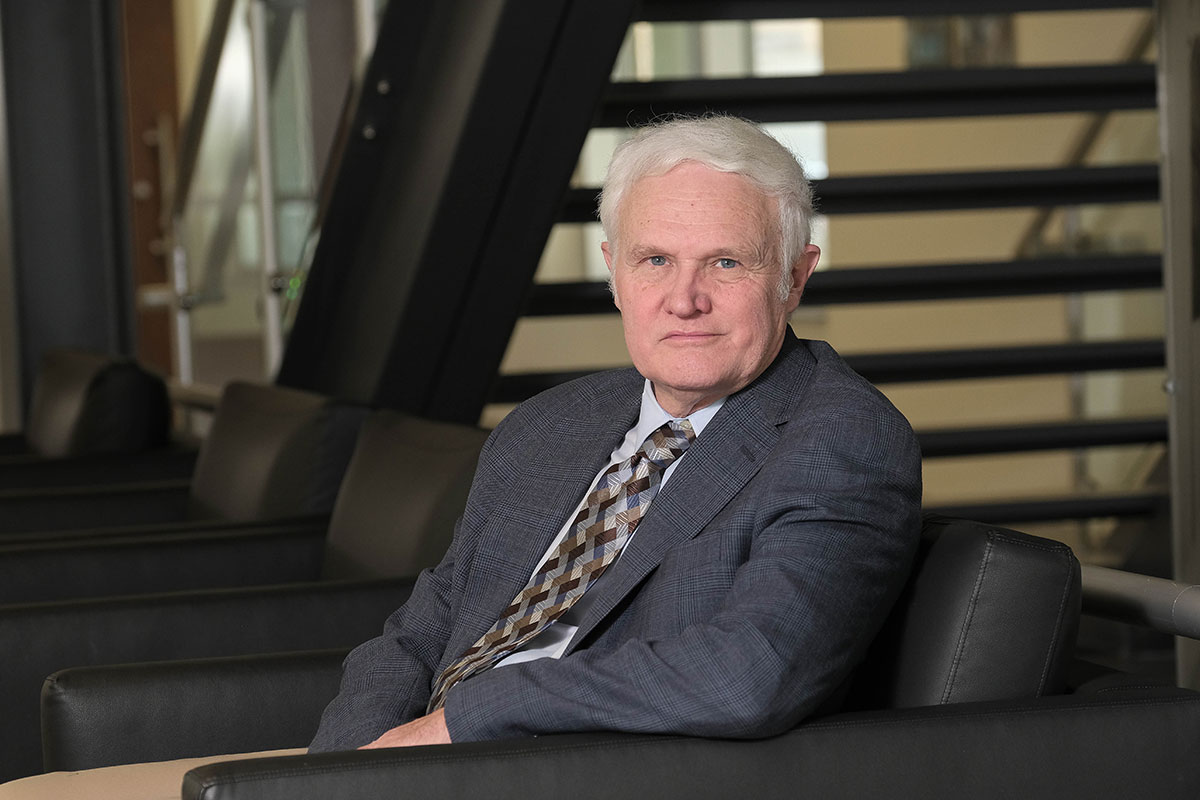 Honoree, Innovations in Health Care
Dr. Kurt Kroenke
Research Scientist, Regenstrief Institute
Dr. Kurt Kroenke spent the early part of his career working as a physician in Army teaching hospitals and has long had an interest in physical and psychological symptoms. 
He retired as a U.S. Army physician as a colonel in 1997. After, he began working as a research scientist and has spent a majority of his career focusing on pain, depression and anxiety. He has developed multiple brief questionnaires for patients to report a range of symptoms and concerns to
their physician. 
They include the PHQ-9 depression scale, GAD-7 anxiety scale, PHQ-15 somatization scale, PEG pain scale and the P4 suicidality screener.
He's "almost single-handedly created the field of symptomology to help physicians help their patients confront and conquer often debilitating pain, depression, anxiety and other symptoms," Susan Hickman, interim president and CEO of Regenstrief Institute, said in her nomination of Kroenke. 
The questionnaires—which have been translated into more than 100 languages and are provided free to any clinician who would like to use them—are simple and brief yet "amazingly effective" on the front line of primary care physicians' offices, Hickman wrote.
"Doctors are trained to diagnose and manage diseases," she wrote. "But many symptoms—including pain, headache or trouble sleeping—don't match up clearly with a single disease."
In primary care, physicians often encounter patients dealing with pain, fatigue, anxiety and related symptoms. Those complaints are frequently undertreated even though they often respond to treatment. Kroenke told IBJ that—unlike weight, blood pressure or blood sugar—pain, depression and anxiety can't be objectively measured. There's no equivalent to a blood pressure cuff or imaging to measure the severity.
"I'm a general internist, which is a type of primary care physician, and the bread and butter of practice, why a lot of patients come into our practice, [is] for symptoms … and you can't use a lab test to measure it," he said. "This is kind of a lab test for symptoms."
The questionnaires can be used to help doctors make diagnoses and select treatment—then evaluate its effectiveness.  For example, the depression scale asks patients nine questions related to how often they're experiencing symptoms like "feeling down, depressed or hopeless?" and "feeling tired or having little energy?" A low score would indicate the patient has minimal depression and might not need treatment. A higher score would indicate care is needed. The pain scale asks three questions related to how bad a patient's pain is and how it interferes with their ability to enjoy life and participate in their normal activities.
While he's helped develop about a dozen screening tools, the most popular are the depression scale, the anxiety scale and the pain scale. The scales are patient-reported, making them easy for physicians to incorporate into their practice.
"Confronting pain, depression, anxiety and other vexing symptoms that impact you, me and hundreds of millions of others—the local, national and international benefit of his work is immense," Hickman wrote of Kroenke. "Just ask those whose chronic pain or depression or anxiety have been successfully addressed."•
Please enable JavaScript to view this content.