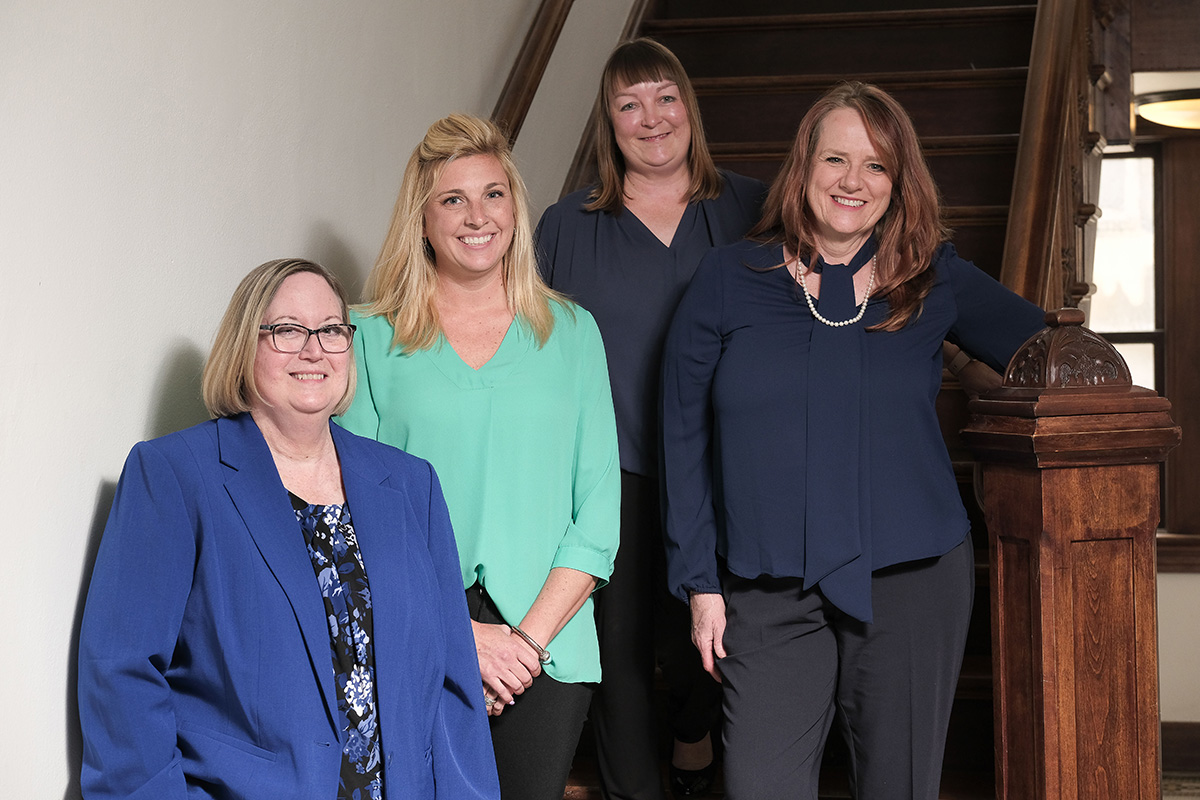 Vicki Chabot brought a background in business and teaching when she joined the management consulting services company Netlogx in 2012. Her plan was to create a structure that set employees up for success.
"We're always looking to improve," said Chabot, Netlogx's chief human resources officer. "That's part of what we do for our clients and internally: continuous improvement. I don't think there was necessarily a gap in what we were doing; we already had a great deal of success. I think I just helped maybe fine-tune some of that."
Chabot's contributions include two internal training programs: the Fast-Track Development Program and the Intern Program. In Fast Track, employees rotate through different projects and roles over 18 months to three years, gaining exposure to different areas of the company and skills and experience they can use throughout their professional career. 
Chabot said the program also helps young employees decide which role they want to move into in the company, whether it be business analyst or project management. Participants work through a syllabus that includes a learning management system with more than 150 online training sessions for continued professional development.
Thus far, 12 Netlogx employees have graduated from the Fast Track program (the company has 50 employees), including Madelyn Harris, who was named a finalist by Junior Achievement of Central Indiana for its Indy's Best and Brightest Awards this year and last year was honored by the Indiana Family and Social Services Administration for her role in Netlogx's work on the state's COVID response.
"It's really rewarding to see the team members coming out of these programs and how they go from strength to strength," Chabot said. "That's certainly my favorite part of my role—seeing the team members evolve and develop."
The Intern Development Program is designed to give the company's interns a real-life experience that includes evaluations, access to a professional coach to help them sort out their goals, and professional skills training. More than 30 interns have gone through the training over the years, Chabot said. And although not all interns are offered a full-time position, the first one through the program, Sara Jones, is still with the company and is now a senior consultant.
"We focus a lot on our team member development," Chabot said. "Everyone is conscious of giving back and helping support the younger generation coming up."•
Check out more HR impact award honorees.
Please enable JavaScript to view this content.