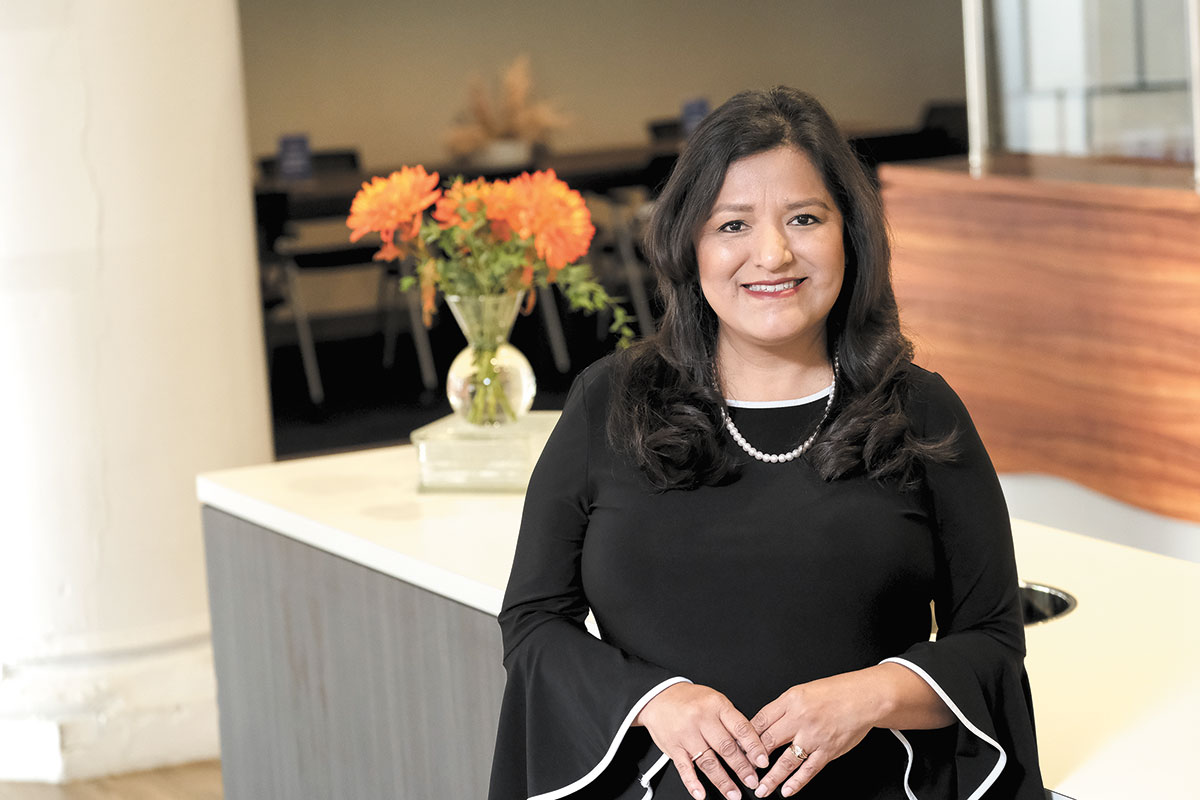 President and CEO, Indiana Latino Institute
Achievements: Under the leadership of Marlene Dotson, the Indiana Latino Institute has expanded in myriad ways to better serve and advocate for Latino Hoosiers. Among the initiatives are the Indiana Latino Leadership Circle, the Indiana Latino Legislative Agenda, the Indiana Latino Education Summit and the Indiana Higher Education Consortium. The consortium now includes more than 40 postsecondary education institutions committed to enrolling Latino students, many of which combined have offered more than $17 million in scholarships. She said the institute is now the largest statewide Latino-led not-for-profit organization in Indiana.
Career track: Dotson worked as an immigrant affairs liaison for two members of Congress serving Indiana before moving into her current role with the Indiana Latino Institute. She said one of the most critical moments of her career was her decision to leave Peru and come to the United States. She had to learn a new language, assimilate into a new culture and build a personal network in a foreign country. "It reaffirmed that, when you wholeheartedly dedicate yourself to a vision, the means to realize it will gradually materialize," she said. "It also reinforced the invaluable lesson that there are exceptional individuals willing to extend their support to help you navigate your journey towards success."
Giving back: She serves on boards and committees for several organizations, including Ascend Indiana, the Indiana Commission for Higher Education and the Indy Chamber. She also founded the Indiana Latino Coalition Against Domestic & Sexual Violence.
Mentors and mentoring: "I've been fortunate to have several mentors, one of whom was the late congresswoman Julia Carson," Dotson said. "Her advocacy and dedication to improving opportunities for all Hoosiers left a lasting impression on me." Dotson said she enjoys mentoring young professionals, both within her organization and in the community, by offering guidance, sharing knowledge and providing opportunities for growth. Words of advice: "As an immigrant and a Latina, I encourage young women to pursue their dreams, attain an education, engage in community service and always uphold integrity, even when it goes unnoticed."
Work/life balance: She credits the "unwavering" support of her family.•
Check out more Women of Influence honorees.
Please enable JavaScript to view this content.