Duke Energy Corp., the largest electricity utility in Indiana, believes it has discovered a way to raise a few billion dollars without the hassle of selling debt or issuing more stock.
It found its answer halfway around the world in Singapore, where that country's government is offering to buy nearly one-fifth ownership in Duke's Indiana operations for $2.05 billion.
The huge investment by a foreign government is unprecedented for Indiana utilities, which typically raise capital through more traditional routes, such as selling debt through investment banks.
The proposal is raising eyebrows among some consumer and environmental groups, who want to know if it will benefit Indiana customers. They also want to know why the transaction is cloaked in secrecy, with page after page of the business filing redacted.
Duke said the deal will help it raise money to accelerate its clean-energy transition across the company's U.S. operations and to support other growth initiatives. It said redacted exhibits are common in utility filings to protect confidential information.
The deal, announced in January, needs the blessing of the Federal Energy Regulatory Commission and the Committee on Foreign Investment in the United States.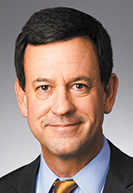 Stan Pinegar, president of Duke Energy Indiana, said the minority sale and investment will not affect the rates Duke's customers pay nor the company's operations.
"Our management will stay the same," he said. "I'm not going anywhere. I'm still the president of the utility, and my team has not changed. The deal doesn't impact our employees. Their jobs will not change. We're not changing our business plans. Things will continue on the same course."
Under the proposal, Duke's corporate parent, North Carolina-based Duke Energy Corp., would sell 19.9% of the Indiana operations to GIC Private Ltd., a fund established by the government of Singapore in 1981 to manage the country's foreign reserves.
In return, GIC would deliver the money in two evenly split payments of $1.025 billion—the first one this year and the second one no later than January 2023.
GIC, with assets estimated at $488 billion, has a reputation as a long-term investor that buys minority interests in a wide range of industries, from banks and real estate to gas pipelines and telecommunications firms. It typically leaves existing management in place to run the operations.
Not so fast
But the deal is unlikely to sail through without a fight. Public Citizen, the Sierra Club and Citizens Action Coalition of Indiana have filed a joint protest, saying Duke should be required to specify how much of the $2.05 billion in proceeds will benefit Indiana customers and exactly how much Duke will spend on renewable energy.
They also point out that GIC owns a minority share in a railroad that hauls coal to two Duke Energy generating plants in southern Indiana: Edwardsport and Gibson.
They say that could create a conflict of interest, possibly allowing the railroad, Genesee & Wyoming, to charge Duke higher rates. It also might encourage Duke to extend the life of coal as a power source for its Indiana operations, they say.

"We'd like to know a little bit more about steps Duke will take to avoid harming ratepayers by charging excessive rates on this railroad," said Megan Wachspress, a lawyer for the Sierra Club. "These kinds of affiliate relationships created through multiple minority stakes are the sort of thing that regulators have flagged before."
But Duke says its Indiana operations account for less than 1% of the railroad's annual revenue, and the potential conflict is so small as to be nearly nonexistent. It said it is only one of the railroad's 2,000 customers.
The consumer groups are raising concerns that Duke has set up a holding company, Duke Energy Indiana Holdco LLC, that they say allows it to skirt Indiana regulators, which typically have to approve utility transactions.
Holdco is the company GIC will actually own 19.9% stock in, rather than Duke Energy directly.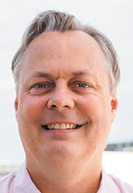 But under Indiana law, the state utility regulators do not have jurisdictional authority over holding companies, such as Holdco, said Tyson Slocum, energy director for Public Citizen, a not-for-profit consumer group based in Washington, D.C., and founded by Ralph Nader.
So, by structuring this as a purchase of the Holdco entity rather than Duke Energy Indiana directly, Duke and GIC are avoiding state oversight over the merger, he said.
In addition, the holding company can keep much of its business information private. Indeed, the LLC agreement was not even included in the original government filing. When the consumer groups asked for it, they had to sign a nondisclosure agreement to take a look at its contents, Slocum said.
"It's the way that this investment has been structured and the lack of adequate public disclosure about the terms of this investment that is troubling to us," he said.
Not a 'backroom deal'
Duke countered that business agreements contain competitive information and are often filed confidentially for that reason.
"The information, though, is available to all the participating parties once they sign a confidentiality agreement as well as the regulatory bodies reviewing the transaction," Duke said in a statement to IBJ. "The Federal Energy Regulatory Commission has procedures for handling confidentiality, and we are following them."
Pinegar, in an interview with IBJ, called the transaction normal and proper.
"This is not a smoke-filled, backroom deal," he said. "…This is an investment in our utility that I think should be viewed positively."
The Indiana Office of Utility Consumer Counselor, the state agency that represents utility consumers, has filed to intervene in the case, saying the deal "may impact" Duke ratepayers. Filing the intervention will give the agency standing to file evidence and raise issues.
Citizen Action Coalition said its focus is on keeping public utilities responsive to local ratepayers, not to out-of-state corporations or foreign governments.
Duke Energy Indiana is a public utility that was granted a monopoly by Indiana, and now the company's parent wants to sell part of the Indiana operation.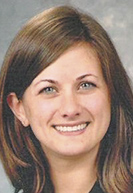 Jennifer Washburn, a lawyer for Citizens Action, said other utilities are moving in a similar direction through large deals. Evansville-based Vectren Corp. was bought two years ago by Houston-based CenterPoint Energy. Indianapolis Power & Light Co. has been owned by AES Corp. of Arlington, Virginia, since 2001.
"We are starting to see control of our local utilities or state franchise utilities not be in Indiana, and not understanding what Hoosier ratepayers are going through," Washburn said.
CAC said, if the deal goes through, it wants to see the proceeds stay in Indiana and benefit local customers.
But Duke said the money is likely to go to the corporate offices and get spread out among various projects in the six states where the company operates. Indiana will get its "fair share" of the money, Pinegar said.
He said the entire rationale for the deal was that Duke needs hundreds of millions of dollars for capital projects. The deal comes as Duke is slowly shifting its coal-heavy fleet of generating units into cleaner, cheaper sources of fuel, but at a slower clip than many other Indiana electric utilities.
Pinegar said much of the proceeds will be used to help accelerate the move into clean energy. The company is preparing to file in November a 20-year plan, which it has to update every three years, for how it will generate electricity.
As of its latest plan, filed in 2018, the company wasn't planning to retire the last of its nine coal-fired units until 2038.
"We will continue to focus on infrastructure investment and enhancing the customer experience through technology and in communications with our customers as well," Pinegar said.
Funding goals
But while Duke has big plans, it doesn't have enough money on hand to help it reach its goals. And raising capital through a stock or debt offering can cost millions of dollars.
So the company said it began looking at alternatives. One option was to see if any investors were interested in a minority interest in the company. And after putting out the word, it found that GIC was interested in buying part of the Indiana operation.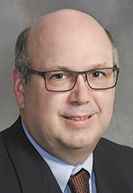 GIC officials could not be reached for comment. In a January statement, Ang Eng Seng, GIC's chief investment officer of infrastructure, said, "This capital will help create long-term value by directly supporting Duke Energy's ability to capitalize on their stated ESG [environmental, social and governance] and decarbonization goals. We look forward to a successful transaction and long-term investment."
Some business groups, including the Indiana Chamber of Commerce, said they had no problems with the deal.
"Typically, we don't get involved with who invests in our member companies that are publicly traded," said Greg Ellis, the chamber's vice president for energy policy. "It would pique our interests, though, if a firm were to gain controlling interests of one of those companies."
Joseph Rompala, a utility lawyer at Lewis Kappes who represents large industrial customers, including factories and steel mills, called GIC's investment "an unusual transaction" in Indiana.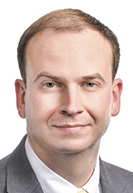 "It is far too early to tell how the transaction will impact, if at all, Duke Indiana's service," he said. "Still, as ownership of Indiana's utilities continues to become more removed from the state, we are conscious of the increased potential for further misalignment of interests between Hoosier ratepayers and the utilities that serve them in the future."
Three wholesale customers of Duke Energy said in a filing last week that they support the transaction.
The three—Hoosier Energy Rural Electric Cooperative, Indiana Municipal Power Agency and Wabash Valley Power Association—said they don't believe the deal would hurt the "high-quality service currently received from Duke Indiana" or change the rates or terms of service.•
Please enable JavaScript to view this content.