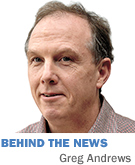 When you rack up the kind of performance Simon Property Group Inc. has, shareholders give you the benefit of the doubt. So when the Indianapolis-based real estate giant failed this month to reel in its latest acquisition target, California-based Macerich Co., investors praised Simon for avoiding an acquire-at-any-cost mind-set.

"In our view, the company exercised significant discipline by sticking to a $95.50 best and final offer and showing the market that they would not accept any and all dilution to their shareholders just to get bigger," Credit Suisse's Ian Weissman said in a report.

Yet it's also a reality that Simon's spurned offer—$16.8 billion plus the assumption of $6.4 billion in debt—would have brought dozens of high-end malls into the fold, juicing growth at a time Simon already is so huge that move-the-needle deals are hard to come by.

Simon, with a market value topping $60 billion, still has a bright outlook, J.P. Morgan said in a new report, though it did nudge back its growth outlook. The investment firm said that by December the stock might rise to $215 a share, 9 percent above where it now trades.

Simon
Analysts and investors likely would be more jittery were it not for Simon CEO David Simon's long record of enriching shareholders. The stock has produced a total return topping 2,500 percent since its 1993 initial public offering, and management has met or exceeded expectations for funds from operations, a key performance metric, 34 of the last 36 quarters.

'Iconic' assets

In a shareholder presentation filed with the Securities and Exchange Commission last month, Simon cast itself as a powerhouse with "diverse growth avenues," "iconic mall assets" and "a deep pool of global, highly productive" properties.

The company noted that it has $1.8 billion in redevelopment projects under way at 27 properties and has a pipeline of another billion dollars in projects slated for each of the next two years that it will fund with free cash flow.

It also has a host of partnerships across the globe fueling expansion, especially in Europe. International holdings already generate 9 percent of profit and are on pace to reach double digits.

Yet it's also true that portfolios with the quality of Macerich's are a rarity. Its top 40 properties post sales per square foot of $616, well above the $478 average for the U.S. mall industry, as reported by the International Council of Shopping Centers.

In its shareholder presentation, Simon boasted it's no slouch, either, with 42 properties generating sales per square foot above $725. The presentation said one of those is the Fashion Mall at Keystone, with sales per square foot of $818.

Such malls are so dominant in their markets that they are almost impenetrable to competition, analysts say. And because they cater to the affluent, they're less vulnerable to economic down cycles.

Still a chance?

As a result, analysts say Simon is unlikely to lose its thirst for acquiring these fortress properties. And while the company announced it will use some of its free cash on a $2 billion stock buyback, it surely will continue to cast a covetous eye on Macerich.

There might be reason for hope. Investors have reacted skeptically to Macerich CEO Arthur Coppola's insistence that his company need not sell because it faces a glowing future on its own. In rejecting Simon's final offer, Coppola said, "Simon's proposal has shined a bright light on the value of Macerich and our unparalleled collection of assets in the most desirable and highest barrier-to-entry markets."

Macerich's refusal to even engage Simon or explore strategic alternatives "is surprising and frankly difficult to understand," Stifel Nicolaus & Co. analyst Nathan Isbee said in a report.

Last month, before Macerich shareholders turned pessimistic on the prospects of a sale, Macerich shares rose to nearly $96. The stock has since tumbled to $78.50, upping the pressure on Coppola to deliver.

Some of that pressure could come from his own boardroom. After Macerich turned Simon away without negotiating, activist investor Jonathan Litt—a former Citigroup analyst who disapproved of the response—nominated four candidates for the Macerich board.•