Scores of home sales in central Indiana are falling prey to appraisals that can't keep pace with the rebounding market's escalating prices—a trend that's causing headaches for both buyers and sellers.

Lenders order an appraisal once prospective buyers apply for a mortgage. They do so to assess the home's true value and ensure it's high enough to serve as collateral for the loan.

Low appraisals traditionally are most common in a declining housing market, when a lack of recent comparable home sales make it difficult for appraisers to determine the current market value.

But the opposite is occurring now, in central Indiana and in other parts of the country, as home prices continue to rally from the depths of the Great Recession.

A low inventory of homes for sale is driving up prices to the point that many sellers are fielding multiple offers, some for even more than the list price, making it harder for appraisers to determine a fair market value.

On top of that, appraisers, who were accused of helping fuel the housing bubble with inflated appraisals, now are under increased scrutiny and have turned more cautious.

"I have two properties I'm waiting on appraisals for and, I'll be honest, I'm very nervous about them," said Dani Robinson, a residential real estate agent in F.C. Tucker Co.'s Noblesville office.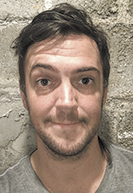 Aschliman
That's because a low appraisal can kill a sale. An appraisal that came in $30,000 lower than the offer price on a house for which Robinson represented the seller led the seller and buyer to mutually agree to call off the deal.

In other instances, buyers can kick in extra cash, particularly if multiple offers are involved and they want the house badly enough. Or, sellers can swallow their pride and accept the lesser, appraised amount. They also might meet in the middle, splitting the difference of the appraisal and the offer.

Robinson, an agent for three years, has represented five sellers in just the past two months who got hit with low appraisals.

"There are agents that have been in the business much, much longer than I have and have not had appraisal issues up until now," she said. "It's kind of crazy."

Rising home prices are contributing to the problem. In the 13-county central Indiana market, the average sale price through May was up 1.7 percent from the same time last year, to $180,202, according to F.C. Tucker Co.

Prices have spiked much higher in certain counties. Johnson County saw an11 percent increase, with prices up $18,690 since May of last year. Hancock, Madison and Morgan counties also experienced more than 8 percent increases.

Marion County in May saw the average sale price rise 2.3 percent, to $143,650. Hamilton County registered a 1.4 percent increase, translating to an average price of $276,505.
Home prices, however, are rising much more rapidly in up-and-coming neighborhoods, such as Fountain Square and Fletcher Place near downtown, and appraisers are struggling to keep pace.

Appraisers typically need at least three sales of comparable homes, ideally within the past six months, on which to base an appraisal. They then make adjustments for property differences.

"Appraisers still see neighborhoods like Fountain Square as struggling, which is absurd," said Tad Aschliman, an agent at Nottingham Realty Group on East 16th Street.

Carrie Ortwein can attest to that.The 43-year-old nurse practitioner and her husband, Mark, a bassoonist in the Indianapolis Symphony Orchestra, own Grove Haus, a historic church in Fountain Square that they have converted into their home and an event-performance venue.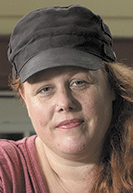 Ortwein
Ortwein on June 1 listed for sale her Fletcher Place home, where she lived before marrying Mark. Listed at $250,000, the house quickly drew an offer matching the list price.

The appraisal, though, came in at just $195,000, causing the potential buyers to abandon the sale. The two-story, 1885 home on Noble Street just west of Virginia Avenue now is back on the market, much to Ortwein's disappointment.

"It was really upsetting when it came back that low," she said of the appraisal. "I would have had to go down to $195,000, which is ludicrous. They couldn't get more funding and they couldn't offer more cash, so they had to bow out."

Mark Ratterman, an appraiser for37 years, attributes the dilemma faced by many home buyers and sellers to the additional scrutiny put on appraisers following the bursting of the housing bubble.
Before the housing bust, one out of 50 appraisals might have received a second look from a lender. Now, at least every other appraisal is examined by another appraiser who's working for a lender, Ratterman said.

"Before the recession, lenders would say, 'If you don't get to the sale price, we'll use someone who will,'" he recalled. "You can't fudge anymore; they're over-scrutinizing."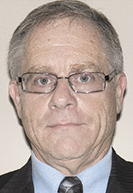 Ratterman
In extreme instances, when an appraisal comes in low, a buyer might change lenders and seek another appraisal. But loan officers or anyone paid on commission can't choose the appraiser, thanks to rules instituted as part of the Dodd-Frank Wall Street Reform and Consumer Protection Act of 2010.

Appraisers now are chosen by appraisal management companies, established as sort of a middleman between the appraiser and lender, to protect against inflated appraisals.

Compounding the problem is that the appraisers used by the management companies might not be familiar with a geographic area, such as Fletcher Place, contributing to a low appraisal.
That's what Ortwein thinks happened to her.

"The appraiser came from a different city or had zero insight into the neighborhood," she said. "At this point, Virginia Avenue is a culinary mecca for Indianapolis."

But appraisals deemed too high by the management company might land appraisers in hot water. They could have a complaint filed against them, or be put on probation.

As long as home prices continue to rise, Ratterman expects the unsettling trend to continue.

"We've been dealing with this the last two years," he said. "I'd love to tell you I have a solution for it, but I don't."•