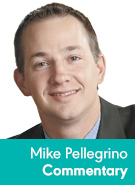 Had Don McLean been a patent attorney, he perhaps would have reflected on the last 10 years or so of changes in the U.S. patent landscape and penned the song "The Day the Patent Died."
Patents are one of the few instruments in the history of mankind where wealth does not derive from land, natural resources or labor hours. The scalability of wealth creation for patent owners is massive and transcends all socioeconomic levels. Google founder Larry Page is a long way from his relatively modest childhood in Lansing, Michigan, building a net worth of nearly $50 billion on the back of a patent that extends back to 1997. The inclusion of patent rights in our Constitution highlights that the importance of preserving inventor rights reaches back to our country's founding.
While patent procurement and enforcement are arcane aspects of law collectively served by fewer than 100,000 professionals in the United States, the concentration of the economic effects of decisions involving patents has a significant influence on the wealth of our nation. Estimates are that intellectual property assets such as patents constitute 55 percent to 62.5 percent of total U.S. gross domestic product.
Given the importance of patents on the U.S. economy, policy objectives ordinarily would suggest maintaining or extending the massive investments made in patents. Yet, empirical evidence demonstrates the exact opposite has occurred recently. Today, patent owners have seen massive erosion of their rights coupled with a rise in basic enforcement costs and risks.
Patent owners have effectively lost injunctive rights, enhanced damages for willful infringement and even the underlying patents because the patent office changes its mind about patentable subject matter—well after charging the patent owner thousands of dollars for the original patent. Additionally, patent owners face significant financial risk enforcing their rights as fee-shifting provisions (i.e., loser pays in infringement lawsuits) effectively double enforcement costs. Today, patent litigation is the sport of kings. The costs to enforce a patent in a single action against a single accused infringer average about $3 million (before fee-shifting occurs), dwarfing the value of many patents. This is by design.
A strange arrangement of bedfellows emerged to create this situation, aligning forces and building a narrative to combat a supposed patent-litigation crisis. They spent tens of millions of dollars lobbying for patent reform in Congress. In many ways, these collective efforts were successful, culminating in legislation and court decisions that have ripped the teeth out of enforcement for the patent owner while trying to rein in the behavior of certain bad actors, whose collective patent-litigation suits involved fewer than 2,000 total patents out of 4 million.
Unfortunately, the consequences are large. Many patent owners have truly innovative, patent-protected inventions that are valuable and infringed; however, these patent owners do not receive adequate returns on their investments because they lack the economic power and resources to get their day in court. The distortion of the economic picture allows a large accused infringer with deep pockets to roll over smaller companies that cannot afford or rationalize the costs of battle. Who rationally would spend $3 million to recover $1 million in damages?
The effect has been dramatic. Large companies that free-ride on the inventions of patent owners concentrate wealth that otherwise might vest with the patent owner. The rate of patent application filings in the United States, which more than doubled from 2000 to 2012, tapered off in 2013 and atrophied in 2014. The United States, once the gold standard for patent owners, has been losing ground to Germany for years.
Perhaps more ironic is the rise of China as an equitable forum for patent owners. China, traditionally reputed to disregard the rights of patent owners, has become friendly to them. Foreign plaintiffs (e.g., U.S. companies) had a 100 percent success rate enforcing patents against domestic accused infringers in 2015, winning all 65 cases. To put that number in perspective, patent-owner success rates in the United States stood at 33 percent during the same period.
Bizarrely, an unintended consequence is that the same companies lobbying for reform have collectively destroyed tens of billions of dollars in value in their own research-and-development activities. Worse, they have destroyed tens of billions of dollars in taxpayer investment in research through the National Institutes of Health, the National Science Foundation and university systems, among others, cheering about it while Rome burns around them. It is unlikely that we have ever before witnessed a group of professionals cheer the destruction of their own profession so enthusiastically.
A change in the administration provides an opportunity to bring fresh ideas and perspectives to the patent office that can bring greater balance to the economic rights of patent owners, while still preserving the integrity of the patent system against bad actors that exploit it. The economic future of our nation depends on it.•
Pellegrino is founder and president of the locally based intellectual property firm Pellegrino & Associates. 
Please enable JavaScript to view this content.