David Casey wasn't looking for a job when someone from CVS called. He thought the pharmacy company was calling to ask about best practices at Anthem—which had been recognized as one of the top companies in the country for diversity—but the caller turned out to be a recruiter.

"I did some research, liked what I saw, and 7-1/2 years later, here we are," he said.

In that time, Casey said, he has tried to instill four objectives into the CVS culture: Make sure the company's workforce, now 243,000 people across the United States, Puerto Rico and Brazil, looks like its communities and customers; have a culture that's inclusive so "people can bring their whole self to work"; offer equitable opportunity for growth and development for all colleagues regardless of their background; and meet the needs of all external stakeholders who have a stake in how well CVS does diversity.

Casey also defines diversity more broadly to include corporate growth. CVS has added several companies in his time there, including long-term care, disease management, and data and analytics.

"When people think of CVS," he said, "they tend to only think of us as a retail pharmacy. But what I like to describe in the way of diversity is that we have brought all these unique businesses together and have taken all their different business models and are leveraging them toward a common objective. To me, that is the quintessential definition of diversity."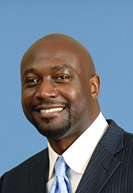 Casey

Casey and his family have spent the past 7-1/2 years in Rhode Island, where CVS is based. But this fall, the Caseys are moving back to Indianapolis to be closer to family. He will continue in his role with CVS.•

—Marc Allan