North Carolina-based Frontier Capital got its first taste of Indianapolis when it invested in the local health care IT company Healthx Inc. in 2012—buying a $22 million majority stake it successfully exited from in January.
Now it wants more.
The private equity firm, which targets late-stage high-growth tech companies, announced on Aug. 8 that it hired Mason McVerry as its first Midwest director of business development. McVerry, who started in June, is based in North Carolina but expects to do a good deal of traveling to Indianapolis, Chicago, Toronto, and other cities in the region.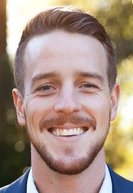 Mason McVerry
The move comes at an interesting juncture for growth capital in Indiana: Private equity firms are flush with cash, but early-stage companies are struggling to find it. While firms like Frontier don't make investments in early-stage, high-growth companies—often called venture capital investments—they need such companies to grow into investment opportunities.
Frontier is bullish that there's a nice pipeline of opportunities here and throughout the Midwest. It writes checks in the $10 million-to-$50 million range for minority and majority stakes, targeting companies with annual revenue of $10 million to $30 million. Founded in 1999, it's focused exclusively on "software and tech-enabled business-services companies."
In a conversation with IBJ, McVerry spoke about why Frontier is boosting its presence here and what his objectives are. The following are excerpts from that discussion. In addition, after McVerry's remarks, two local venture capitalists weigh in on Frontier.
His thoughts about Indianapolis
I know the Indiana tech market has been a great spot for us in the past. We had an investment in Indianapolis that we recently exited (Healthx). And at any point in time, we're kind of tracking and watching multiple companies in Indiana. So I know it's a great emerging tech market for us that we think we can provide some great value to.
Frontier's new push in the Midwest aligns with its style 
Historically, we have always liked to make our mark outside of the larger, more competitive markets like a New York or Silicon Valley or Boston. And we have always found that we can build stronger, longer-lasting relationships with companies in those relatively smaller markets where companies value that heavy relationship-based process that Frontier likes to implement—as opposed to just coming in and being a large checkbook. 
We've had some great relationships with people all throughout those kind of tier two markets—Denver, Atlanta, Salt Lake City. So we've had great success in those markets, and I think the Midwest is emerging as a strong tech market that we would like to focus on and be a stronger face within the networks there.
Cities in focus
Right off the bat, as I kind of get my network up and rolling, I'd say Chicago is a big market just based on its sheer size. Indianapolis has been a great spot for us, not only in the past, but currently. 
(In June 2015, Frontier made a $40 million majority investment Elkhart-based HR-software company Vibe HCM Inc., which was then called Electronic Commerce Inc.)  
Columbus, Ohio, is a strong, emerging technology market that we'd like to dive into a little bit more. And probably something a little outside the Midwest, like a Nashville, Tennessee, can be thrown in there. And even Minneapolis, Minnesota.
Frontier wants to connect with smaller firms 
The playbook that we'd like to implement is, we'd like to come in and build strong relationships with companies, even if that means meeting with the management teams of companies that are earlier than our target size. 
That way we can watch them grow and scale and then we can come in and already have that nice relationship foundation laid. 
I'll be traveling every other week, three or four days a week, to make sure my boots are on the ground in those cities like Indianapolis and Chicago and Columbus. That way, I can become ingrained in those networks.
Deals on the horizon?
Currently, I don't have anything in the pipeline (in Indianapolis) right now. But there's definitely a strong foundation where, I don't think it would take too much time for me to sort of go in there and evaluate the market and make that happen as soon as possible. 
A company, for us, can be too small until they find one great customer and all of a sudden, boom, they scale right into our wheelhouse. So it can happen at any point in time.
Emailed thoughts about Frontier (edited for clarity) from:
Tim Kopp, partner at Hyde Park Venture Partners
This is great. I've seen many moves like this of late. They play a valuable role in mid-to-late-stage financing, majority buyouts, etc. Most growth-equity firms are venture capital firms, just later stage. An example would be TCV or Insight Venture Partners that backed ExactTarget—they write the big checks after early investors write the small checks. Truth is I think there is plenty of later-stage capital once businesses are more de-risked and we need more early-stage capital still. Having said that I'm happy they're looking more actively in Indy (as many others are).
Oscar Moralez, managing director at VisionTech Partners
I think any capital at any stage and the presence of a firm like this will provide positive "optics" on our tech community. However, I believe that this stage of capital won't really have an effect on most of the early-stage companies that we see because the need for capital is typically much smaller and much earlier than Frontier provides. That said, VisionTech would welcome the opportunity to get to know the firm and discuss ways in which we can collaborate. If their philosophy is to engage with earlier stage companies and investors to foster relationships that become meaningful at the right time, then Frontier will be a great firm to have in our investment community.
Please enable JavaScript to view this content.