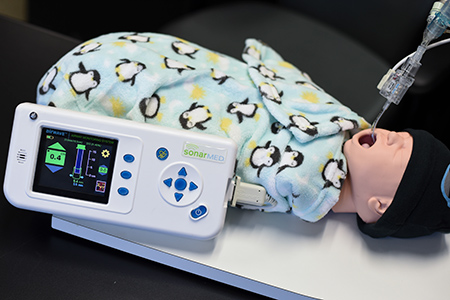 When is the right time for a life sciences technology startup to look for a big partner to help it turbo-charge sales and revenue?
That's what executives and board members at Carmel-based SonarMed Inc.—which makes a medical device that uses sound waves to help position and monitor breathing tubes for newborns in hospitals—are asking right now.
SonarMed, formed in 2005, already has cleared a remarkable number of hurdles on its own. It has raised $15 million, including $2.5 million in venture capital earlier this year. It created a small, handheld device, called AirWave Monitoring System, which uses technology developed at Purdue University, and won product approval from the U.S. Food and Drug Administration. It found a manufacturing partner, Key Electronics Inc. of Jeffersonville, to make it.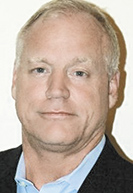 Bumgardner
And in recent months, SonarMed has sold the devices to a half-dozen large children's hospitals, including Stanford Children's Health in California and Children's Memorial Hermann Hospital in Houston.
Now SonarMed officials are pondering their next move.
"We're right at that inflection point where we've either got to … stand the company up ourselves and roll it out," a process that can take years, said CEO Tom Bumgardner. "Or we find a strategic partner that can do it with us."
So far, SonarMed has received interest from several large medical-device firms, along with a few pharmaceutical companies, Bumgardner said. He declined to identify them or say how serious the conversations have been.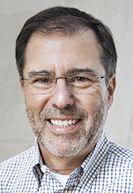 Wortman
The company is not ruling out a sale, either, although board member Dave Wortman downplayed that option.
"We would never say never to a sale, but right now, our focus is on making sure that the initial set of customers—the children's hospitals around the country that we're working with—are incredibly successful in the use of this product," he said.
Mergers-and-acquisitions specialists say the question for executives about when to let go is a complex one and depends on market opportunities, skills of the management team and expectations of investors.
The issue often boils down to this: Do you double down on something you've had success building in a small way, with the goal of increasing the value for early investors, or do you decide it's time to let go and give some control (and potential future earnings) to a partner or buyer?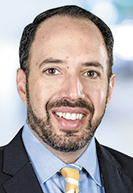 Kahn
"Unfortunately, there is no rule of thumb," said Joseph Kahn, a transactions attorney for Indianapolis-based Hall Render Killian Heath & Lyman, which specializes in health law. "It really is a matter of facts and circumstances, and something you have to determine on a case-by-case basis."
Investor input
So much can hinge on when early investors want to cash out. In SonarMed's case, investors include BioCrossroads, Elevate Ventures, VisionTech Partners and Spring Mill Venture Partners.
SonarMed's technology and business plan were so compelling that BioCrossroads, an Indianapolis not-for-profit that invests in life sciences companies, jumped in as one of the first investors. BioCrossroads did not say when it expects SonarMed to cash out, but expressed confidence in the company's future.
"It has been a long road, and was the very first investment of our very first seed fund," said Nora Doherty, BioCrossroads' chief financial officer, in an email to IBJ. "We are pleased to have been there to help it in its way and are looking forward to its continued success as it expands its application."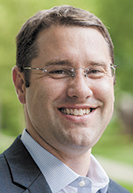 Pidgeon
VisionTech, a privately held firm based in Indianapolis, invested in SonarMed seven years ago and considers the company's progress to date impressive, said Ben Pidgeon, the firm's executive director.
"We like what they've done so far," Pidgeon said. "We're pretty excited."
When asked when he expected SonarMed to sell and return money to investors, he laughed. "Two years ago?"
According to Crunchbase, an investment research firm, the average startup that is later acquired raised $29.4 million and sold for $155.5 million. Startups that went public in an initial public offering raised significantly more funds but also took substantially more venture funding, and thus more dilution, according to 2013 data.
But there is no clear relationship "between the amount of time between founding a company and being acquired or taken public," Crunchbase found.
In the case of SonarMed, deciding which way to turn could reshape the tiny company's future. Today, the enterprise runs on a near-shoestring budget. It has just seven employees—four of them in Indiana—and leases office space on the North Meridian Street business corridor, just south of West Carmel Drive.
Bumgardner, the CEO, works from his home in Houston. Before joining the company six years ago, he was vice president for operations at Masco Corp., a home-improvement company that owns Behr paint, Delta faucet and other consumer brands. He also previously worked as director of installations at Home Depot.
Bumgardner declined to disclose revenue or profit for SonarMed or to say how many AirWave units the company has sold. Nor would he disclose payroll, although he pointed out the company has kept its belt as tight as possible.
"We've run this company really, really lean," he said. "And we're to the point now where we have a product. It works really well. That in itself is a success story."
Saving babies
What AirWave does is act as a high-tech type of breathing monitor for at-risk newborns in the hospital. The traditional monitor method is to take an X-ray to make sure the tube hasn't shifted or become kinked, something a caretaker might not immediately be aware has happened.
To check that the tube is clear, health care professionals sometimes manually remove the tube or continually suction it.
What SonarMed does is use sound waves to provide real-time monitoring of the breathing tubes. The device consists of two parts: a disposable sensor, for connecting to the breathing tube, and a monitor for providing information on tube movement, position and obstruction. The two parts are connected to a cable.
The technology was developed by the biomedical engineering group at Purdue University, using funds from a National Institutes of Health grant.
The monitor, which can be used over and over, sells for $4,995. The sensor, which is designed to be thrown out after each patient, sells for about $300.
The selling point to hospitals: Complications with breathing tubes are serious. Up to 36 percent of newborns have complications with breathing tubes (also called "endotracheal tubes") and about 2 percent of the complications result in death.
In addition to the loss of life, the complications can cost hospitals an average of $36,000 in unreimbursed costs, according to a 2015 study in the journal Pediatric Critical Care Medicine.
On its website, SonarMed calls the device the only FDA-cleared airway monitoring system.
"It's not a me-too product," Bumgardner said. "It's saving babies' lives."
Only six hospitals have bought the device since SonarMed got FDA approval in 2016, but company officials said they are working on other potential customers.
But again, the question comes down to business: Will SonarMed have better luck as an independent company or as a small player in a future partnership?
And how soon might the company make that decision?
"Right now, we're just trying to set up the company so that it's scalable," Baumgardner said. "Whether we do that with a partner or on our own, I really can't tell you right now."•
Please enable JavaScript to view this content.