A fight over whether Indiana should legalize medical marijuana seems all but inevitable now.
The pressure is growing: Indiana is surrounded by three states (Illinois, Michigan and Ohio) that have in recent years allowed medical marijuana, joining a growing chorus of more than two dozen states—increasingly Republican, conservative ones—that have legalized marijuana consumption in some fashion.
Rapidly shifting public opinion also has gone the way of supporters, with 73 percent of Hoosiers saying in a WTHR/Howey Politics Indiana poll last year that they support medical marijuana, including 57 percent of those 65 and up, and 59 percent of Republicans.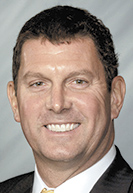 Lucas
And now the issue has more influential backers here in Indiana, including veterans groups, and a determined Republican. Rep. Jim Lucas of Seymour, who said he will file a bill to legalize medical marijuana when the General Assembly session kicks off in January, said "everybody's shocked by how quickly it has become a positive issue."
Still, top state leaders remain resistant to what supporters say is a near certainty.
Gov. Eric Holcomb said, "I'm not there yet" when it comes to backing the effort. He said supporters should "redirect their efforts and focus those supporters of medical marijuana to the FDA."
"That's the way the system should work," he said. "I think that the FDA, that approves all medical drugs, should be the entity that approves this once and for all—or not."
He said he's "encouraged" to see U.S. Surgeon General Jerome Adams, the state's former health commissioner, say medical marijuana is worthy of research.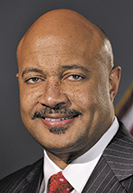 Hill
"That's where I think it's appropriate for this conversation to be had first and foremost, rather than this hodgepodge approach I'm still suspect of," Holcomb said.
Still, the fight seems primed for attention at the Statehouse this year, where grass-roots supporters say they will rally for Lucas to get a hearing on his bill despite long odds. House Speaker Brian Bosma and Senate President Pro Tem David Long have historically been opposed to marijuana legalization.
"The war on drugs has failed," said Lucas, who is best known for his ardent stance against gun control. "Prohibition doesn't work. [Legalization is] not the magic bullet. I just want to put another tool in the toolbox for physicians."<
But opponents are also determined, most vocally Indiana Attorney General Curtis Hill, who called legalizing marijuana "a road to nowhere good." The Indiana Chamber of Commerce came out against legalization of medical marijuana as well.
The Indiana Prosecuting Attorneys Council is digging in its heels, too, hosting a conference Dec. 6 titled "The Truth about Marijuana," where speakers discussed potential problems with legalizing the drug.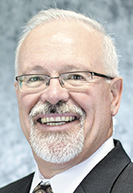 Powell
"There will be a societal consequence in the public health world, in the family world," said David Powell, executive director of the group. "Once you say it's medicine, that tells kids it's OK. That's what got us in trouble with opioids."
But supporters of medical marijuana say the opioid epidemic is fueling the grass-roots support for medical marijuana. They say it could relieve the opioid problems.
They point to research by a University of California San Diego professor—published earlier this year in the journal Drug and Alcohol Independence—that found a 23 percent reduction in hospitalizations related to opioid abuse and a 13 percent drop in overdoses from opioid pain relievers in states that have legalized medical marijuana.Meanwhile, medical marijuana policies "had no associations with marijuana-related hospitalization," the journal article said.
Lucas said learning that marijuana legalization could potentially help alleviate the opioid crisis made him determined to push forward.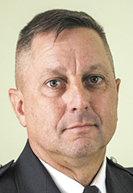 Staker
"I'm going to force the state to deal with it one way or another," he said. "People say it takes a long time to enact legislation. I don't have the patience to wait around for years knowing we could be helping countless Hoosiers."
State momentum
Lucas is among several newcomers to the legalization cause. So is the American Legion Department of Indiana and AMVETS.
Jeff Staker is a Marine who started Hoosier Veterans for Medical Cannabis last year. "I thought I would get a lot of ridicule when I first started, but it's been the opposite effect," Staker said. "My organization has been growing overwhelmingly."
It has allies in those who have fought for legalization for years, including state Sen. Karen Tallian, D-Portage, who has put forward marijuana-related bills every session for nearly a decade.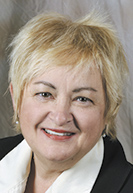 Tallian
Advocacy groups say they plan to coordinate grass-roots campaigns at the Statehouse this year to pressure lawmakers to hold a hearing on one of the medical marijuana bills.
"It's time to step up, get involved and pressure these individuals in our Statehouse and show them the public support that's here," said David Phipps, communications director for Indiana NORML, which stands for the National Organization for the Reform of Marijuana Laws. "We've been having phone campaigns. We've been filling their emails."
What's causing the momentum? Phipps said Hill might have inadvertently agitated supporters when he cracked down on the sale of cannabidiol oil—a non-psychoactive cannabis compound—despite a law passed earlier this year meant to authorize its use by patients with intractable epilepsy.
Hill said that, because marijuana is a schedule 1 controlled substance under federal law, cannabidiol is, too.
"That has fueled this movement more than the work we've put in in the past couple of years," Phipps said. "The vast majority of Hoosiers support this issue and they want it. They don't understand why our attorney general is putting his 2 cents in this medical debate. That's making them come out of the woodwork now."
Support from the American Legion and other groups is also powerful, Staker said. "When the veterans talk, there is more interest and there's more momentum than just Joe Civilian," he said.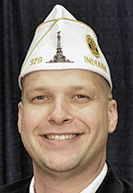 Henry
William Henry, assistant department adjutant for the American Legion Department of Indiana, said the national American Legion came to support the idea of legalizing medical marijuana and increasing research for it after a grass-roots push.
"Folks don't want opioids to be the only treatment available for chronic pain conditions," he said. "They don't want benzodiazepines to be the only treatment options for PTSD or some of the other mental ailments. It seems a lot safer route for folks to use [marijuana] that cannot destroy them. The idea really stuck with the members."
Short session
The sudden momentum has been somewhat surprising, Tallian said, and she hopes it has an impact. For years, she said, she authored the only bill.
"Last year, there were 11 bills filed of one kind or another by Republicans and Democrats, Senate and House. So I think that there's some movement," she said. "People are beginning to realize that there's really no solid argument about not using marijuana for medical purposes. Why should we deny people?"
Still, Tallian said she doubts the Legislature will legalize medical marijuana in 2018, when lawmakers will meet for what's called the "short session," which lasts only about 10 weeks and ends less than two months before the May primary election.
In odd-numbered, non-election years, lawmakers meet for four months.
Tallian said short sessions provide skeptical lawmakers plenty of reasons to kill bills.
"Their excuse is, 'We didn't have enough time' or, 'It's going to be an election year,'" she said. "I've heard every one of the excuses for eight or nine years. I don't know who it is that's going to put the pressure on the two Republican leaders and let that bill come to a hearing."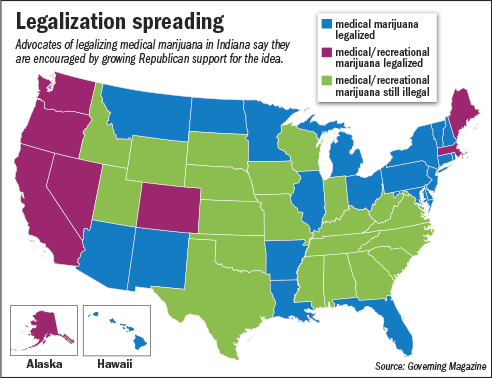 Meanwhile, the national momentum toward legalization appears to be picking up steam, succeeding in more Republican-leaning states like Arkansas, North Dakota, Montana and Alaska, said Robert Mikos, a Vanderbilt University law professor who is an expert on federalism and drug laws.
But advocates have had more success, he said, with legalization through ballot initiatives, in which citizens or organizations can put questions to voters.
Indiana does not have that process.
And Mikos said he doesn't expect medical marijuana legalization to pass soon in Indiana, especially given the attorney general's opposition to the cannabidiol oil law.
"If they're not even comfortable with that, which is a pretty modest measure, I'd be surprised if they jumped into a medical marijuana law," Mikos said. "That you have a Republican [Lucas] leading the charge might increase the chances somewhat, but it might still be a long shot."
Still, opponents appear to be facing an uphill battle against public opinion, which has quickly reversed.
According to a Pew study in 2016, national support for marijuana legalization—not just medical marijuana—was at 57 percent of U.S. adults, while 37 percent said it should not be legalized. That was essentially reversed from a decade ago, when about 32 percent favored legalization and 60 percent were opposed.
The 2016 WTHR/Howey Politics Indiana poll was also surprising because all demographic groups surveyed supported the idea of medical marijuana.
Staker said he believes IPAC and the attorney general are pushing hard against legalization before the session begins because "they know that if we get hearings in the House or Senate, they will lose, just like they did last year against the mothers of the children with epilepsy."
Powell said the prosecuting attorneys group is well aware that the tide of public opinion has swelled against them.
"We're never going to win the emotional argument," he said. "We're just not. Our position was never that we didn't care about these children. If you have a heart at all, you care about intractable epilepsy."
The research
Meanwhile, debate continues about the safety and potential medical uses of marijuana.
The Indiana State Medical Association has urged the U.S. Drug Enforcement Agency to "support a lesser DEA controlled substance schedule for cannabis, only to promote/facilitate research on the possible medical benefits of cannabis." But it opposes the Legislature's legalizing it.
Thomas Vidic, a practicing general neurologist at the Elkhart Clinic and past president of the association, said "we're very supportive of studying the potential effects" of marijuana.
"But right now, much of the data, large amounts of the data, are really not well done," Vidic said. "We don't have a good understanding of, 'Is there a potential drug use?' here. We need to be able to study the drug and encourage trials of this to determine exactly what we're dealing with to know what's hearsay, to know if there is a legitimate use. Right now, there's no medical indication for marijuana."
Outside of the trials of subcomponents of marijuana to treat specific types of epilepsy, he said, "The use of marijuana in general for medical use has very limited documentation."
Vidic said he supports a non-emotional and rational debate at the Statehouse, and that Indiana should resist "getting on the same bandwagon" as other states when we lack crucial information.
"There's so much hearsay," he said. "It's troublesome to me."
But Thomas Clark, a professor of biology at Indiana University South Bend, said he believes there's "actually pretty solid" evidence for the use of marijuana to help curb the opioid epidemic. Clark said he started studying marijuana five years ago.
"Marijuana is better with dealing with chronic pain than opioids are," he said. "It's not nearly as addictive. There's no risk of fatal overdose. There's some pretty good evidence that people who are addicted to opioids can reduce how much they use or reduce their addiction if they're allowed access to medical marijuana."
But the plant isn't without risk, Clark said.
"If you have cardiovascular disease or arrhythmias, it can be dangerous," he said. "It turns out that, especially in novice users, it can trigger a spike in blood pressure that can be dangerous. Then there are concerns with adolescent exposure to THC. There's concerns about its effect on the developing brain."
But even as the science continues to be developed, Mikos said, it is clear the battle is trending in one direction: legalization. That's something Indiana should be prepared for.
"It's pretty amazing that no state is considering abandoning these reforms," he said. "All the states are moving in the same direction. You can glean from that that the sky hasn't fallen. It doesn't mean that they're thrilled, but any doom-and-gloom forecasts have been rejected or look unlikely."•
Please enable JavaScript to view this content.