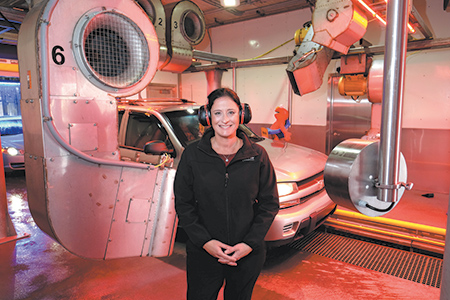 This year, Indianapolis' largest car wash chain—which is also one of the nation's largest—marks its 70th anniversary. Sort of.
The company, Crew Carwash, can trace its roots back to the 1940s. Formerly known as Mike's Express Carwash, it split into two companies and underwent a name change four years ago—after weathering a legal squabble. None of which has prevented it from pursuing two of its primary objectives: steady expansion, and keeping everything in the family.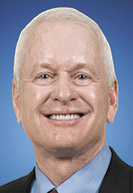 Dahm
"Our goal is to make Crew a generational family business that is built to last," said CEO Bill Dahm, 66. "I'm fortunate to have family members in the third generation who have a passion for what my father and uncle started and what my own generation has grown."
While Bill remains atop Crew, he's increasingly shifted responsibility to his heir apparent, daughter Sally Grant, 39, who's been with the company since 2004 and is now executive vice president.
The Dahm family has been in the car wash business almost from day one. The modern industry launched in 1946 when the first "automatic" operation (one that towed cars through a washing tunnel) debuted in Detroit. The technology quickly came to the attention of Fort Wayne brothers Joe and Ed Dahm (Bill's father and uncle). In 1948, they opened their own location, called Mike's Minit Man Car Wash.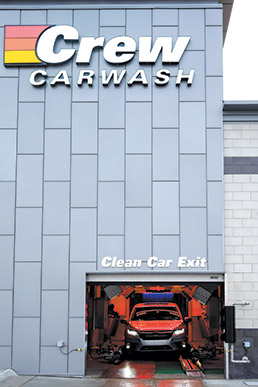 Although Bill's brother (and, until recently, business partner) is named Mike, the business was established long before he was born. The founders just thought having three "m words" in the company name made it catchier.
The first generation of family ownership operated that single Fort Wayne location until 1971, when a second opened. Business boomed in the late 1970s, when the company stopped cleaning car interiors and focused on providing a fast exterior wash that allowed customers to stay in their vehicles. The company was renamed Mike's Express Carwash in 1978, and a massive increase in volume fueled a slow-but-steady expansion that continues to this day.
In 1985, the first Indianapolis location opened. In 1990, Mike's moved its headquarters to Indianapolis. Three years later, ownership passed to brothers Bill and Mike, along with Ed Dahm's son, Jerry Dahm.
Not everything has been smooth sailing, however. In 2010, Bill and Mike fired Jerry, a 35 percent owner and executive vice president, after he sought to use his stake in Mike's as collateral for a loan, a move they viewed as reflective of his "out-of-control spending." That year, Bill and Mike bought out Jerry for $17.1 million.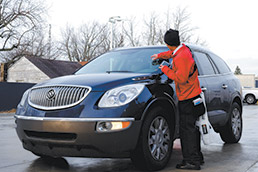 The company stopped cleaning car interiors in the late 1970s to focus on an efficient, automated, exterior wash. But customers are still greeted by an employee, above, when they arrive. (IBJ photos/Eric Learned)
But Jerry sued, calling that valuation "unfairly low" and asserting he actually was entitled to nearly $30 million. Hamilton County Judge William Hughes in 2012 ruled otherwise, awarding Jerry only an additional $140,000.
It turned out to be just the first act in a multiyear reorganization.
In 2014, Mike's split into two companies, each led by one of the Dahm brothers. It was, all participants assert, amicable, and done mostly to ensure succession plans and keep the business in the family. The "friendly reorganization" dealt 26 locations to Bill, and 15 to Mike.
A smooth parting
To no surprise, Mike kept the Mike's Express Carwash name, while Bill's locations were rebranded as Crew. Bill's locations kept the former company's familiar red, orange, black and yellow color scheme. Locations in Indianapolis, Anderson, Lafayette, Terre Haute and Kokomo changed to the Crew name, while car washes in South Bend; Fort Wayne; Evansville; Cincinnati; Dayton, Ohio; and Florence, Kentucky stayed with Mike's.
Mike set up headquarters in Cincinnati, while the Crew headquarters remains in Indianapolis.
"What sharp business doesn't look at succession?" Mike said. "We really wanted to be proactive. I give my dad and uncle credit. Back 30 years ago, they did this same thing. They brought in a key adviser out of Chicago and really worked through how they could get a win/win. And we had a great result."
That such a delicate financial maneuver could be carried out with a minimum of fuss is rare for any business—even in the somewhat insular car wash industry.
"I must say it's fairly unusual the way this has happened," said Stefan Budricks, editor of Auto Laundry News. "It's perhaps a unique situation. It was something they decided to do, and there was no reason for anything but an amicable separation."
Though Crew's and Mike's relative handful of locations would make them bit players in, say, the fast food industry, Budricks figures they are among the country's 50 largest operators in the highly fragmented car wash world.
But while most of the roughly 15,000 North American operators are small, their industry is huge. The continent's 80,000 car wash locations bring in $15 billion in revenue annually.
"They come in all shapes and sizes, but Mike's and Crew are two of the largest chains in the country," said Eric Wulf, CEO of the International Carwash Association.
"The professional car wash industry is dominated by multi-generational family businesses. As those businesses have grown, it is becoming increasingly common for family owners to look for structures that will sustain the inevitable generational transitions of ownership."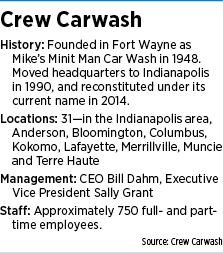 Continued growth
After Crew and Mike's underwent the business version of a cellular division, their next goal was to grow. Mike's for instance, opened five locations in 2017 and is shooting for two more this year. And Crew's store count has risen from the original 26 to 31, with the latest being a Muncie outpost that opened in February.
"Our big, hairy, audacious goal is that we'd like to be at 60 locations by 2025," said Grant.
For Crew, that means opening several locations every year, while continuing to refine the company's cleaning technology and customer experience.
"We test things at new locations, and if we decide it's a good decision, we go back to every single location and do the exact same thing," Grant said.
Recent additions include gates that open automatically to allow the next customer in line to approach the car wash.
The company also has created a special express lane for customers who purchase Unlimited Club memberships, which give them unlimited washes for a monthly fee.
Crew also is on the hunt for new markets.
"We have a gentleman who heads up our real estate and site selection, who's looking in different cities, different states," Grant said. "We have not identified one yet that's definite, but it's something that's obviously top of mind. The top priority is to try to find cities like Indianapolis."
She said all of this will be accomplished without stepping on the toes of the Mike's operation, led by the man she still refers to as Uncle Mike.
The two companies don't necessarily have certain states or areas they consider private preserves. However, they've agreed not to open locations so close to each other that they'd come into conflict.
Another item both companies agree on is the need to own pretty much everything.
"We own most of the real estate and all of the car washes," Grant said. "We have very few leases."
Uncle Mike holds the same view.
"We don't do any franchising," he said. "In my opinion, that's a whole other business. Our standards are so high, we'd like to just continue to have company-owned stores."
One area in which the companies diverge is in succession. Not necessarily in how it's done, but when.
While Bill is paving the way to hand the reins to Sally, Mike—whose eldest son has been with the company for two years—plans to remain in the saddle a long time.
"I'm 54, and I like what I'm doing," he said. "Really, it's fun going to work."•
Please enable JavaScript to view this content.