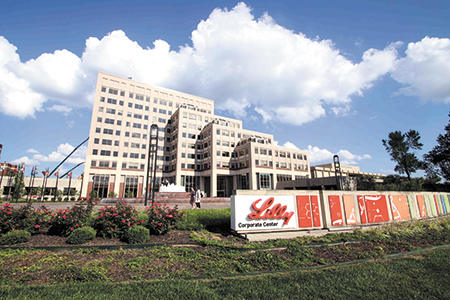 For more than 25 years, Eli Lilly and Co. researchers tried to find better treatments for the millions of Americans suffering from debilitating pain.
And year after year, the Indianapolis-based drugmaker had little to show for all the time and money spent testing more than a dozen compounds. The company scrapped some and made slow progress on others.
But now, Lilly is roaring into the pain market with a vengeance. In recent months, it has won federal approval to sell a drug called Emgality for two conditions: migraine pain and cluster headaches. The drug, under development for more than a decade, finally gives Lilly something to show, and the payoff could be rich.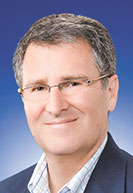 Pearlman
Emgality hit the market in September and rang up more than $20 million in sales through April 1. Analysts expect it to break $700 million in annual sales by 2022, according to data compiled by Bloomberg, with some forecasting it will surpass $1 billion in annual sales by 2024.
The drug carries a list price, before discounts, of $6,900 a year for both preventive migraine treatment and cluster headaches.
Lilly also has four other medicines in development to treat a variety of pain-related ailments, from severe osteoarthritis to chronic lower back pain. Lilly acquired some from other companies and is working in partnership with another large drugmaker on one.
It's a key moment for 143-year-old Lilly, better known for its portfolio of insulins, antidepressants and cancer drugs.
"Pain is definitely an area of opportunity," said Dr. Eric Pearlman, Lilly's senior medical director of neuroscience. "The public perception of Lilly is not as a company focused on pain."
'Significant contributor'
CEO David Ricks has been telling investors for more than a year that pain medications are the "next chapter of growth" for Lilly.
And some analysts are starting to believe. Emgality "could emerge as a significant contributor to long-term growth," Zacks Investment Research wrote in May.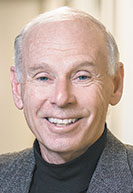 LaMattina
Cantor Fitzgerald analyst Louise Chen told clients in May that growth prospects for Lilly's pipeline "especially in pain, are underappreciated."
The opportunities are huge for Lilly and others trying to find new pain treatments, in part to give doctors additional alternatives to opioids, which can be highly effective but also highly addictive.
More than one-third of the world's population suffers from persistent or recurring pain. That includes pain associated with back injuries, migraine headaches, arthritis, diabetic neuropathy and cancer.
In the United States alone, chronic pain costs $100 billion a year in health care, compensation and lost wages, according to the National Academy of Sciences. Many current medicines provide only limited relief, have serious side effects and carry strict label warnings.
The global market for pain drugs is expected to soar as high as $88 billion by 2025, up from $59 billion in 2017, according to a report issued in January from Transparency Market Research, based in Albany, New York.
"The number of patients suffering from chronic pain is rising constantly," the report said. "This increased patient base affects worker productivity, negatively impacts the patients' financial and emotional state, and increases health care costs."
Bumpy road
For Lilly scientists, developing drugs in an unfamiliar area has been an ordeal filled with slow progress and numerous setbacks.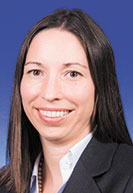 Driscoll
"This has been a therapeutic area that Lilly has been committed to for a long time," Pearlman said. "It just goes to show how, in drug development, how much time and effort it can take before we're successfully able to bring new treatments to patients."
Despite decades of intensive efforts across the industry, developing new pain medicines continues to present huge challenges. Researchers still are struggling to understand the fundamental biology of pain, although they have identified a number of underlying cellular and molecular processes.
In addition, pain sensitivity varies greatly. Many pain drugs fail to demonstrate they work in early clinical trials, or fail to set up clear end points, because pain can be hard to measure.
"I don't think there are really a lot of good targets to find totally new approaches to pain," said John LaMattina, senior partner at the Boston biotech firm PureTech Health and former head of Pfizer's research and development. "It's not like cancer, where there's a million different things you can be trying."
For every 100 pain drugs that go into clinical testing, only two eventually get federal approval, compared with 10 across all diseases, according to a 2018 report from the Biotechnology Innovation Organization, a trade group based in Washington, D.C.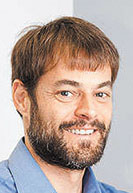 Patterson
As a result, drug researchers have come up with relatively few pain medicines in the past decade. The industrywide pain pipeline consists of 215 clinical-stage drug programs—just a fraction of the 2,617 experimental drugs being tested for cancer, the organization said.
For years, treating serious chronic pain was a fairly standard process.
"In the past, it was pretty easy," LaMattina said. "You came in, you were given a prescription for oxycodone, and you would go your merry way."
But in recent years, millions of Americans have become dependent on narcotic painkillers, giving rise to an epidemic of opioid addiction. From 1999 to 2017, almost 218,000 Americans died from overdoses related to prescription opioids, according to the Centers for Disease Control and Prevention. And that figure soared over the period; overdose deaths involving prescription opioids were five times higher in 2017 than in 1999.
Hunt for alternatives
In response, some drugmakers have pursued safer, non-addictive treatments. And the federal government has been pushing hard to cut the number of prescriptions, as well as the amounts dispensed, and has been streamlining regulatory approval of non-opioid pain drugs.
One big step was for the U.S. Food and Drug Administration last year to scrap long-standing guidelines requiring a large number of studies for new pain drugs. Instead, the FDA said it would review drugs that were tested on fewer people for specific uses, such as headache pain or back pain.
"We have great concern for the millions of Americans who live with chronic pain and for whom traditional treatment options have been exhausted," Dr. Scott Gottlieb, then commissioner of the FDA, said in August.
A year ago, the FDA approved Amgen Inc.'s Aimovig, a migraine treatment. Four months later, it approved Teva Pharmaceutical Industries Ltd.'s Ajovy, another treatment for migraines.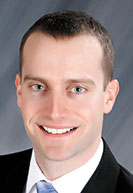 Kihlken
A few weeks after that, Eli Lilly and Co. received clearance for Emgality, the third new drug for migraine pain. Emgality is a self-administered injectable, non-opioid drug.
All three drugs are part of a class called CGRP inhibitors, which are antibodies that bind to a chemical involved in pain transmission. Migraine headaches are very common, with 39 million people in the United States, most of them women, suffering symptoms that can include vomiting and disturbed vision, according to the Migraine Research Foundation. CGRP inhibitors are the first drugs specifically approved for prevention of migraines.
For Lilly, becoming the third drugmaker to launch a CGRP inhibitor for migraine pain was not a huge cause for celebration, because it meant two competitors got a head start in marketing their products.
But Lilly got a jump on its rivals this month, when the FDA approved Emgality for a second use: episodic cluster headaches, which are intense, recurring headaches that might strike several times a day, generally lasting 15 minutes to three hours. They are often accompanied by bloodshot eyes, excessive tearing, nasal congestion and facial sweating. More than 250,000 Americans live with the ailment.
"It feels like someone is stabbing you in the eye with an ice pick," said Libby Driscoll, vice president of Lilly's neurosciences business unit. "Other people describe it as pulling out your eyeball."
Lilly wasted no time playing up the news. In a June 4 press release, the company said it had the "first and only medication" for a treatment of episodic cluster headaches that reduces the frequency of attacks.
'What else do you have?'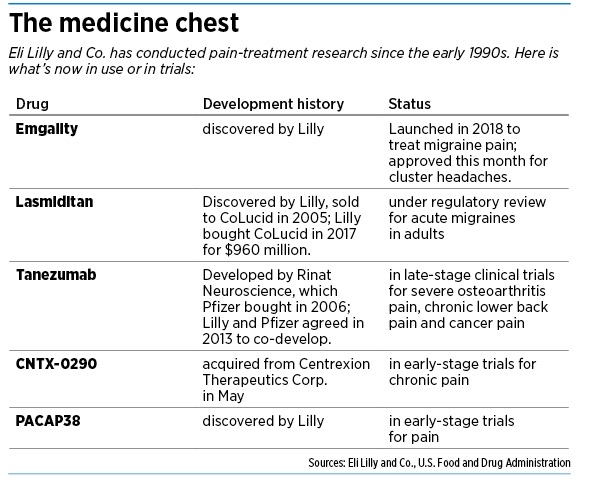 Many doctors say they would welcome new options for treating pain. Dr. Kurt Patterson, a family physician with Indiana University Health who practices downtown, said he sees patients almost every day suffering from headaches, back pain, nerve pain and work-related injuries.
At his disposal are traditional treatments that span a wide range, from aspirin and Tylenol to prescription medications, such as Celebrex (a pain drug for arthritis) and Lyrica (for nerve pain).
But some of those pain meds don't work on certain patients, or have troubling side effects such as drowsiness, dizziness or heart problems.
"And then we get stuck. We start running out of options," Patterson said. "There are muscle relaxers, which help a little. We can use medications for sleep, which help a little. And then we refer people to physical therapy, or to pain clinics for injections."
He added: "When all of that fails, the patients look at us and say, 'What else do you have?'"
At that point, he has to decide whether to turn to opioid pain treatments, which he would rather avoid. He said he is encouraged to hear of possible alternatives on the way.
"Anything we could add, or might give us more effective pain control without risk, we would love to see," he said.
Dr. John T. Kihlken, a pain-management specialist at Franciscan Health, said he thinks frequently about which medications can help treat pain for certain conditions, with the lowest risk of addictions or side effects.
"Opioids were very much the standard of care for a long time," he said. "Obviously, in the past few years, that has shifted greatly, to where almost no one is using opioids. So definitely there is a need for more non-opioid medications that can help with chronic pain."•
Please enable JavaScript to view this content.