Crews are working this fall to spiff up the grounds at the Basile Opera Center in the Meridian-Kessler neighborhood, where a carillon tower is being rehabilitated, landscaping will be overhauled, and the north side of the building is being remade into a main entrance.
The work—although largely cosmetic—is the latest move in a rebirth of sorts for the Indianapolis Opera, which in August completed its purchase of the center, a former church at 4011 N. Pennsylvania St. it has been leasing for 10 years.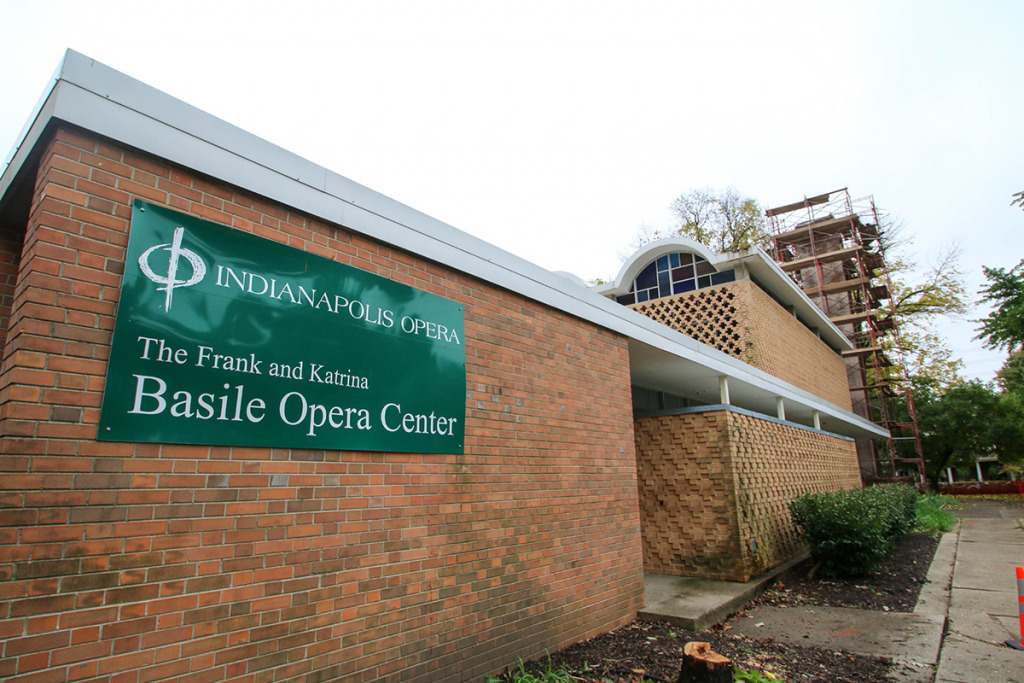 Despite the facility improvements, the 46-year-old company has no plans to use the building for public performances. Instead, the Indianapolis Opera essentially is going on the road, with plans to stage this season at four venues in different areas of central Indiana. Its Sept. 11 season opener, a concert called "Opera in the Park," was at MacAllister Amphitheater in Garfield Park. The three remaining venues are the Tarkington at Carmel's Center for the Performing Arts, the Tobias Theater at Newfields, and the Bicentennial Pavilion at the Indianapolis Zoo.
This weekend, Indianapolis Opera will present its first full-scale indoor production since before the pandemic, when Mozart's "Don Giovanni" plays at the Tarkington.
The Basile center, meanwhile, will still play a pivotal role in the opera's future, hitting its stride as home base and rehearsal space for the company—and as a community arts hub.
The building, which opened in 1960 as the Holy Trinity Greek Orthodox Church, features two large rehearsal spaces that are used by the opera, Indianapolis Symphonic Choir, Indianapolis Men's Choir and Indianapolis Movement Arts Collaborative. The Basile also is home to the Indiana Music Education Association and The Angela Brown Vocal Studio.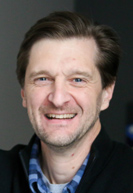 David Craig Starkey, general director of Indianapolis Opera, said the not-for-profit and its board have embraced a "21st century business model" after the company faltered financially in 2010 and then flirted with closure when additional money woes wiped out the entire 2014-2015 season.
"That was an old 20th century business model in the arts, where you dream up your product and you get the money to do it," Starkey said. "That's how everybody did it. And that model failed here. We've implemented an 'artistic business' model. Your product and your business have to be in the same conversation.
"The relevancy of what you do artistically has to be more personal. It cannot be plastered up on a billboard and just admired. By doing that, it becomes more and more niche-oriented."
If there's validity to opera's reputation as an art form that caters to a small segment of the population focused on upper-class niceties, the stereotype unfolded at Indianapolis Opera's former performance spot. Audiences dwindled at Clowes Memorial Hall, a 2,100-capacity venue on the campus of Butler University. Facing a $400,000 budget gap, the opera scrapped a 2010 production of "The Mikado" at Clowes.
One year earlier, Indianapolis Opera became the primary tenant at the former church after Angie's List co-founder Bill Oesterle, who lives nearby, purchased the building and adjacent parking lot.
Although the opera initially staged small-scale productions that might be termed "chamber" events in the building's former gymnasium and fellowship hall, the attempts didn't build a new audience and didn't cater to the remaining loyalists who attended larger Clowes productions.
Executive Director John Pickett left Indianapolis Opera in 2013 following 16 years in that role, and Artistic Director Jim Caraher ended his 33-year tenure in April 2014.
Starkey described the canceled 2014-2015 season as "the company's embarrassing failure" and credits his predecessor, Kevin Patterson, for taking Indianapolis Opera into new venues and for trying to make the most of what Basile Opera Center could be.
Starkey, who grew up in Ohio and earned a master's from Indiana University, was hired as general director in December 2016. He said the mixed-use approach at Basile Opera Center has factored into the company's five-year streak of operating surpluses.
"I saw this building as an amazing asset, while some people looked at it as a burden," Starkey said.
For the record, Starkey doesn't view opera as stuffy or exclusionary. To the contrary, he said the modern audience for opera is "everybody"—especially during pandemic times.
"That sounds like a very egotistical statement, but it's based upon something I've experienced that I never thought I'd experience: how essential singing is," he said. "We never had it taken away, and it was last year."
By the numbers
Starkey said buying Basile Opera Center is part of a $4 million project to support the building's long-term sustainability.
The group paid $1.5 million for the building and is spending $1 million on renovations. It's also planning a $1.5 million endowment to help defer future operational costs—and is trying to raise $1 million in the next 20 months to fully fund it.
Oesterle, the seller of the Basile, supplied $500,000 as an in-kind gift. Lilly Endowment Inc. provided a grant of $1.5 million and the Allen Whitehill Clowes Charitable Foundation Inc. provided a $500,000 grant. A $75,000 grant from the Nicholas H. Noyes Jr. Memorial Foundation and a $50,000 grant from the Pauline K. Stein Fund at the Indianapolis Foundation helped Indianapolis Opera reach its current level of fundraising.
Starkey said the city's top philanthropic entities provide the highest percentage of the opera's income. The revenue target for ticket sales is 30%, but the present figure is 20%. Starkey said Basile center rentals by fellow arts groups account for 10% of revenue.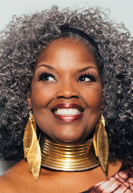 Angela Brown, the internationally acclaimed soprano who grew up in Indianapolis, said she's happy to have her studio in the building.
"You get people in there who won't necessarily be opera aficionados, but they'll come and find out that the center is this great arts hub," Brown said. "They'll learn more about opera, they'll learn more about dance, and they'll learn more about orchestral music."
And Starkey said the center is helping other groups thrive as well. The Indianapolis Chamber Orchestra rehearsed at Basile Opera Center before making its September debut at Taggart Memorial Amphitheater in Riverside Park, for example.
"However we can become some part of the equation, it's team-building," Starkey said.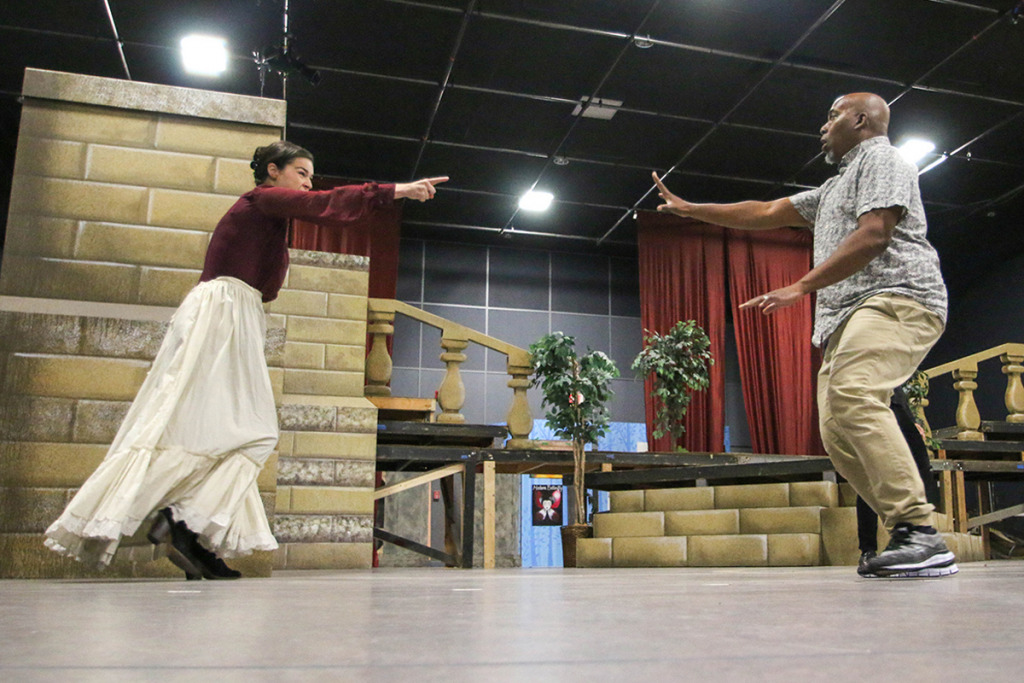 Defining modern opera
The opera's 2022 operating budget is $1.1 million, a lean figure when compared to 2010's $2.65 million operating budget.
The Sept. 11 "Opera in the Park" concert was a free show featuring performances by Brown, tenor Gansom Salmon and pianist Joshua A. Thompson.
Starkey said 1,000 people registered for complimentary tickets and 700 showed up. About 500 new households have interacted with the opera during the past two years, he added.
"They are coming to different things and participating with us," Starkey said. "We haven't seen that growth in years."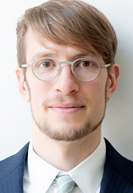 Dan Cooperman, chief advancement officer for New York-based opera advocacy organization Opera America, said the pandemic nudged companies across the country to present filmed operas, serialized video operas, pop-up operas, drive-in operas and operas in tents.
"An incredible array of creativity took place," Cooperman said. "While there might have been a moment of anxiety at the beginning of the pandemic, we really saw opera companies rise to the occasion and build new audiences."
In March 2020, the Indianapolis Opera shared a video of a rehearsal of "Don Giovanni," the opera it will present in person this weekend. Livestream performances followed, and free outdoor sessions billed as "Sundays at the Basile" brought singing to the Meridian-Kessler neighborhood.
Cooperman said Indianapolis Opera's schedule of four performances at four different venues follows a multiple-site model established by companies such as Boston Lyric Opera and New York's On Site Opera.
Brown refers to the strategy as "going grassroots."
"We have to build up our audiences," said Brown, who made her onstage opera debut as a member of the chorus when Indianapolis Opera presented "Aida" at Clowes in 1984. "If we only have one spot that seems daunting to the whole of the community and only a small fraction of the community is going there, what's the point?"
And what's less daunting than the Indianapolis Zoo, which won't be the first zoo to host an opera performance. Cincinnati Opera staged productions at the Cincinnati Zoo from 1920 into the early 1970s, and Cooperman said he's heard stories of lions roaring and elephants trumpeting in response to the opera's singers.
Indianapolis Opera will present "Carousel" April 29 to May 1 at the zoo in White River State Park.
"I've been to the Indianapolis Zoo," Cooperman said. "I think very fondly of it, and I hope the cheetahs will come running."•
Please enable JavaScript to view this content.