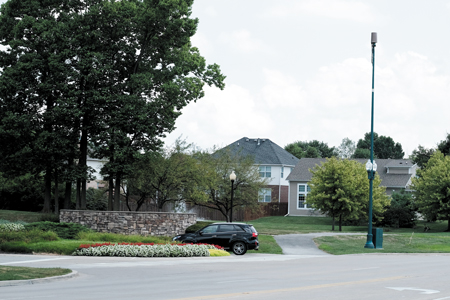 The next generation of wireless internet is transformational, providing super-fast internet service, longer battery lives and a wealth of new capabilities. But it comes at what some view as an aesthetic cost.
As telecommunication providers begin rolling out 5G in Indianapolis and its suburbs, government officials are mulling how to regulate the installation of the small cell towers needed to power it in their neighborhoods.
Already, providers across the country are facing resistance in installing the equipment, which can be attached to existing utility poles. Many neighborhood groups consider the additions ugly.
5G will rely on many nodes of small antennas rather than the far fewer and much larger cellphone towers of past wireless generations. It also heavily relies on underground fiber to fortify the network.
In Virginia Beach, Virginia, tourism advocates have recently expressed concerns that the installation of 5G towers that look like mini rockets will damage the aesthetics of the tourist boardwalk, according to The Virginian-Pilot.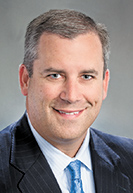 And in San Francisco, the issue has gone to the California Supreme Court, which recently ruled the city can reject the installation of 5G equipment based on aesthetic value alone. In court, the city's attorney argued the equipment could diminish the city's beauty and ultimately hurt the tourist destination, according to CityLab. And in the northern part of the city, neighbors balked as poles began going up.
Two years ago, AT&T began working with the city of Indianapolis to ensure the provider's network and infrastructure were ready to support 5G and gave parts of the city a taste of the technology.
Last August, AT&T announced Indianapolis would be the seventh city where it would launch mobile 5G service. That same month, Verizon Wireless announced Indianapolis would be the fourth city where it would roll out 5G home internet service.
Verizon launched its 5G home service in areas of Indianapolis Oct. 1. The company has not created a coverage map to show where 5G home is available and didn't respond to questions from IBJ about which areas of the city are currently covered.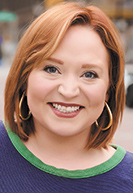 AT&T launched 5G mobile service in parts of Indianapolis on Dec. 28. It also did not respond to questions from IBJ about where its mobile service is available here.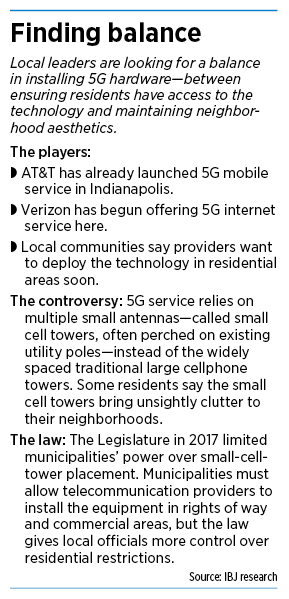 And this week, Verizon announced it has launched 5G mobile service in more than a dozen neighborhoods. Many are downtown, although Castleton also is on the list.
Building spree
Since AT&T and Verizon announced their ambitious local rollout plans last August, cities and towns surrounding Indianapolis have begun preparing for the technology to enter their communities.
Matt Greller, executive director of AIM (formerly the Indiana Association of Cities and Towns), said the installation of 5G equipment is a significant concern that state and local officials have been discussing for years.
Two years ago, lawmakers limited municipalities' ability to stifle the infrastructure needed for 5G service, essentially enabling providers to erect the small cell towers in public rights of way and commercial corridors.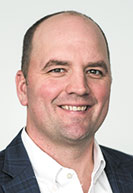 AIM drafted a standard agreement for communities to use as guidance as providers approach them about installing the equipment on public utility poles.
Last September, the Federal Communications Commission issued an order that limits how much local governments can charge providers for application fees and pushes for quick permit approval, to help facilitate 5G deployment.
"On one hand, it's really exciting that the technology is coming to places around the state," AIM's Greller said. "The other is that cities and towns want to keep the aesthetic value of their community intact."
In Indianapolis, which is ahead of the suburbs in 5G deployment, the Department of Public Works has worked with telecommunication providers to locate 5G infrastructure on existing towers when possible, city spokesperson Taylor Schaffer said in an email.
As a result, many are perched on streetlights, traffic lights and buildings.
Schaffer said most of the neighborhood groups' concerns have focused on installation of the underground optic cables the technology requires.
The process requires companies to bore into sidewalks and nearby rights of way.
"This can be inconvenient for residents and property owners who are concerned about the construction adjacent to their yards, as well as the need for timely restoration of sidewalks," she said.
However, Cathy Burton, president of the Marion County Alliance of Neighborhood Association, said she hasn't heard complaints about the boring, but has about the cell towers.

Workers have installed more than 1,000 antennas—called small cells—in the Indianapolis area in the last few years, according to the Federal Communications Commission.
In Fishers, 70 small cells have been installed, Mayor Scott Fadness said. Most are in commercial areas and along busy thoroughfares (like East 116th Street, where they're easy to spot because they're slightly taller than the streetlights and have a box attached), with only two or three being installed in neighborhoods, he said.
The city in May approved an agreement with AT&T to install the towers on existing utility poles throughout downtown and began discussing how to handle residential areas.
Balancing act
One concern communities face is that providers don't have long-term plans for deploying 5G, Fadness said. They can't provide communities with a map of all the places throughout the city where they would need to install the towers.
Fadness said he wants to institute a process that gives neighborhoods the opportunity to express their concerns while also weighing the benefit to the entire community.
City attorney "Chris [Greisl] and I have spent a lot of time thinking about this because we know people are going to want this technology," he said.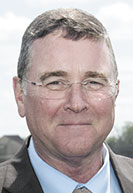 "More than likely, it's going to become an even bigger part of their daily lives. That being said, there's this push between people needing it for their daily lives but not wanting to see the infrastructure outside their window."
Among requirements Fishers is mulling is installing the equipment in common areas or near entrances to neighborhoods, where they would be the least disruptive. The city is also asking companies to design equipment that matches utilities already in place.
Greller said the big players in Indiana—AT&T and Verizon—seem willing to work with Indiana communities to address aesthetic concerns.
In Greenwood, for example, Verizon has offered to pay to install new streetlights with the small cells attached to them, Mayor Mark Myers said.
The city spends about $300,000 annually on lights, so the deal could benefit the city, he said. Plus, in many neighborhoods, the utilities are underground, so installing streetlights with the 5G equipment might be less intrusive.
And in Fishers, AT&T has installed the small cell towers on existing streetlights, painting the poles the green that matches much of the city's infrastructure.
In a statement to IBJ, Verizon Public Relations Manager David Weissmann said new small cells and fiber are key to improving the current 4G network and laying the groundwork for 5G deployment. The company works closely with local and state officials when installing infrastructure, he said.
"We appreciate the cooperation we have experienced from many communities in Indiana and look forward to continuing to invest in our network there," he said in written comments.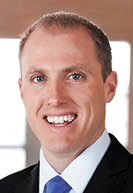 AT&T did not answer questions about whether the company has encountered any pushback in deploying its 5G infrastructure in the suburbs.
Varied approaches
Jeremy Kashman, Carmel's city engineer, said the city began receiving inquiries about small cells five years ago as providers looked to improve their 4G networks.
Kashman said the city over the years has tried to balance providing residents the technology they need with maintaining the city's look and feel.
"We know the infrastructure has to be there, but we want it to look good—we want it to fit in with the rest of what we're doing for quality of life and place making," he said.
One carrier has talked about needing to install a small cell every 1,500 feet or so, he said, which could lead to 5G equipment taking over rights of way.
"Even within one block, there are multiple different technologies and multiple looks. If you let that go too far, it can destroy any kind of momentum you as a city have in creating a quality of place," he said.
Lots of network-support fiber also needs to be installed, so Carmel is already working to ensure providers aren't installing the cable where future road projects, like roundabouts, are planned.
Workers currently are installing modified light poles that include the 5G antennas along 96th Street near Spring Mill and Michigan roads as a result of the city's working with the provider. The city is finalizing agreements that will lead to more deployment, Kashman said.
In Greenwood, where Duke Energy owns many streetlights, the utility company has said it's willing to allow Verizon, AT&T or other providers to install the equipment on its existing infrastructure to avoid having to put up new poles, Mayor Myers said.
Ultimately, the city wants to ensure whatever gets installed in neighborhoods is something the neighbors can live with, he said.
"As they go adding poles, we want to make this something the citizens are going to appreciate and actually enjoy versus a big, ugly, wooden pole stuck up in their yard with stuff hanging off of it," he said.
"It's very important we try to cooperate with neighbors and try to find something that will blend in with every neighborhood."•
Please enable JavaScript to view this content.