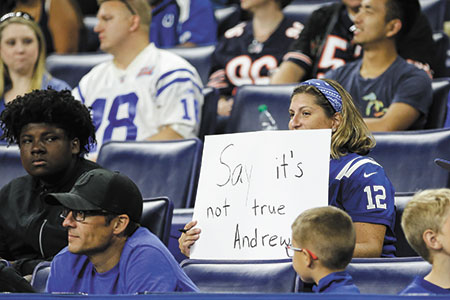 The boos that rained down on Andrew Luck—and possibly the entire Indianapolis Colts organization after the Aug. 24 preseason home game—signal a torrent of likely troubles for a team that started this season with Super Bowl aspirations.
Now that the smoke has cleared on Luck's emotional surprise retirement announcement, Colts bosses must conquer a long list of operational, sales and marketing challenges to avoid erosion of the team's fan base, sponsor support and revenue.
"The only question about Andrew Luck's retirement is, 'Is it going to hurt? Or is it going to really hurt?'" said Ken Ungar, founder and president of locally based sports marketing firm Charge. "There's a surprising amount of negativity among the fans. I think they feel betrayed. The timing of this makes a tough situation tougher."
And while some fans seemed initially to feel betrayed by Luck, resentment is shifting toward team owner Jim Irsay and management.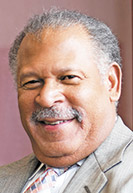 "Colts fans are in shock, and they feel they have been sold down the river," said Milt Thompson, longtime president of local sports marketing agency Grand Slam Cos. "I think some are mad at Andrew and certainly some are mad at the team for what they perceive as mismanagement of this situation."
There is some good news for the Colts. First, thanks to General Manager Chris Ballard's personnel strategy, the team has plenty of room under its salary cap to make player moves. More on that later.
Second, no matter what happens, the team—thanks to a healthy national television contract—will make lots of money this year and for the foreseeable future. In 2018, the 32 NFL teams equally shared more than $8.1 billion in TV revenue, meaning each team got $255 million. Due to long-term NFL TV contracts and the escalating value of the league's rights-fee deals, those numbers are projected to increase going forward.
But Colts officials have many fires to douse.
Ticket sales, a major local revenue generator for NFL teams, will be a key barometer to watch. According to team officials, 80% of Colts tickets are sold through season-ticket packages, which will help mute the impact.
Still, this year's season-ticket sales are more than 10 percentage points lower than during the halcyon days when Peyton Manning was quarterback. The Colts must sell about 13,500 single tickets each game to sell out 67,000-seat Lucas Oil Stadium.
Some single-game tickets are already sold, but with an estimated $5 million-plus in ticket inventory still left, the potential loss is considerable.
The team saw average attendance slip 6.7% last year, to 59,200, for its eight home games. If the Colts come out of the gate looking shaky this year, it could be a long season for the ticket-sales staff. And longer still if the team doesn't get a post-Luck plan in place fast. The away team gets a cut of ticket revenue, but another 6% to 7% attendance drop would still mean a seven-figure loss for the Colts.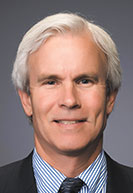 Colts Chief Operating Officer Pete Ward said fans have reacted to Luck's retirement with "a lot of sadness, but in terms of support, the feedback from our fans has been overwhelmingly positive." Ward said sponsors, too, have been supportive.
First hit
But sports marketers aren't confident that support will hold if losses mount.
The most immediate financial impact will be felt in jersey and merchandise sales, where Luck gear is by far the most popular.
But that revenue loss won't be more than a low-six-figure amount. That's because NFL wholesale merchandise revenue goes into a pot; some goes to the NFL Players' Association and the rest is divided equally among all teams. A separate arrangement gives the Colts a cut of the selling price above wholesale on merchandise sold in team-owned stores like the one inside Lucas Oil Stadium.
Even though merchandise revenue is relatively small, the sales decline would still hurt.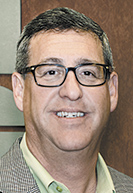 "Jersey sales is the biggest brand recognition tool a team has," said Dave Moroknek, CEO of MainGate, a locally based manufacturer and marketer of licensed sports and event merchandise that has done work for the Colts and NFL. "That's why there's such a huge importance to it relative to the money it brings in."
The Colts will no doubt have to make marketing adjustments. The first step is to figure out what to do with the massive Luck banner hanging on Lucas Oil Stadium. Sports marketers think it should come down before the regular-season opener, but even that is a balancing act.
"They will want to portray a sense of moving forward and honoring the players on the roster, but they might not want to do it too quickly or it could seem like they're mad at Andrew Luck," said Patrick Rishe, director of Olin's Sports Business Program for Washington University in St. Louis, and founder and president of sports consulting firm Sportsimpacts.
Ward said a "thank you" message to Luck will go up on his banner "very shortly and we will follow past practice of replacing the mural—at some point—as we have when a player departs the team."
Team focus
Thompson said the Colts will likely move toward a team-centric marketing campaign.
"They'll promote the horseshoe and not Andrew," he said.
Though Luck has never been the marketing dynamo off the field that predecessor Peyton Manning was, he has undoubted appeal. "He's smart, humble and workmanlike, and that goes a long way with fans," Thompson said. "And of course, he was successful on the field."
And his star was on the rise in the wake of last season's successful comeback. He was one of three starting NFL quarterbacks tabbed to be featured in DirecTV's ad campaign this season. It's not clear what will happen to that campaign now. And last spring, Luck's performance in a national TV commercial for BodyArmor sports drink with all-star Major League Baseball player Mike Trout—where the two competed in a dance competition—was well received.
The biggest marketing dilemma for the Colts is dealing with a fan base that hasn't known anything other than having a premier quarterback dating back to 1998—the year Manning was drafted No. 1 out of the University of Tennessee.
"For the last 21 years, Colts fans have had a quarterback that they think is either the greatest quarterback in the league or someone who could one day be the greatest," Thompson said. "That's a generation of fans who have never known anything other than having a top-flight quarterback under center."
That means this could be the beginning of a tough era for Colts fans. And managers might need to start by rebuilding trust, given that they portrayed so much certainty about Luck's prospects leading up to this season.
Ballard recently said to reporters, before Luck's retirement, "This isn't 2017," a reference to the season in which what appeared to be a minor injury turned into a year on the bench.
And Irsay said during a recent radio interview: "He's doing very well. Very excited. He's a married man, baby on the way. And he couldn't be more excited for the season."
Colts fans might eventually excuse Ballard and Irsay. But for a team that has been criticized repeatedly for misleading fans about injured players, these could be crippling misstatements.
"I think Colts fans will be patient for a time and to the extent they can see there's a plan to go forward in place," Thompson said. "But winning is the biggest factor in a small market. Small markets just don't have the [hardcore fan] numbers to support a loser like they do in big markets like New York or Chicago."
IBJ.COM EXTRA
Learn more about Colts QB Jacoby Brissett in Mike Lopresti's column.
Bad timing
For now, the Colts find themselves fighting a war on two fronts. In addition to making sure they have a good marketing plan, they also have to deal with the football side of the problem—which will eventually affect the marketing and revenue side.
"If the Colts can manage to pull off a winning season this year, that will mitigate a lot of damage with the team's fan base and sponsor appeal," Thompson said.
But if the Colts fumble their way through, that could spell trouble this offseason, sports marketers said.
Ballard has built an NFL roster that includes a strong offensive line and a capable defense. With a quarterback like Luck, that could have meant a run through the playoffs. Even without him, that talent could win several games. But an unproven quarterback like Luck's backup—Jacoby Brissett—might not be good enough to lead the team to a winning season.
As a result, some NFL pundits fear the Colts could get stuck in a purgatory of mediocrity—not good enough to be competitive in or even make the playoffs, but not bad enough to get a draft pick high enough to select a franchise quarterback coming out of college.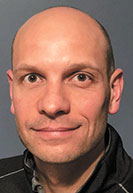 The team is facing a dizzying number of roster decisions. Should management go after a quarterback now? A veteran with an expiring contract might be available. Aging New York Giants quarterback Eli Manning might be available for a trade, said Mike Ginnitti, managing editor of Spotrac, an online publication that covers sports contracts, salaries, bonuses and other player transactions.
"The timing of Luck's retirement decision is really bad. I've heard Luck has been considering retirement since March. If the decision would have been made then, the Colts would have had a lot more options in terms of acquiring a quarterback in free agency," Ginnitti said. "Now, their options for this year are really limited."
The long-term future is even more complicated.
The team could try to package up some top players to get a top 2020 draft pick.
Even if the Colts manage that, only two college quarterbacks—Alabama's Tua Tagovailoa and Oregon's Justin Herbert—are projected at this point to be top 10 NFL draft selections. Georgia's Jake Fromm is the only other QB projected to go in the top 15 of the draft.
And even a top draft pick is no guarantee the Colts will get a talent anywhere near Luck. Teams like the Cleveland Browns and Jacksonville Jaguars have been trying for years to draft a franchise quarterback.
Money to spend
The good news is, Ballard has been a master at managing the Colts player payroll and the league's salary cap system.
Those fearing Luck's retirement—and nearly $25 million bonus the Colts could have reclaimed but didn't—could wreck the team's salary cap situation and hurt its ability to sign free agents, need not worry.
"The Colts are way under the salary cap," Ginnitti said. "So they should have plenty of money to go after a quarterback this off-season if they choose to do so."
The salary cap is the maximum amount a team can spend on player salaries as negotiated in the collective bargaining agreement between team owners and the players' union. This season's salary cap is $188.1 million. Since the cap is determined by overall league revenue, it essentially increases every year.
Luck's bonus will be prorated against the salary cap—with $18.4 million counting against the cap this year and $6.4 million next year—even though he's not playing.
"Don't get me wrong, having $24.8 million of dead cap hit for a player not on the roster over two seasons is a big deal. It's a really big deal. But Ballard's management of [the player payroll] really helps limit the damage," Ginnitti said.
In at least one way, Luck's retirement is good for the Colts. If he had stayed on the roster, but gone on injured-reserve status, he would have cost the team $27.5 million against the salary cap.
And the rules actually allow that $9.1 million savings to be rolled into next year, adding to the team's 2020 cap amount.
The Colts have a league-leading $55 million-plus in cap space this season. So if team officials can find a free-agent quarterback worth signing, they can afford it. Or, if they can find a team willing to trade a good quarterback, they can also afford to take on a big contract.
If the Colts roll the dice this season with Brissett, who had been the No. 2 QB behind Luck, the team will again have far more cap space than any other team next year, potentially about $80 million. In addition to Ballard's stingy cap management, the league's massive TV deal and other revenue gains continue to push the cap up $8 million to $12 million annually.
Blow up the roster?
What to do with that cap space is tricky business.
The likes of Eli Manning, New Orleans' Drew Brees and Teddy Bridgewater, San Diego's Philip Rivers, Tampa Bay's Jameis Winston, Tennessee's Marcus Mariota and Ryan Tannehill could all be available after this season. Of course, some of those are unlikely to change teams, but Bridgewater, Winston and Mariota almost certainly would consider overtures from the Colts—especially if the team keeps its roster intact.
More than a few football pundits also think Luck might return after a year or two off. And Ginnitti said the Colts have structured Luck's retirement in a way that would make that relatively easy.
"The team didn't take back his [signing and roster] bonus money, as a way to keep the door open," Ginnitti said. "It would be an easy process to get him back in a Colts uniform. It's important to remember, the Colts are not releasing him. He's on the reserved retired list."
But many football pundits think waiting around for that hope is unwise.
With Luck's retirement, the Colts are faced with an option that would have before been unthinkable. Ginnitti said they need to consider "blowing this team up."
The Colts benefit from having a number of young players. Players' first contracts out of college—as negotiated by the league's collective bargaining agreement—are the cheapest. For instance, Quenton Nelson is one of the best offensive linemen in the league, but because he's only beginning his second year, the Colts will pay him less than $1 million this season. Once successful players get to their fifth or sixth season, their pay goes up dramatically.
Colts players that will need to be signed to new contracts after this season include offensive lineman Anthony Costanzo, center Ryan Kelly, receiver T.Y. Hilton, outside linebacker Darius Leonard and Brissett, who is due to make a paltry—by NFL quarterback standards—$2 million this year. The Colts will be faced with more of the same after the 2020 season.
Some teams stuck in the middle of the NFL pack decide to let high-priced veterans go in order to rebuild with younger, cheaper talent in the draft. While that usually leads to a couple of losing seasons—and possibly even a trip to the league cellar—the result is a handful of high picks—one of which could be used to draft the next franchise quarterback.
"The day of reckoning is coming for the Colts," Ginnitti said. "Starting this offseason, they'll have to decide to sign guys to [expensive] contract extensions or blow it up and start all over. It could be a real painful decision for the team, the fans—for everyone"•
Please enable JavaScript to view this content.