The COVID-19 pandemic has slowed some businesses to a crawl for more than a year, including restaurants, airlines and theaters, which idled their workforces and saw revenue plummet.
But Indianapolis-based Beckman Coulter Life Sciences has been running at top speed trying to keep up with orders for its precision instruments that are used in vaccine development and production.
The company, with headquarters and a massive factory on the northwest side, has hired about 100 people in the past year, bringing its workforce to about 550. And it's looking to hire another 100 people this year.
It's a momentous time for Beckman Coulter, which is adding employees and rolling out new products to help researchers develop medicines, vaccines and other treatments.
While big vaccine manufacturers, such as Pfizer, Moderna, Johnson & Johnson and AstraZeneca have been grabbing the spotlight in recent months to help immunize the world against COVID-19, Beckman Coulter likes to think of itself as a supporting actor that helps those leading players succeed.
The company's factory near the intersection of Zionsville Road and West 76th Street runs 24 hours a day, seven days a week, churning out precision laboratory instruments, such as centrifuges, cell counters, liquid particle counters and particle characterization instruments.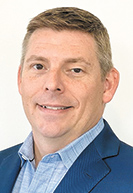 Those instruments are in high demand from pharmaceutical companies, biotechs, and university and government labs, which use them to do the heavy lifting of medical research.
"In some ways, we are the picks and shovels for people trying to bring life-saving therapeutics to market," said Michael Musgnug, vice president and Indianapolis site leader.
But those "picks and shovels" do more than dig and scoop. One Beckman Coulter instrument sniffs the air in a cleanroom and determines whether it is truly clean. Another instrument analyzes vaccines to make sure there is no foreign matter in them that could harm a patient. Yet another measures living cells used in vaccines to help customers see if they are thriving.
The company's Indianapolis factory and nearby headquarters span a total of 300,000 square feet, or more than six football fields, and officials are looking for more space.
One move in the works: telling a manufacturing tenant to move out and free up a large section of factory space.
Company officials say Beckman Coulter launches about one new product per quarter that has been developed and manufactured in Indianapolis.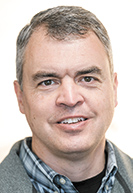 The products range in size from small tabletop units about the size of a desktop computer to some nearly as large as a pickup truck. What they have in common is helping researchers study complex biological problems, including causes of disease and potential new therapies.
"Most of what we're making here in Indianapolis is tied back to supporting COVID, either in research or testing, one way or the other," said Marty Demmings, vice president of operations and supply chain management.
Despite its growing workforce and key role in helping fight the pandemic, Beckman Coulter is hardly a household name around Indianapolis. The company makes no consumer products and does little marketing to the general public. It normally issues press releases only to announce a new product launch or an acquisition.
"I think we do tend to fly below the radar," Musgnug said. "We're hoping to change that a little bit. We're proud of what we're doing here. But we joke that we're Indianapolis' best kept secret."
But to the life sciences industry in Indiana, Beckman Coulter is a familiar name, a company known for helping medical researchers in dozens of countries.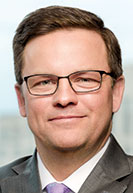 "They've been an important part of Indiana's life sciences community for over a decade, and the work they're doing in Indianapolis helps researchers, health care professionals and patients all over the world," said Brian Stemme, senior vice president at BioCrossroads, an Indianapolis-based group that promotes and invests in the state's life-sciences sector.
But the company's customers go far beyond vaccine makers. It makes particle characterization instruments, a broad array of tabletop machines that can be used to test the purity of everything from baby food to craft beer.
And some customers are using Beckman Coulter instruments to develop a "meatless meat" through bacteria and a synthetic cosmetic ingredient that is saving sharks from large-scale harvesting for their squalene, a natural fat that protects their skin.
Deep roots

Beckman Coulter has had a presence in Indianapolis since acquiring a locally based high-tech start-up in 1996. But it traces its roots back nearly a century.
The company was founded in 1935 by Arnold Beckman, a professor at California Institute of Technology, who was trying to commercialize a new pH meter to measure the acidity of lemon juice.
He started the operation in the rear of a garage in Pasadena, California, and sales quickly took off. Over the next 25 years, the company introduced other products, including an electrical voltage divider and an instrument to measure ultraviolet light.
The company continued to grow with a series of product launches and acquisitions over the decades.
In 1997, it acquired Coulter Corp., founded by Wallace and Joseph Coulter, and changed its named the following year to Beckman Coulter.
The Indianapolis operation surged in 2007 when Beckman Coulter closed a 220-employee centrifuge development and manufacturing facility in Palo Alto, California, and moved operations here.
Two years later, it announced plans for 100 new jobs and said it would relocate its precision plastics injection molding operation here.
A major move for the company came in 2012, when it was acquired by conglomerate Danaher Corp., based in Washington, D.C.
Danaher divided Beckman Coulter into two operating companies: life sciences (based in Indianapolis) and diagnostics (based in Brea, California).
Today, the company is hiring across a wide array of functions, including research and development, customer support, manufacturing, human resources and product management.
"We are growing. We are innovating," Musgnug said. "We're launching a number of new products each quarter out of our Indianapolis factory, and that's what's causing us to be so busy and continue to expand our team."
Surging business
Musgnug said the company is not receiving any tax credits or training grants in conjunction with its workforce boom.
In the past year, demand has skyrocketed for one of its key product lines, highly automated equipment, often built on a large base, for quickly testing hundreds or thousands of liquid samples. The costly sophisticated machines are used at big-budget laboratories around the world.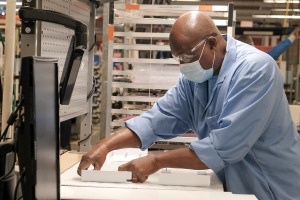 Before the COVID-19 pandemic hit, Beckman Coulter's Indianapolis factory was producing about 1-1/2 units a day. But by March of 2020, that soared to four units a day, a surge of about 300%.
And sales of plastic tips for slender laboratory tubes that measure small quantities of liquid have grown by as much as 400%. The company has recently invested millions of dollars' worth of equipment to churn out huge quantities of plastic tips.
Overall, the Indianapolis factory produces more than 40 kinds of machines and a countless array of parts, chemicals and supplies.
On a recent day, the factory was buzzing with activity. At one station, a worker used a laser to etch identification numbers on centrifuge equipment so that each rotor can be traced back to the factory.
At another station, a machinist used a lathe to whittle down raw blocks of aluminum and titanium into rotors for centrifuges, large machines that spin at tens of thousands of rotations a minute to separate various components of fluid, such as a blood plasma.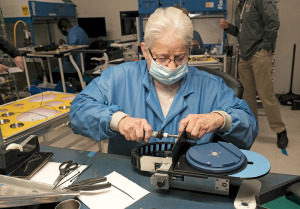 And at other stations, workers assembled automated lab-testing equipment, operated injection-molding machines and inspected incoming parts from suppliers.
Company officials declined to name customers, other than to say they include nearly all of the top 20 pharmaceutical companies in the world, including the makers of COVID-19 vaccines and many small biotech cell and gene therapy biotechs.
The company claims an annual turnover rate of below 5%, and it's not unusual to talk to a worker who has been with the company for 20 years.
"It's rare that we go a quarter without celebrating somebody who has been without us for 30-plus years," Musgnug said.
One of the senior workers in the plant is Ramona Ladd, who has worked for the company for 43 years, starting in Irvine, California. She moved to Indianapolis to take a job here 12 years ago and is now working with instruments that help researchers measure cell viability.
In her early days with the company, she would regularly run into Beckman, the company founder who stayed with the company until the 1960s and continued to stop in for visits until his death in 2004 at age 104.
"I had an opportunity to have lunch with him on many occasions," she said. "We were a family. … They say this is a company you stay at until people carry you out, and by that, I mean death."•
Please enable JavaScript to view this content.