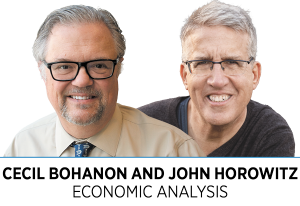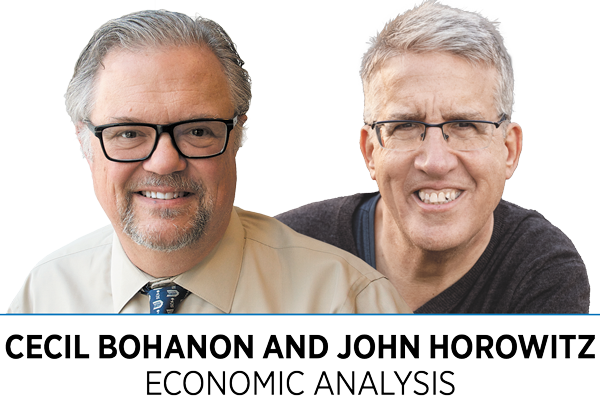 Recently Microsoft stopped supporting most versions of Internet Explorer and encouraged consumers to switch to its Edge browser. Wow! How the high-tech world changes.
We remember the late 1990s when the anti-trust authorities at the Justice Department were literally on Microsoft's case for bundling its early version of Explorer browser with its computers. Seems by giving away its Explorer browser for free and making it somewhat difficult to uninstall Explorer and replace it with other browsers, such as the then dominant Netscape, Microsoft was engaging in unfair and illegal competition.
In the late 1990s this may have appeared sensible. After all software doesn't wear out and whomever wins the initial battle for consumers will take the whole market for internet browsing forever, generating stagnation in browser development.
In one of Professor Horowitz's introductory microeconomics classes at the time, a student speculated that Microsoft Explorer "is like Willy Wonka's Everlasting Gobstopper" from Roald Dahl's 1964 classic book "Charlie and the Chocolate Factory."
In the book, Mr. Wonka proudly states that his "Everlasting Gobstoppers invention is entirely new" and that he invented them for "children who are given very little pocket money. They could suck on the candy, and it would never get any smaller."
An Oompa-Loompa had been sucking for nearly a year and the candy was still good as ever. Seems if Willy Wonka chose to market the Gobstopper this would unfairly destroy competition in the candy market.
But the prescient undergraduate went on to note that although a Gobstopper might be eternal, the tastes and preferences of consumers—even those with very little pocket money—are not.
Consumer tastes will change and evolve over time. Consumers crave innovation and will adopt new innovations accordingly. Correspondingly, alternatives to the original Gobstopper will inevitably emerge developed by new entrepreneurs, other competitors or even by Wonka himself. The monopoly/stagnation threat is an illusion.
And this is how it was worked out. A video at Visual Capitalist (see https://www.visualcapitalist.com/internet-browser-market-share) makes the point, as it illustrates the ever-changing dominance among web-browsers.
In 1996 Netscape had 82% of the market. By 2013, even while settling with the Justice Department, Internet Explorer had 95% of the market. But by 2019, Google Chrome garnered a 70% market share.
Hindsight makes apocalyptic fears of monster monopolies look pretty silly. We cannot foresee innovations we cannot foresee. Yet it appears we can rely on such innovation to undermine threats from concentrated monopoly power.•
Correction: The original version of this column incorrectly spelled the first name of Roald Dahl. We apologize for the error.
__________
Bohanon and Horowitz are professors of economics at Ball State University. Send comments to ibjedit@ibj.com.
Please enable JavaScript to view this content.