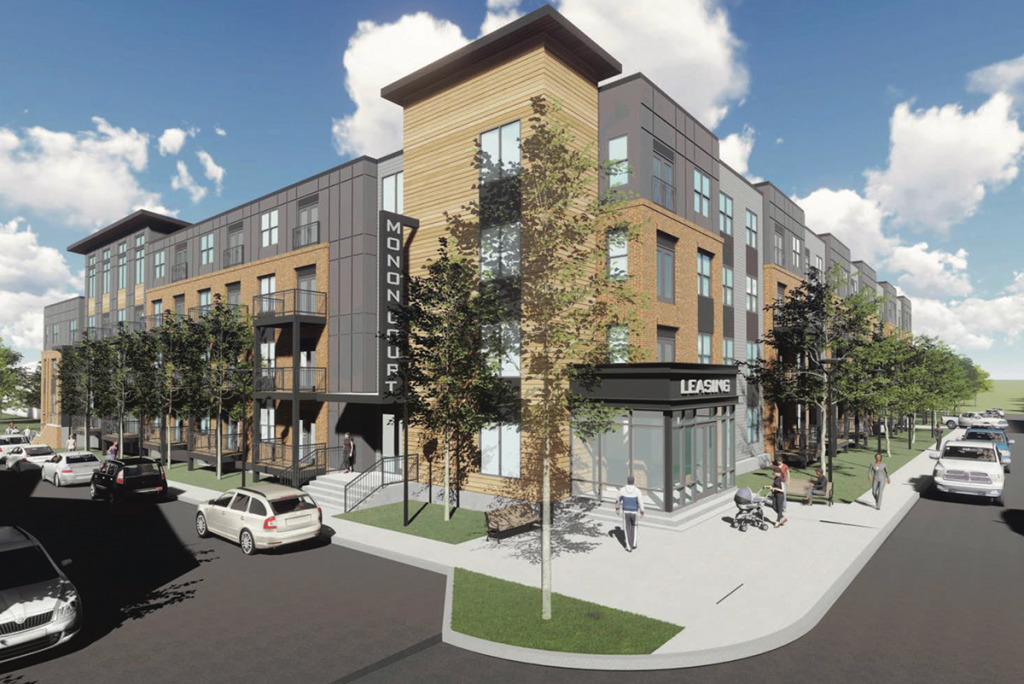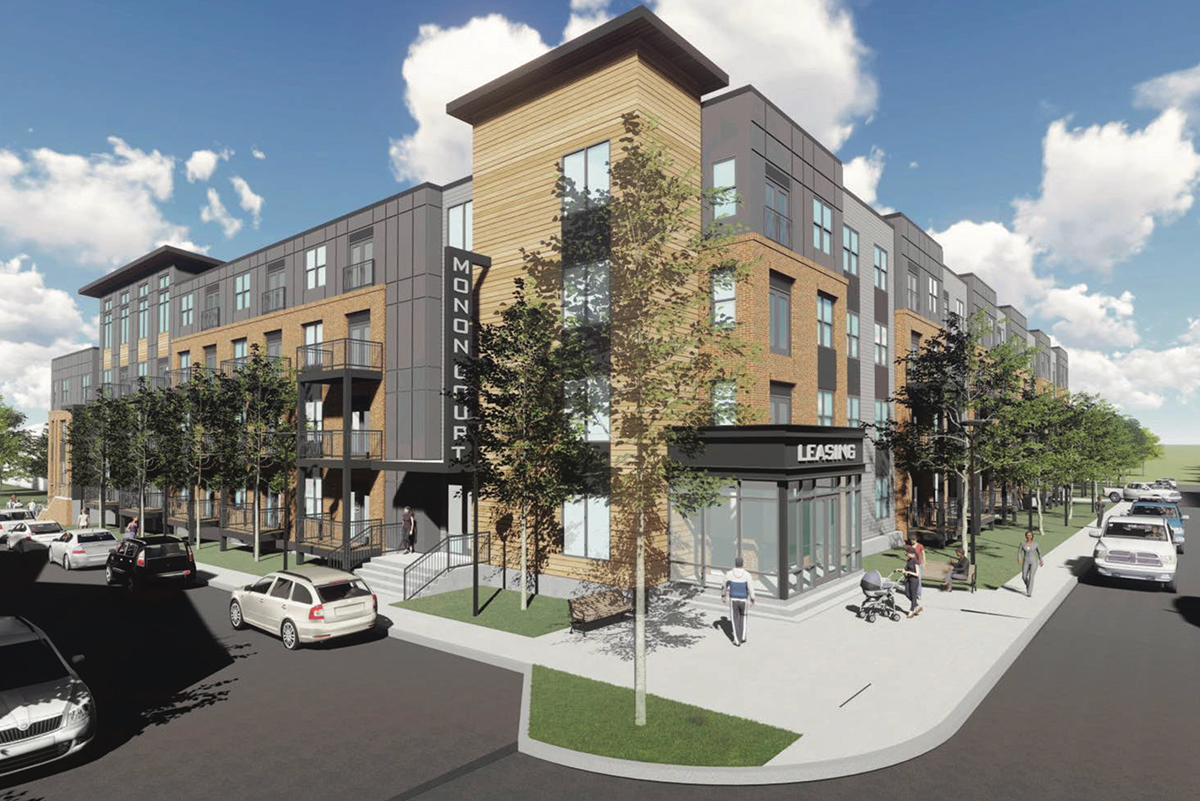 Indianapolis-based Buckingham Cos. is seeking city approval to develop a new apartment project in Broad Ripple along the Monon Trail, which will require razing apartments that have been on the site for more than 70 years.
The firm's plans call for a five-story, 187-unit project at 6114 Carvel Ave. called Monon Court. The development on the 1.4-acre site would replace an apartment property Buckingham purchased in 2017 for $4.2 million.
A cost for the project has not yet been made public. Buckingham did not immediately return a call from IBJ requesting comment.
Monon Court would include a mix of studios and one- and two-bedroom units ranging from 450 square feet to more than 1,100 square feet. The project would feature four floors of apartments atop a first-floor parking garage containing at least 160 spaces.
Buckingham first presented its plans for the development to Broad Ripple Village Association's land use and development committee.
The plans are expected go before the city's Board of Zoning Appeals in coming weeks. The firm hopes to rezone the commercially-designated property to a D-P, or planned development district.
The development is not expected to feature any mixed-use components such as office or retail space. Public filings indicate the development will include a private rooftop terrace for residents, along with other amenities like a lounge and fitness room and an interior courtyard.
The building would have at least 5-foot setbacks on each side, with a buffer of at least 25 feet from the trail—much of which is expected to feature new and existing trees and public art installations. Current proposals call for the building to be about 60 feet tall.
Because of the project's proximity to the Monon, Buckingham is required to consult with Indy Parks about how its construction will affect trees and other landscaping on the property's west side.
Buckingham told BRVA in January it plans to make most of the units market-rate, although at least 20% would be available to people making 80% of the area's median income. It's unclear whether that is still part of the developer's plan.
The BRVA's land use committee voted in April to support the project, contingent upon Buckingham continuing to work with the group and residents.
In 2019, a Buckingham project at College and East 62nd Street was called off following intense pushback from Broad Ripple residents.
Monon Court would replace Granville, a three-story, 50-unit property constructed in 1948 that has rents that are generally below market rate. Buckingham also owns Monon Place, a 136-unit apartment and townhouse development on the south side of East 61st Street, adjacent to the proposed development.
Construction on Monon Place is expected to begin in spring 2022.
Please enable JavaScript to view this content.