Local officials are scheduling neighborhood cleanups, public art initiatives and a slew of other beautification efforts to help the city put its best foot forward when March Madness takes over downtown for three weeks next month.
Large-scale cleanups are a long-standing custom ahead of events that thrust the city into the national spotlight, including for the Pan Am Games, the Super Bowl and each year for the Indianapolis 500.
But this year, city officials expect downtown will come into even greater focus, given the scale of hosting the entire NCAA men's basketball tournament, with teams expected to begin arriving March 13. In fact, the city and region are also involved now that two more weeks, dozens of games and thousands of people have been added to what was originally just a Final Four at Lucas Oil Stadium.
The festivities come after activity downtown all but ground to a halt due to the pandemic, and with the remnants of last May's race-related riots still clinging to some buildings. Downtown has also seen an increased presence of homeless people in the last year and, even before the pandemic, retail vacancies were creating eyesores.
Work has already started, with crews this week beginning a $750,000 upgrade to the infrastructure along Georgia Street, including repaving places that are in disrepair and replacing bollards—or posts—that assist with traffic control. The upgrades were part of plans for the Final Four, but work was accelerated after the NCAA announced last month that it will bring the full tournament here.
Hundreds of thousands of dollars are likely to be invested in tournament-centric signage and banners, a new plat of trees near Butler University, neighborhood cleanups, and revamps of downtown retail space.
City officials say they have actually been preparing for the Final Four for years, with efforts ramping up in earnest shortly before the pandemic hit last March.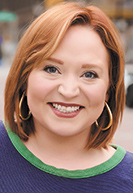 "There are very much foundational aspects of this that have been a part of the conversation from nearly the beginning," said Taylor Schaffer, chief deputy mayor for the city of Indianapolis. "And while the event will look a lot different than it would have had COVID not happened, the truth is, those conversations and that brainstorming around what this could look like … has been ongoing."
Chris Gahl, vice president of Visit Indy, said that, because Indianapolis is a convention-focused city, it's "always on display" and is required to ensure it's delivering good experiences for visitors on a consistent basis.
He said that's especially important when a large percentage of those who will attend March Madness are members of the media. "Perception is reality," which means the look and feel of downtown have to be right, Gahl said. "We want to make sure around every corner is a vibrant experience."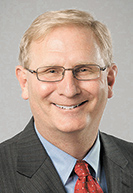 The city's beautification task force, led by volunteers on the Final Four Local Organizing Committee, is composed of city officials and leaders of eight prominent local organizations: Indiana Sports Corp., Keep Indianapolis Beautiful, Downtown Indy Inc., Indianapolis Cultural Trail, Visit Indy, the Arts Council of Indianapolis, IndyHub and the Indianapolis Urban League—with each playing a unique role in prepping the city for the tournament.
Frenzied cleaning
Downtown Indy Inc. is expected to oversee cleanup within the Mile Square, with multiple trash pickups planned throughout February and early March—the last expected the week before teams begin arriving on March 13, said Bob Schultz, senior vice president of communications for Downtown Indy Inc.
The organization is planning a cleanup and replanting along Georgia Street, through a partnership with Indianapolis Cultural Trail Inc., which took over maintenance of Georgia Street last year. The Cultural Trail also plans to clean up the trail itself, along with Lugar Plaza on the south side of the City-County Building and the Central Canal downtown.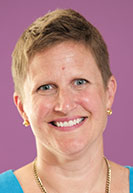 Kären Haley, executive director of the trail, said new outdoor seating is also planned in each of those areas.
"We want to provide safe outdoor spaces for people to gather and spend time with family and friends—it's just going to be amplified with March Madness," she said.
Similarly, Keep Indianapolis Beautiful is overseeing trash pickups in several spots outside the Mile Square, including neighborhoods between downtown and two of the venues being used for the tournament: Hinkle Fieldhouse at Butler University and Indiana Farmers Coliseum at the Indiana State Fairgrounds.
That's because local officials expect teams will take routes to the venues that highlight the city's near-north-side neighborhoods, although the exact routes have not been finalized. Those cleanups are likely to occur the weekend teams begin arriving, said Jeremy Kranowitz, president and CEO of Keep Indianapolis Beautiful.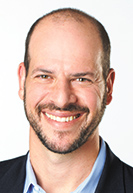 Keep Indianapolis Beautiful also plans to address trash and litter near some of the main gateways to downtown.
In a typical year, about 15,000 people dedicate at least one hour to cleanups throughout the city. The hope, Kranowitz said, is that at least a few hundred residents will participate in the beautification efforts for March Madness.
"I'm not exactly sure, as of today, whether it's going to be two, or four, or maybe even five neighborhood turnouts that we're going to do," he said. "We're going to be doing cleanups in lots of different places around the city, but in particular for March Madness we're trying to think about the route that the buses and fans will be traveling along."
Public-art efforts
Keep Indianapolis Beautiful, through a partnership with Visit Indy, also plans to plant 68 trees—one for each team in the tournament—in mid-March at Andrew Ramsey Park just south of Butler's campus. A ceremony is scheduled for March 20 to commemorate what Kranowitz called a celebration of this year's first-of-its-kind NCAA tournament.
The Arts Council of Indianapolis is working on several projects, including murals throughout downtown and citywide. The same occurred ahead of the Super Bowl.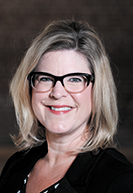 About four "basketball-court-themed" murals are expected to be commissioned for various downtown spots, said Julie Goodman, the Arts Council's executive director. She said locations haven't been finalized.
"We have a history of exciting public-art activations related to these major sporting events in our city," she said.
The Arts Council will also partner with Indy Music Strategy to bring musicians, poets, dance troupes and other performing artists downtown. The performances will likely be free and occur in public spaces like Monument Circle, Lugar Plaza and Georgia Street, Goodman said.
Additionally, the not-for-profit plans to curate a public-art biking and walking tour for visitors.
The Arts Council also wants to turn 30 or more vacant storefronts into a walkable showcase of work by local artists, which Goodman said presents an opportunity to "look at our downtown as a gallery and some of these open storefronts as a canvas."
While locations have not been finalized, the showcase is likely to include spots around the perimeter of Circle Centre mall and on South Meridian and Washington streets.
"We'll be working with building owners and retailers downtown, who are open to making their storefronts available for this artwork," Goodman said. "It will be a very high-impact, engaging way not only just to help address some of those [empty] storefronts, but also to introduce our own community and residents, as well as visitors, to many of our city's artists."
IMPD Deputy Chief Joshua Barker said environmental-design efforts can minimize nuisances surrounding vacant storefronts. Dressing them up helps, he said, as does continual surveillance by nearby business owners. In "challenging" situations where break-ins are a risk, he added, plywood is useful.
Beautification efforts can send the signal that, "Yes that may be a vacant business, but it's not a place that's welcoming criminal activity or suspicious people to gather," he said.
Story continues below graphic.
Pop-ups and signs
But public art isn't the only approach local officials are taking to make the most of empty downtown real estate.
Pop-up shops and restaurants are also being considered. Downtown Indy's Schultz confirmed that some building owners are in discussions with prospective users about short-term leases.
Louisville-based Green District announced it plans to open in the former Au Bon Pain space on Monument Circle by mid-March. And Bruce Bodner, owner of the Morrison Opera Place building at 49 S. Meridian St., confirmed he's been in touch with at least three short-term suitors for the former Hard Rock Cafe space.
While declining to identify the firms by name, he said they are "national groups that seem to [mesh] with big events," such as the Super Bowl or March Madness, and include a mix of retail and restaurant users. He said he has not yet negotiated in detail with any of the interested parties.
Street banners, way-finding and a variety of other graphics will likely be deployed throughout the city, as is typical for big events.
The NCAA is working closely with the Indiana Sports Corp. to finalize its signage needs—including whether the JW Marriott will feature a 16-story tournament bracket as it did in 2015, the last time Indianapolis hosted the Final Four. The institutions are likely to enlist Indianapolis-based Sport Graphics Inc., an official tournament partner, to produce the signage.
Ryan Vaughn, president of the Indiana Sports Corp. said he expects the signage put in place will be a mix of smaller banners and "larger, exciting displays" like those deployed for the Super Bowl and past Final Fours. He said the NCAA is working with its corporate partners to determine where its signage would best fit, and the Sports Corp. is finalizing messaging for its own banners, including pointing people to major landmarks, welcoming visitors, and reminding them to socially distance and wear masks.
"We'll have a good feel for where they want to be and what they want to highlight, and then what we'll do is come behind that," he said. "bsolutely makes a big difference. It really helps contribute to the feel and the excitement of having an event [like this] in Indy."
While details on specific uses are still coming together, Indianapolis Deputy Mayor Jeff Bennett said he expects the permitting process for banners and other signs to begin soon.
Among the biggest permitting challenges, he said, is that, while most events generally entail only one "clean zone"—an area near a facility where pertinent signage and adornment can be posted— this tournament will have three separate zones: downtown, Butler and the East 38th Street area. Clean zones generally help the city streamline permits and minimize clutter, while also instituting policies about what's appropriate for certain areas and when signage must be torn down.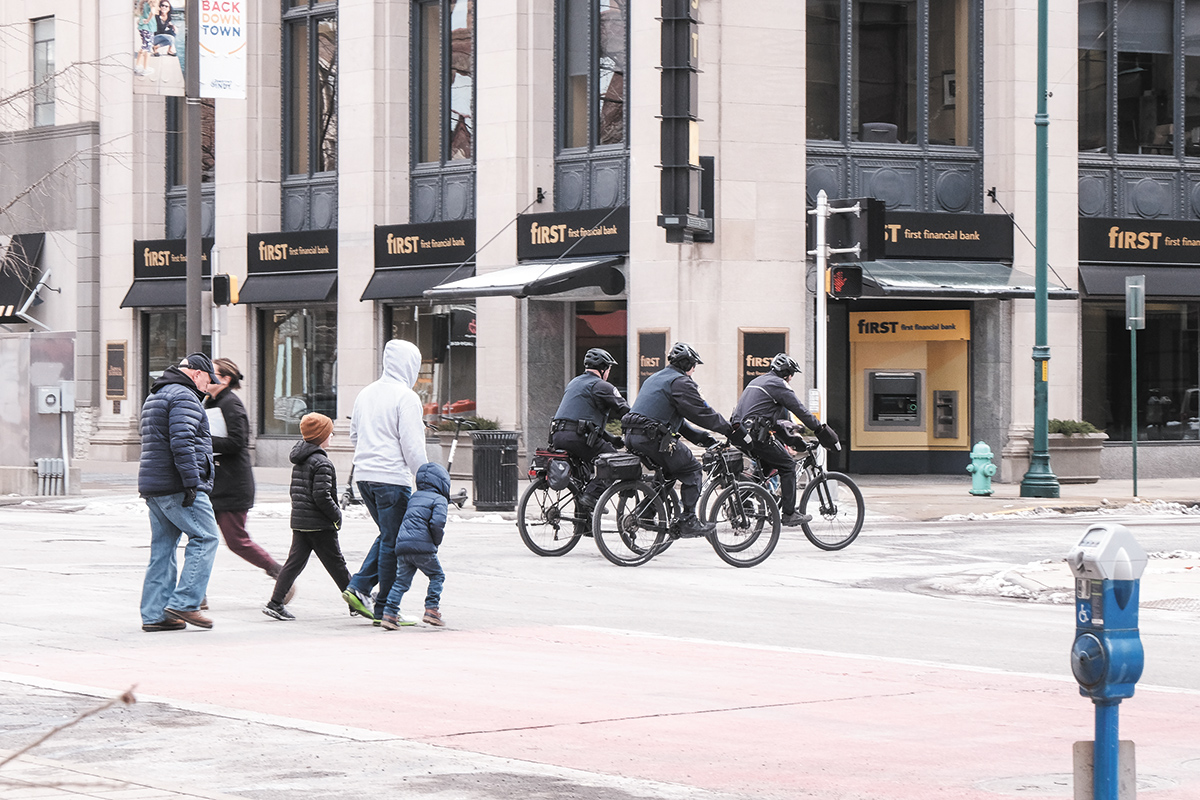 Systems in place
City officials are also considering how to handle major pedestrian and vehicular thoroughfares, including Monument Circle and Massachusetts Avenue. Schaffer said the city sent a survey last month to businesses in those areas asking whether they favor closing those roads to vehicles during the tournament. That occurred early in the pandemic to encourage outdoor dining.
It is unlikely Illinois Street would be among any closures. Few restaurants along Illinois Street took advantage of the street closing for outdoor dining over the summer, plus Illinois is a main artery for downtown visitors, particularly those going to the venues that will be used for the tournament.
The city has also delayed renovation on a section of Market Street just west of Monument Circle, which will eventually undergo a rebuild like the one underway on the east end of Market, in front of the City-County Building. Instead, city crews are just patching missing bricks or potholes there.
Overall, local officials said they are confident the city will ably dress the part for the tournament because of the legwork already done over the past year—and the city's strong history hosting the Final Four.
"Everyone keeps acting like it's either everything is ready, or nothing is ready," said Schaffer, the deputy mayor. "The truth is, there's going to be a ramp-up that goes on as teams start arriving, and there's going to be challenges that happen during that week—inevitably. But it's about having the systems in place to be able to deal with it and try to ensure that the lines of communication exist on the front end."
"Obviously," Downtown Indy's Schultz added, "for an event such as March Madness, that's going to draw the attention of so many around the country, we want everything to look as sharp as possible. We know that everyone who's coming for March Madness wants to be treated like a VIP, and that's our goal."•
Please enable JavaScript to view this content.