City officials say they haven't given up hope on seeing a massive mixed-use development built on the former GM stamping plant site, despite Ambrose Property Group's Sept. 27 announcement that it was scrapping its $1.4 billion project.
The city on Oct. 2 took a big step toward controlling the property's fate by informing Ambrose that it would use eminent domain if necesssary to take ownership.
Deputy Mayor Thomas Cook had earlier said that he hoped Ambrose, which has hired Chicago-based JLL to sell the property, would give preference to a buyer with a similarly grand vision.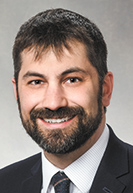 "Ambrose has been a great community partner in terms of being engaged with the community … and we hope that they will bring that same spirit, in terms of putting the property in the hands of somebody who does want to develop the site," Cook said.
Ambrose hasn't explained why it canceled its development, which was to be called Waterside and include 1,350 residential units, 620 hotel rooms, 2.75 million square feet of office space and 100,000 square feet of retail space. The firm has declined interview requests, but in a statement Ambrose CEO Aasif Bade said the firm was shifting its focus to industrial and e-commerce projects.
Real estate observers speculate the company was unable to secure financing for the project, which was far larger than anything the 11-year-old firm had taken on. However, in his statement, Bade flatly rejected that theory as "wrong and misinformed."
Ambrose's withdrawal from Waterside follows other changes at the firm, including the May departure of Bade's longtime partner, Pat Chittenden, to start Westfield-based Patch Development. Chittenden took with him two senior Ambrose executives, Vice President of Finance Keith Hoener and Vice President of Development Andrew Greenwood.
Chittenden could not be reached for comment before IBJ's deadline.
Isaac Bamgbose—who had led Wisconsin-based Hendricks Commercial Properties' Bottleworks District development before being hired in May to lead Waterside—left Ambrose in early September.
"I think visions didn't align—as it related to where we were going—so we just kind of came to an understanding about that and left it on amicable terms," Bamgbose told IBJ.
Cook said the city is eager to find a way forward for a project in the same vein as Waterside, which was shaped by years of input from neighbors around the property.
Ambrose in May 2017 agreed to purchase the 103-acre property from the Michigan-based RACER Trust for $3 million, and the developer closed on the purchase 11 months later.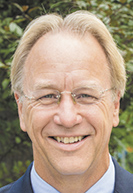 The city and RACER—which is charged with finding new uses for former GM properties—chose Ambrose over three other bidders whose identities and proposals were not made public.
Brian Payne, CEO of the Central Indiana Community Foundation, which partnered with Ambrose and Exhibit Columbus on a now-delayed design competition for the property, said he would like to see a developer with a similar vision.
"I would like to see it be an inclusive development that's not just gentrifying the area—one that finds a way to work organically within its historical surroundings and the existing neighborhoods," he said. "I'm hoping developers would take that into account."
Chicago-based JLL, which is marketing the property through its Indianapolis office, referred a request for comment to Ambrose.
Development options
In his statement, Bade said several prospective tenants have strong interest in the site, including "a global office tenant [looking] for a new North American headquarters, an international shared office provider [and] a destination entertainment" company.
"As JLL begins the process of engaging with interested firms locally and nationally, those opportunities remain viable for our site and for our community," the statement said.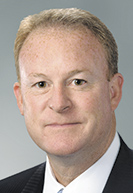 Jon Owens, an office broker with the Indianapolis office of Chicago-based Cushman & Wakefield, predicted that the property will end up in the hands of a deep-pocketed developer based out of state.
"My sense is that we'll end up with a [non-local] developer that maybe has been looking around for a while and would not be afraid to make a commitment on a site this large," he said.
"That wouldn't surprise me at all, because there's a lot of private and public developers that have been nosing around this market for a long time looking for the right opportunity."
Real estate observers say Ambrose's about-face might open the door for the Indy Eleven to build its proposed $150 million outdoor soccer stadium and adjacent, $400 million mixed-use development on the site.
Team owner Ersal Ozdemir unveiled those plans in January, and in April the General Assembly approved a funding mechanism for the stadium. Ozdemir hasn't picked a location, though observers believe a site owned by the Indiana Finance Authority adjacent to Lucas Oil Stadium is a leading contender.
"I think it certainly would be something reasonable and logical to look at," said Larry Gigerich, executive managing director at Fishers-based site selection firm Ginovus. "With Ozdemir being a developer himself [at Keystone Corp.], it would make sense that that could be an option on the table."
Indy Eleven CEO Greg Stremlaw declined to comment on what sites are under consideration.
Parting ways
Ambrose signed a project agreement last year under which the city agreed to contribute $26.8 million, doled out in stages, for the the first phase of Waterside. The money was primarily for infrastructure and utility work.
Though the first allocation was for$8 million, only hundreds of thousands of dollars have been spent so far, Cook said. He said he couldn't provide an exact figure.
He said incentives would not carry over to another developer—unless the city acted to formally transfer them.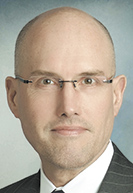 "The project agreement essentially says these obligations to develop the site—at least the first phase of development—are Ambrose's alone, and those rights cannot be transferred to another developer without the city's involvement and, ultimately, its consent," he said.
While RACER does not have a direct say in who buys the property, Development Manager Bruce Rasher said it likely will be involved.
In addition to retaining certain environment obligations on the site, RACER would like to "assist in any way that we can to bring the city's vision for the future use of the property to fruition," Rasher said.
Finding a buyer
There is nothing in the city project agreement that would preclude Ambrose from profiting on the sale of the property.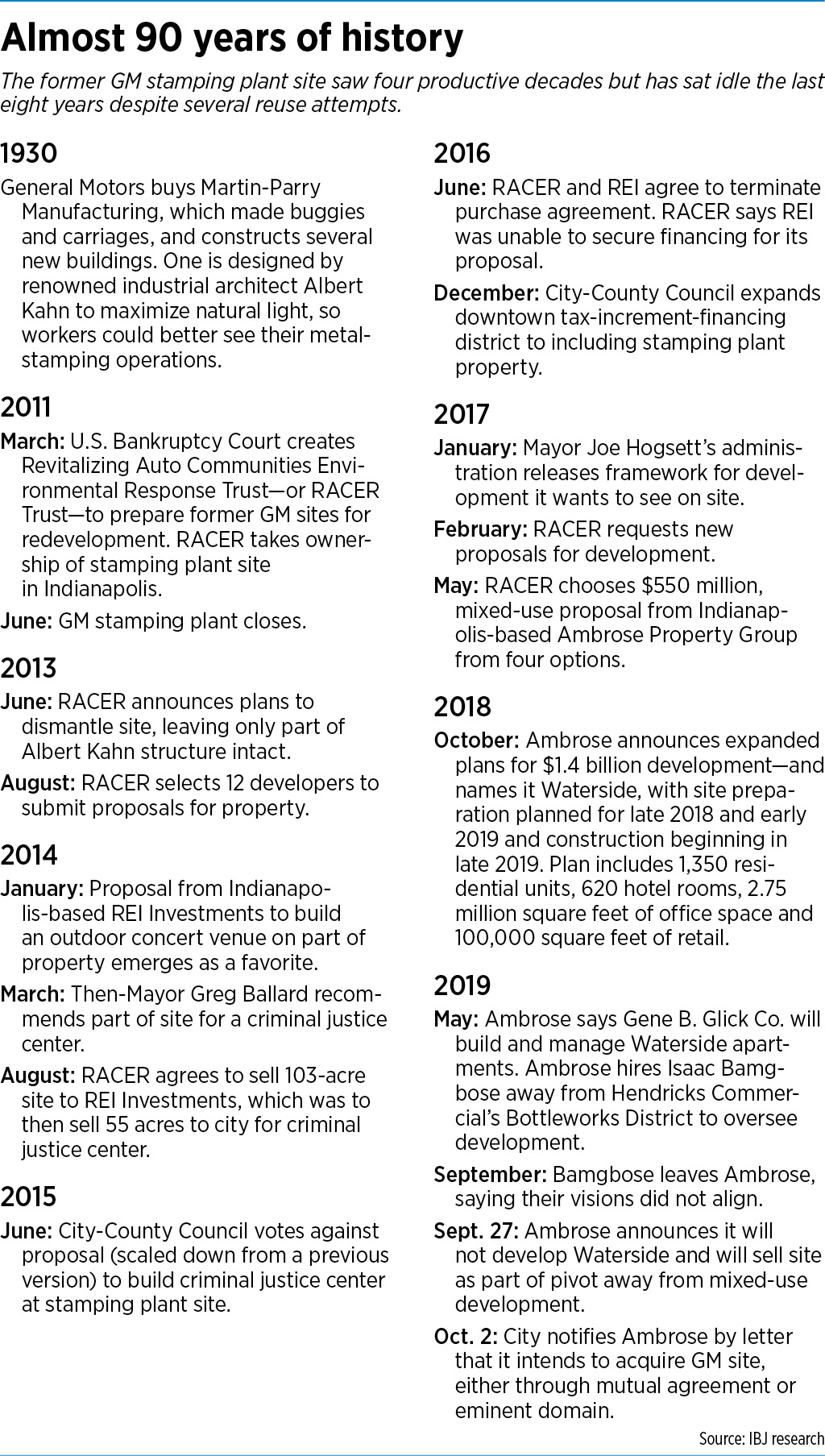 It made headway toward doing so in mid-September, when it sold 12 acres from the project to the Indianapolis Zoo for $3 million. That sale—and Ambrose's donation to the zoo of an adjacent 16.5-acre parcel—was part of an agreement the parties struck after Ambrose became master developer. The zoo will use the land for parking and programming.
If the city proceeds with eminent domain and the parties are unable to agree on a price for the property, that price is determined through a court-supervised appraisal process.
Rasher said he doesn't have a problem with Ambrose's recouping money from the sale of the land.
"I think it's entirely appropriate for Ambrose to recover significant expenses incurred to this point, through the sale of the property," he said. "I wouldn't begrudge Ambrose if they did that."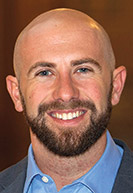 But state Rep. Justin Moed, D-Indianapolis, whose district includes the GM stamping plant site, disagrees.
"The city and state and RACER should do everything they can to prevent [Ambrose] from selling the property at a profit," he said.
Moed added that the firm's decision to walk away is "entirely unacceptable," particularly after all the work that has gone into planning.
"I think it's really unfortunate that Ambrose really dropped the ball," he said. "They weren't ready for the responsibility that they asked for, and they've let a lot of people down."
Bade said in his statement that Ambrose is "committed to our city and state through important development projects, active civic involvement and strategic philanthropy."
Cook said Ambrose will need to talk with city officials about how to extricate the firm from the project agreement, which remains in effect.
The city expects Ambrose to come to the table, he said, "with terms that make it worthwhile for the city to release them of that obligation." He added that it's too early to say whether the city will seek clawbacks of expended public funds.
"We currently have a legally enforceable project agreement that requires Ambrose to develop that site, so they're under an obligation to do that," Cook said. "I'm guessing before any new agreement can be put together, we're going to have to figure out what happens to the existing agreement."•
Please enable JavaScript to view this content.