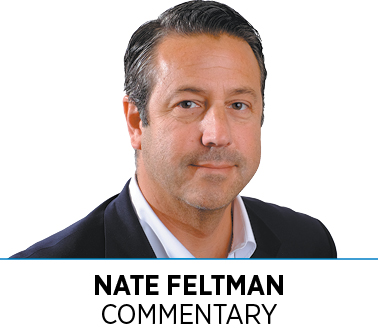 Want in on a dirty little secret? I've got one for you, but promise me you won't tell anyone. Since nobody locally, including Mayor Joe Hogsett and Chief of Police Randal Taylor, has mentioned the issue as far as I can tell, it must be a secret. Except it's not a secret to current and former police officers I talked to in the days following the protests and violence that have rocked Indianapolis.
Here is the secret: It is next to impossible to fire the bad apples in most police departments because of the police union's collective bargaining agreements. Guess whom the mayors in every major city in the United States rely on for political endorsements and contributions to their campaigns? You guessed it, the police unions. Hogsett received the endorsement of the Indianapolis Fraternal Order of Police in both his 2015 and 2019 campaigns. The union contributed to his campaign, too.
Some protesters have been chanting, "Defund the police." But if real change is going to take place, the chants should be, "End collective bargaining by police unions." It is the collective bargaining agreements that enable the bad cops to stay employed after behavior that should have cost them their job. There is a glaring conflict of interest when unions that have helped elect politicians are then negotiating with those same politicians over police department work rules, including how disciplinary actions will be handled for bad actors.
George Floyd's accused killer, Minneapolis police officer Derek Chauvin, received 17 formal complaints against him over 18 years but kept his job. Since 2012, the Minneapolis Office of Police Conduct Review received 2,600 misconduct complaints resulting in 12 officers receiving discipline. The most severe penalty? A 40-hour suspension.
Can you think of a business that would allow an employee with 17 serious complaints to not only continue to be employed but also be promoted? Under immense pressure, the Minneapolis mayor admitted that the police union's bargaining and arbitration rights prevented the city from holding police officers accountable.
In Indiana, we know the positive results when public sector unions are sidelined. In 2005, Gov. Mitch Daniels, on his first day in office, eliminated collective bargaining for state employees by executive order. Daniels would later say the move was central to Indiana's turnaround, allowing his administration to merge duplicative services and outsource services, like food service at our prisons, that are better provided by the private sector.
Just as important, the change allowed the Daniels administration to eliminate poor-performing state workers and reward high performers. The transformation of Indiana's Bureau of Motor Vehicles into an award-winning operation doesn't happen without the elimination of collective bargaining for state employees.
After the recent unrest, Hogsett announced that IMPD will have a new use-of-force policy, as well as a use-of-force review board soon. That's a start, but without the ability to discipline and terminate the bad actors, policy changes and a new review board will accomplish little.
Is it a wonder IMPD has had a hard time recruiting? Would you want to work at a company that kept and rewarded, based on seniority, poor-performers? In the private sector, this behavior would lead to a poor-performing company. At IMPD, such policies lead to police brutality.
If Hogsett is serious about eliminating police brutality in Indianapolis, his best course is to eliminate the collective bargaining agreement with the police union. He might lose some future campaign contributions, but he will without a doubt save lives and quickly improve IMPD by eliminating officers who should no longer wear the badge.•
__________
Feltman is IBJ Media's CEO and a shareholder. Send comments to nfeltman@ibj.com.
Please enable JavaScript to view this content.