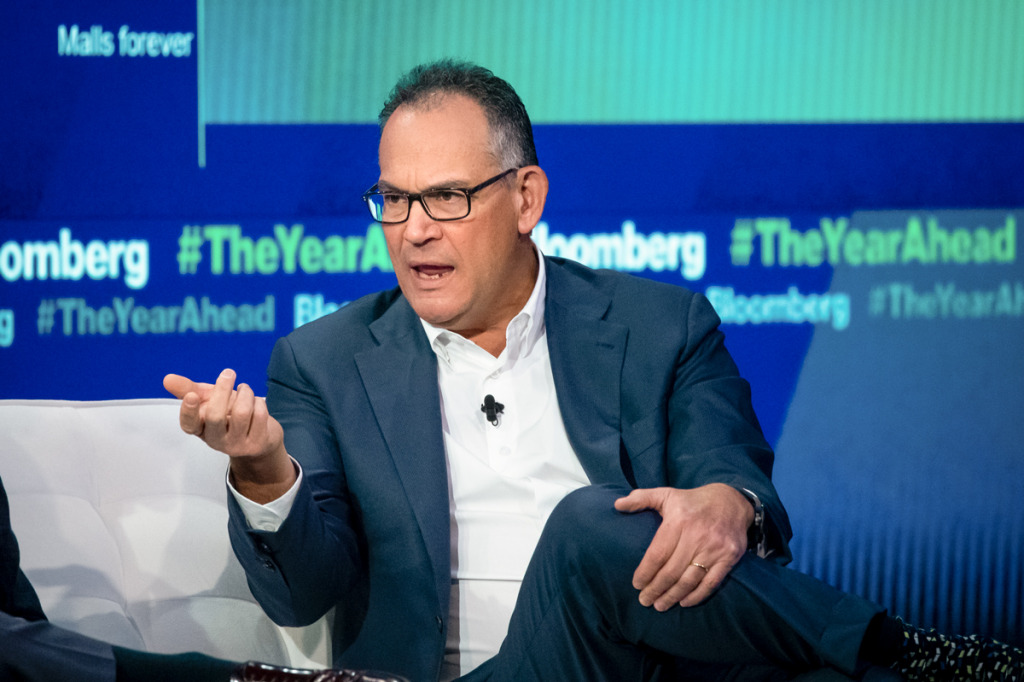 Simon Property Group CEO David Simon has emerged as one of the most enigmatic figures of American business during the pandemic, receiving prominent coverage in The Wall Street Journal, The New York Times and The Washington Post but virtually always declining to comment.
The media is fascinated by what he's up to, as the nation's largest shopping mall owner teams with partners to buy ailing retail chains—including J.C. Penney—while also negotiating with Amazon to fill vacant anchor spaces with Amazon distribution centers.
As The Wall Street Journal put it, "Mall owner Simon Property Group is pursuing an unorthodox business strategy, smashing the foundation of the traditional industry model on the one hand while trying to glue certain elements of it back together on the other."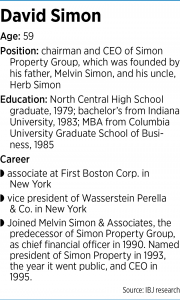 Perhaps most intriguing is Simon's talks to put Amazon distribution hubs in vacant anchor spaces, which were first reported by The Wall Street Journal in August.
If deals come to fruition, Simon would be relinquishing space to the global leader in e-commerce—whose growth has contributed mightily to the decline of many malls.
The dramatic moves—occurring at a time the retail real estate industry is facing perhaps its biggest challenges ever—is spurring lots of commentary from pundits, even as David Simon stays mum.
With one big exception. He patiently answers questions from analysts once each quarter, following the company's earnings release, with his observations parsed for weeks afterward by industry insiders. The latest session, on Aug. 10, dragged on for 95 minutes. "Hopefully, someone has brought you a glass of water," Citigroup analyst Michael Bilerman said 85 minutes into the call.
In its latest piece, The New York Times called David Simon "press-averse," which is beyond dispute. This journalist has chronicled the company since before its 1993 IPO and never interviewed him.
Why the silent treatment? Those who've interacted closely with David Simon say it is not that he is shy, humble or uncomfortable with the spotlight.
Quite the opposite. In fact, Simon is a supremely confident control freak, even a micromanager—traits that leadership gurus normally discourage but that he harnessed to build his company into a global retail powerhouse.
"David likes to control the process," said a longtime industry executive, who noted that it's impossible to exert that control during an interview with a journalist or over the news story that results.
Nightmarish year
David Simon's newfound national attention reflects tumultuous times. For years, Simon Property Group racked up spectacular stock performance, which earned him a deluge of accolades, including making Harvard Business Review's list of best-performing CEOs in the world.
But the pandemic, and the temporary shutdown of malls that resulted, has contributed to a 51% decline in the company's stock price this year. On the Aug. 10 conference call, David Simon said the Great Recession of 2008-2009 "pales in comparison to what we're dealing with" in 2020. "Obviously, the amount of bankruptcies in our sector is tremendous."
The current environment has spawned even more pronouncements from national media outlets that malls are dying—a drumbeat that has long irked David Simon, since it fails to take into account the vast differences in quality between, say, a Washington Square Mall and a Fashion Mall at Keystone Crossing.
Similarly, on conference calls, Simon is dismissive of those who are uneasy with the company's transition into chain ownership, which began with the purchase of Aeropostale in 2016 and continued this year with Forever 21, Lucky Brand, Brooks Brothers and J.C. Penney.
"Those are probably the same people that told Amazon to stay just in the book business, OK?" David Simon said on the Aug. 10 call.
"Let's just think a little bit. There's just nothing out there that says you can't make smart investments outside of your core businesses. It's what we do all the time," a reference to bets the company has made on up-and-coming firms in retail and other industries.
Further, Simon said, the company is very selective about what it seeks to buy. "It's not like we want a huge portfolio of this," he said, and Simon Property Group is making all the acquisitions out of bankruptcy court, where it is able to purchase firms on the cheap and scoop up their inventory at or below cost.
He said Simon's goal is to make money on the investments, not preserve the flow of rent the chains had been paying. And the deals are structured to allow Simon to recoup its equity investment in the first year without having to pull off a complete turnaround.
"The brands have got to have value," he said, and the chains must be able to operate in the black "without trying to hit an inside straight. … We're not into miracle worker here."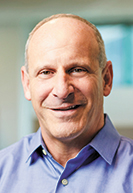 Furthermore, he said, the investments are extremely small in the overall scheme of Simon Property Group, which has a stock market value of $22 billion. For instance, it put in only a total of $50 million into the partnerships that bought Brooks Brothers and Lucky Brand.
"At the end of the day, if we screw up, we will have lost a de minimis amount of money given our market cap," Simon said.
Still, skeptics abound.
"They're paying pennies on the dollar for legacy brands, but it's still a crap shoot," said Bob Phibbs, CEO of the New York-based consultancy Retail Doctor. "You look at Brooks Brothers, for example, and it's a head-scratcher—a storied, older, patriarchal brand is what's supposed to drive people to the mall?"
Neil Stern, a senior partner at the Chicago-based retail consultancy McMillanDoolittle, said the purchase of J.C. Penney looks especially daunting.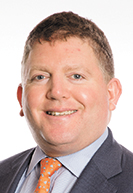 "This is not like an act of God caused J.C. Penney's problems. This is 50 years of being in the wrong place," Stern said of the chain's long decline. "So, your degree of difficulty in pulling this off is pretty high."
But Alexander Goldfarb, an analyst with Piper Sandler in New York City, said the deal's terms were attractive for Simon and its partner, fellow mall owner Brookfield Properties.
He said they're putting in $300 million and will own about 500 of the chain's more than 650 stores—making the per-store price a mere $600,000.
"In the past, it was not uncommon to see people pay $20 million for a department store box," Goldfarb said. "With J.C. Penney, you are talking about $600,000. Think about that."
Distribution opportunity?
Analysts say details about Amazon lease deals with Simon are too sparse so far to pass judgment on.
Mall developers built their properties in the 1960s and 1970s with far too much anchor space by today's standards, and in some cases the excess could be repurposed without hindering the rest of the mall, analysts say.
On the other hand, distribution centers wouldn't generate the foot traffic for other mall tenants that alternative retail uses would, such as restaurants and movie theaters.
But those types of tenants have battened down the hatches in a quest to survive the COVID-19 pandemic and won't be in expansion mode anytime soon.
Plus, analysts said it's possible that Amazon would use some of the space for its own retail concepts—which, in addition to Whole Foods, include bookstores and general merchandise stores. Or, they said, Amazon could use the space as an order-pickup point for customers, which could enhance foot traffic.
On the Aug. 10 conference call, David Simon sidestepped the possible Amazon deals, saying he's not in a position to respond to market rumors or speculation.
But he made the case that distribution and malls aren't an odd mix.
"The important thing going on that we're seeing is that, more and more, retailers are distributing their e-commerce orders from their stores—the curbside pickup or all sorts of fulfillment options are available. That's a good trend long term for us."
Simon made that comment 43 minutes into the conference call. He stuck around another 52 minutes before wrapping it up.
It's a safe bet we won't hear from him again until the company's third-quarter conference call, late next month.
Until then, he'll let the pundits say what they wish—no matter how misguided he thinks they are.•
Please enable JavaScript to view this content.