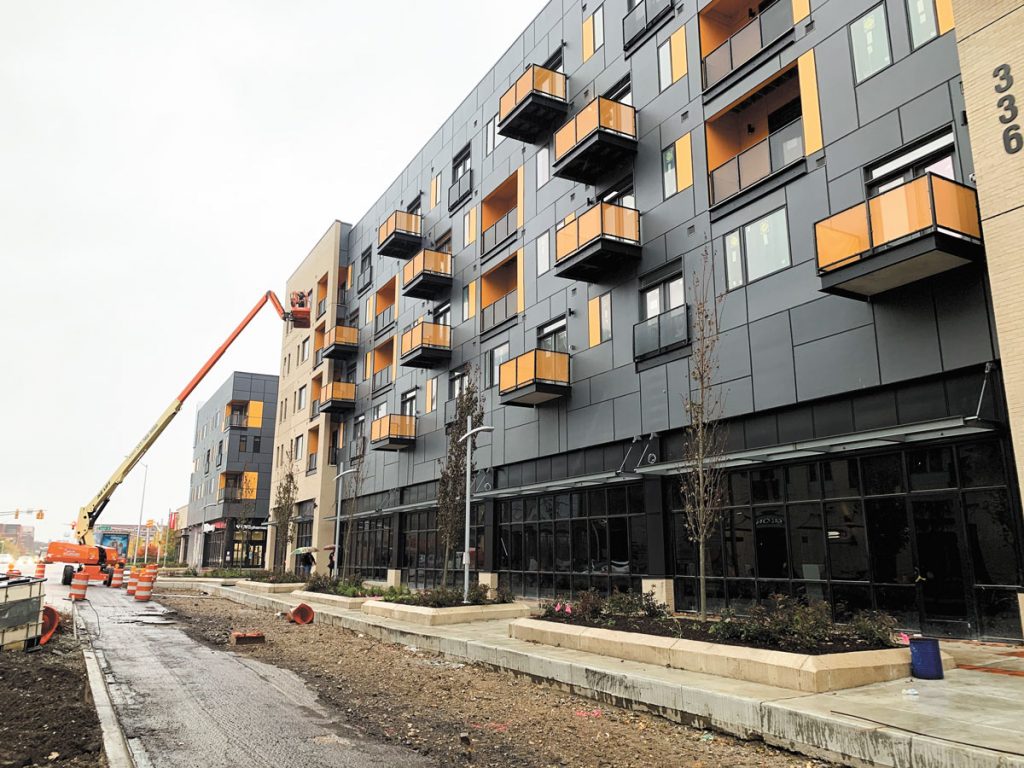 The area that includes the Fletcher Place neighborhood and the southeast corner of downtown is one of the hottest parts of Indianapolis, with "an excellent track record of attracting investment," according to a description written by city officials.
Yet it's included in a federal program designed to spur investments in poor neighborhoods.
Since 2014, the area has attracted nearly $220 million in development, including the $22 million Irsay Family YMCA at CityWay and the $135 million second phase of the CityWay development that's adding 400 upscale, modern apartments and nearly 50,000 square feet of retail and office space.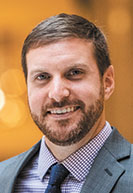 The Cultural Trail runs through the area, and the city's $26.5 million transit center opened there in June 2016, giving bus riders an indoor waiting area and free Wi-Fi.
The area's poverty rate is only about 9% and median family income is more than $65,500—almost $10,000 higher than for the entire metropolitan area. And with a median home price above $242,000 and median monthly rent at nearly $1,300 in 2017, many city residents can't afford to live in that part of town.
Yet that area—along with the Mass Ave neighborhood and the entire Mile Square, both of which also have seen tens of millions of dollars in recent developments—is included in the federal opportunity zone program created under the 2017 Tax Cuts and Jobs Act while some of the city's most impoverished areas have been left out.
And Indianapolis is not alone. Across the country, critics have pointed out poor neighborhoods that were not selected as opportunity zones. Meanwhile, areas that already had development in progress—improvements set to happen whether or not the areas received the designation—were chosen, making investors eligible for lucrative tax breaks.
The program allows individuals to invest capital gains—essentially profits from the sale of assets, such as stocks—in projects in designated opportunity zones, making those profits exempt from taxes after 10 years.
Investments can be made in commercial and residential real estate projects or in businesses directly.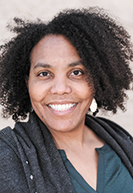 The U.S. Treasury Department approved the designations—which will remain in place for 10 years—using recommendations from governors. States could submit census tracts with poverty rates of at least 20% or a median family income no higher than 80% of the state's median (or of the metro-area median, if that's higher).
Indiana Gov. Eric Holcomb recommended 156 tracts for opportunity zone designation—the maximum number allowed for Indiana. The list included 36 tracts in Marion County.
The Fletcher Place census tract, which hugs Interstate 65/70 to the east and south and stretches north to Washington Street and west to Delaware Street, doesn't meet either of the economic thresholds to qualify as an opportunity zone. But it was eligible because it is adjacent to a qualifying tract.
Each governor was allowed to nominate up to 5% of tracts this way. Holcomb picked three using this criteria, and Fletcher Place is the only one in Indianapolis.
Census tracts including Mass Ave and the rest of downtown qualified because they have poverty rates ranging from 27% to 35%, although areas with much higher poverty rates didn't make it.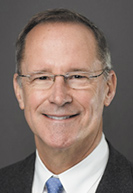 But officials said they considered much more than poverty rates when recommending tracts for designation.
"What we were guided by was trying to designate the areas with the greatest need and the greatest potential to attract development," said Tim George, policy director for Holcomb. "There were a lot of deserving census tracts."
Selection process
The Governor's Office says it received close to 2,000 recommendations from more than 350 stakeholders in spring 2018 while preparing the list of tracts to forward to federal officials.
The Treasury Department qualified tracts in each state based on 2015 census data, but George said state officials tried to look at the most recent data whenever possible, even if an area qualified based on 2015 data.
Some parts of Indianapolis have seen significant changes since 2015. For example, in Fall Creek, the poverty rate was 47% in 2015 but had dropped to 36% by 2017.
George said officials also went beyond poverty data and looked at the areas already eligible for other economic development programs, including enterprise zones or Regional Cities funding, along with a plethora of other information like population changes, land area, educational attainment, household makeup and food deserts.
State officials also considered zoning regulations in each tract, George said, because they wanted to choose areas that would be ready for development and investment.
"There wasn't a single factor that was prohibitive or automatic," he said.
The state also relied heavily on recommendations from local officials, including those in Indianapolis.
In Marion County, more than 100 tracts met the 20% poverty rate threshold. The 36 selected to become opportunity zones have an average poverty rate of 32%.
The Indianapolis Department of Metropolitan Development submitted a 74-page document to the Governor's Office with arguments for why nearly 60 tracts were worthy of being included in the initiative. The suggestions were prioritized and ranked.
The top recommendation was the Twin Aire neighborhood, which has a poverty rate of about 40% but has improvements already planned. The $572 million Community Justice Campus is slated to open there in 2022, and the abandoned P.R. Mallory site is being redeveloped into a charter school as part of a $38 million project.
The city's third-highest-ranked tract was the one that included Fletcher Place.
Jeff Hasser, administrator of real estate and economic development for the Indianapolis Department of Metropolitan Development, said officials knew they needed to choose neighborhoods that already had some appeal because the tax incentive alone wouldn't be enough to attract investors.
"The designation isn't going to necessarily result in development," Hasser said. "There has to be a table set for development."
That's important because the state and the projects in opportunity zones are competing for investment dollars against projects in all the opportunity zones across the country. An individual can invest capital gains in any qualified opportunity fund, regardless of where it's based. And that fund can invest in a qualified project or business in any opportunity zone. A fund based in California could invest in an Indianapolis development just like a fund based in Indianapolis could divert its money to a project in Ohio.
"We're competing for investment across the country," George said. "We want to make sure ours are set up for success."
Hasser said city officials also tried to keep in mind the areas that would be attractive to national investors. They hope that, if someone is initially interested in downtown, for example, and has success, he or she might come back to invest in other less-developed parts of the city.
"I think getting more capital investors interested in the Indiana market can only benefit us as a whole," Hasser said.
An extra incentive
The opportunity zone designations became a sort of bonus for projects that were underway even before the program was created or the designations approved. The rules require only that 70% of the cost of the investment must be incurred after Dec. 31, 2017, to qualify.
For example, TWG Development LLC in early 2018 announced interest in a $26 million apartment project near East 16th Street and the Monon Trail on former Indianapolis Public Schools property. That's before Holcomb had even nominated any tracts for the program.
Now, the area is in an opportunity zone, and the developer plans to take advantage of the financing option.
Indianapolis-based Ambrose Property Group had also planned to use opportunity zone financing as part of its $1.4 billion mixed-use development known as Waterside at the former GM stamping plant just west of downtown. But Ambrose said in September it would not pursue the project after all.
"I think it's still very much an open question whether the investment is in projects that wouldn't have otherwise happened," said Brady Meixell, a research analyst for the Urban Institute's Metropolitan Housing and Communities Policy Center.
But it's difficult to know exactly which projects are using opportunity zone financing, because the federal government has not imposed public reporting requirements. City and state officials aren't even aware of projects taking advantage of the designations unless the developer or investor directly tells them.
'I was very disappointed'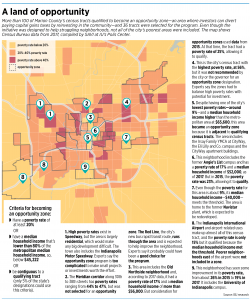 An analysis of all the tracts selected in Indianapolis shows that some could clearly use an incentive to lure housing and commercial investments.
But not all of the city's most impoverished neighborhoods were included—even though the opportunity zone program was repeatedly described as a tool to funnel investment to some of the country's poorest neighborhoods.
Of the 10 tracts in Indianapolis that had the highest poverty rates in 2017, only four are opportunity zones.
Imhotep Adisa is executive director and co-founder of the Kheprw Institute, a not-for-profit focused on youth development. Adisa has been researching opportunity zones and economic development and said the poorest areas of the city should have been the places to benefit.
"City government and other development entities are looking to do development in places that's going to lend itself to a higher return on investment," Adisa said. "Is it equitable? No. Is it fair? No. But is it something we should expect? Given the challenges in the economy, broadly, yes."
Leigh Riley Evans, CEO of the Mapleton-Fall Creek Community Development Corp., said she was surprised the neighborhood she represents was not designated an opportunity zone. Some of the census tracts in the area have poverty rates above 40%.
"Maybe I had had a different understanding than what reality was indicating," Evans said about the initiative.
But state and city officials said it was important to strike a balance between significantly distressed neighborhoods and areas that would easily attract development.
Mike Wells, president of Indianapolis-based REI Real Estate Services, said that strategy makes sense.
"Some of our poorest census tracts, you're very highly unlikely to bring a developer into there and get a return," Wells said. "There has to be business sense and social fairness mixed together."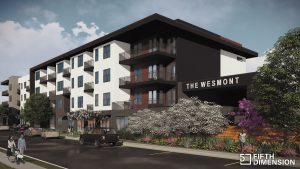 But Wells also said it's fair to question why areas like Mass Ave were included. "There may have been some areas selected that may not need the help that others do."
And he said he was a little surprised the Mapleton neighborhood and the area around Meridian Street from 30th to 38th streets—where the city's new bus-rapid transit route, the Red Line, operates—were not selected.
"Really, the rehabilitation of Meridian Street has continued to evolve," Wells said. "It probably could have helped spur additional development there."
Evans said the Mapleton-Fall Creek Community Development Corp. recommended several tracts and made what she thought were compelling arguments.
"I was very disappointed," she said. "It didn't seem to be an application based on struggling neighborhoods … as it had been in concept."
However, some tracts surrounding Mapleton—some of which have lower poverty rates—were selected.
And that's not the only place where that happened. The Fountain Square and Bates-Hendricks neighborhoods, which abut Fletcher Place to the east and south, respectively, have higher poverty rates and were not selected.
George said the hope is that the program will also benefit neighborhoods adjacent to opportunity zones.
"A community center going up across the street can still benefit the residents who are on the other side of the street," he said.
Evans said if opportunity zones attract investment to the neighborhoods surrounding Mapleton, that will benefit her area, too. But she worries that the designations could further separate thriving areas from struggling ones.
"I think the idea was good, but I don't know if it was fully thought out as to how to really make a change in different marginalized communities," Evans said. "It's not quick. It's definitely not easy."•
Please enable JavaScript to view this content.