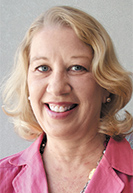 As the City-County Council continues its once-a-decade redistricting process in Indianapolis, led for the first time by Democrats, a statewide election watchdog group is offering its own alternative.
Common Cause Indiana announced Wednesday that it has formed a nine-member, "politically balanced" group called the Indianapolis Citizens Redistricting Commission, similar to a project it led last year aimed at Congressional and state redistricting.
"Fair redistricting will ensure that no matter what we look like or where we live in Marion County, we have an equal opportunity to make our voice heard and our vote really matters," said Common Cause Executive Director Julia Vaughn in written comments.
The commission's members are split evenly between Democrats, Republicans and those who aren't in either party. Common Cause said the commission would develop maps and put them through a Voting Rights Act analysis to ensure non-white voters are accurately represented.
"We're looking forward to working with this group of Indianapolis residents to stimulate a grassroots discussion about how council districts should be redrawn to better reflect the growing diversity of Indianapolis neighborhoods," Vaughn said.
The City-County Council didn't immediately provide comment on the commission. It has kicked off its redistricting process with a series of pre-map public forums and plans to release a summary report this month.
Indianapolis Citizens Redistricting Commission members
Democrats
Jeff Davis of Perry Township, a retiree and food bank volunteer
Ashley Hogue, a Christian school director and member of equal rights group Concerned Clergy of Indianapolis
Kay Kenney, a writer and retired nurse
Republicans
Bob Massie, a filmmaker and former City-County Council member
Nick Orange, a therapist and part-time Noblesville church minister
Tasha Phelps, a small business owner and former Washington Township Republican Women's Club leader
Independents
Mat Davis, founder of the Indiana Racial Justice Alliance
Andra Liepa, a retired human resource professional and member of women voter and Catholic social justice groups
Bill Ryerson, a retiree and longtime neighborhood association board member
Please enable JavaScript to view this content.