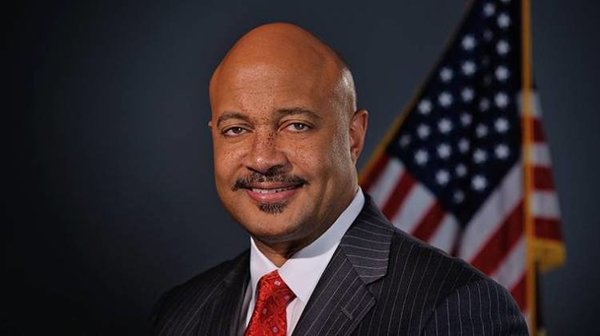 Former Indiana Attorney General Curtis Hill has secured another victory in the yearslong legal fallout from accusations that he drunkenly groped four women at a party, this time winning summary judgment in state court on the women's defamation and invasion of privacy claims.
Meanwhile, the parties have agreed to the dismissal with prejudice of a related federal case.
Marion Superior Judge Patrick Dietrick entered summary judgment for Hill on Feb. 8, ruling against former Indiana Rep. Mara Candelaria Reardon and former legislative staffers Gabrielle McLemore Brock, Niki DaSilva and Samantha Lozano.
The four women filed suit against Hill in state court in July 2020, alleging the former AG committed battery, defamation per se and false light invasion of privacy against them. Those claims stemmed from a March 2018 legislative party, where the women say Hill drunkenly groped them and/or made unwanted suggestive comments, then subsequently denied any misconduct.
Hill has consistently maintained he did nothing wrong and was not criminally charged. The Indiana Supreme Court, however, found he did, in fact, commit misdemeanor battery warranting a 30-day suspension of his law license.
In the complaint filed in Marion Superior Court, the women claimed Hill began a public campaign to challenge their credibility when their allegations became public. That included statements he made on his official social media and from his Statehouse office calling the allegations "vicious and false."
Although Hill was sued in his individual capacity, he argued in a March 2022 summary judgment motion that he was "immune from lawsuit under Indiana statute, as State employees can only be sued personally under certain specific circumstances. Hill was within the course and scope of his employment, as the Indiana Attorney General, during the alleged incident on March 15, 2018, and Hill's subsequent proclamation of innocence on July 7, 2018.
"Furthermore, Plaintiffs failed to support their claims of malice and willful and wanton conduct with a 'reasonable factual basis' required by statute," the motion continued. "Thus, no further analysis is needed as Hill is immune from Plaintiffs' claims of defamation per se and false light invasion of privacy."
In response, the women argued Hill was not entitled to immunity because he was acting outside the scope of his employment at the time of the alleged misconduct; his actions were malicious, willful and wanton, and were calculated to benefit him personally; and because the state has never represented him against their claims.
Also, the women argued, a reasonable jury could find that Hill defamed them and placed them in a false light.
The trial court held a summary judgment hearing in November, and both sides submitted supplemental authority in January.
Dietrick granted Hill's summary judgment motion with a two-page order that did not provide a legal analysis. The defamation and invasion of privacy claims were dismissed with prejudice.
The battery claim was not at issue in the summary judgment motion. A jury trial is scheduled for February 2024 in DaSilva, et al. v. Hill, 49D12-2007-CT-022288.
The grant of summary judgment to Hill on the state-law claims continues a series of legal losses for the women in federal court.
The state case was filed after a complaint against Hill and the state in the Indiana Southern District Court was dismissed twice, including a dismissal that terminated Hill as a defendant. Reardon has also been terminated as a plaintiff in the federal case.
The Indiana House and Senate intervened in the federal litigation, arguing they were the women's employers, not the state, making the legislative bodies the proper defendants to the women's Title VII claims. The district court agreed, and the 7th Circuit Court of Appeals affirmed.
Then in November 2022, the district court granted summary judgment to the House and Senate.
Brock, DaSilva and Lozano appealed while the Legislature asked for $11,000 in court costs. The bill of costs was denied without prejudice pending appeal.
Then, on Jan. 27, the parties filed a joint stipulation of dismissal with prejudice in the 7th Circuit. The appellate court entered an order dismissing the case the same day.
Although the women have faced multiple legal setbacks, Hill has not escaped unscathed.
In addition to the suspension of his law license, the Indiana GOP chose not to put Hill on the 2020 ballot as the party's candidate for attorney general. Instead, Indiana Republicans picked now-Attorney General Todd Rokita.
Hill has kept a relatively low profile since then, although he did throw his hat into the ring last summer when a 2nd Congressional District vacancy opened up in Indiana after Rep. Jackie Walorski died in a car accident. He was unsuccessful, with now-Congressman Rudy Yakym getting the GOP nomination to fill Walorski's seat.
It was reported last March that Hill had been named a senior fellow at the Center for Urban Renewal and Education, or CURE, but he is no longer listed on the organization's website. He is also a contributor to The Federalist, most recently writing about congressional action in response to the police killing of Tyre Nichols in Memphis, Tennessee.
Please enable JavaScript to view this content.