Should the Legislature change Indiana's abortion law during an upcoming special session?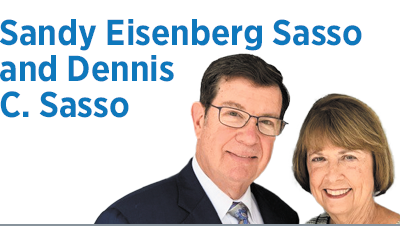 Dear Gov. Holcomb and Indiana legislators:
The Indiana General Assembly will address issues of abortion and reproductive rights at a special session (starting July 25), in the aftermath of the Supreme Court decision that overturned Roe v. Wade. At this crucial time, we ask you to consider the following:
Maternal health care and mortality
The United States ranks poorly in maternal care and mortality when compared to other developed countries. Indiana's maternal mortality rate is the third-worst in the nation. Before the Roe v. Wade landmark decision in 1973, unconscionable numbers of women died from abortion procedures. Since 1973, death from termination of pregnancy has become rare. Despite new restrictive legislation, many women will continue to seek abortions. The difference will be how safe the procedures, who can obtain them and how many will experience serious health consequences and possibly die.
Religious freedom
Reproductive rights are fundamental to religious freedom. Judaism is a faith that cherishes life and honors family values, yet regards the fetus, morally and legally, as part of the mother's body and not having the status of independent personhood until birth. Hence, abortion is permitted if a mother's physical or mental health is endangered, and mandated if the mother's life is threatened. According to Jewish teaching: "No woman is required to build the world by destroying herself."
Individuals and particular religious traditions are certainly entitled to their views on abortion, but laws that enshrine a particular religious perspective as the law of the state are a violation of a precious constitutional right, freedom of religion.
As clergy, we are often called to provide emotional and spiritual support to those who have to make the excruciating decision to have an abortion. Politics do not belong in those conversations. They are medical matters and issues of conscience.
Consequences
Please consider the dangerous situations in which women and health care providers would be placed by further restrictions on abortion and reproductive health care. Will ending an ectopic pregnancy be regarded a crime? Will providing optimal medical care and advice to a pregnant person be criminalized? Will members of the clergy face prosecution? Will a rapist be entitled to more rights than the victim? Will aborting a dead fetus in the womb be against the law? Will every miscarriage be suspect? Will legislation lead to prohibiting forms of contraception and in-vitro fertilization?
What can be done?
There are many positive life-affirming actions that can be taken. Let us pass laws that reduce poverty, increase accessibility of health care and affordable contraception, provide medically sound sex education, and expand child care. Let government intervene proactively in these matters and not interfere in adversarial ways with a woman's autonomy and decisions about her body, health, family and faith values.
It is alarming and tragic that even as democracies around the world become more affirming of women's rights, some of our leaders want to drag our nation in the opposite direction. Please, do not take us back to a time when abortion laws jeopardized women's health, impacted negatively on family lives, and consisted of a discriminatory, classist two-tiered system of access to maternal health.•
__________
The Sassos are senior Rabbi emerita and senior rabbi at Congregation Beth-El Zedeck.

Click here for more Forefront columns.
Please enable JavaScript to view this content.