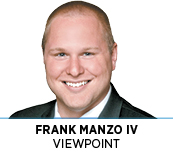 Three years ago, the Midwest Economic Policy Institute published the first report analyzing the effects of Indiana's repeal of its common construction wage law (or prevailing-wage law).
MEPI's report examined hundreds of school construction projects and thousands of bids and found that repeal of prevailing wage failed to save Indiana taxpayers any money—just as numerous pre-repeal studies had warned.
This summer, the Indiana Department of Labor released its own long-awaited study analyzing the impact of repeal. It, too, found that eliminating the minimum wage standards for construction workers on public-works projects had "no significant impact" on overall project costs.
The reasons are well-documented. Anyone who works in construction knows that labor is not what drives costs. Factors like materials, fuel, equipment and land costs do. That said, by pegging public-construction expenditures to local-market labor standards, prevailing wages have long been associated with higher-skilled workmanship, stronger local economies, and better safety and productivity outcomes on jobsites. When higher-skilled workers are replaced with lower-wage, lower-skilled workers—as is often the case in a non-prevailing-wage environment—those savings, economic benefits and jobsite efficiencies evaporate.
Yet, the research also shows that, as workforce efficiency vanishes and "project costs" stay the same, the social costs go up. Time and again, when states have repealed their prevailing-wage laws, the percentage of blue-collar construction workers living in poverty and reliant on government assistance programs has increased. And while these extra costs are not reflected on project bids, they are funded in the same way as roads, bridges, and schools—by taxpayers.
The DOL's study laid waste the pro-repeal lobby's unfounded canard about project costs. And while the data also showed that average weekly wage growth for construction workers lagged the national average in four of the past five years, it understated this impact.
This was a problem of methodology and analytical scope. Whereas other research has narrowly focused on outcomes for blue-collar construction workers, the Indiana DOL's analysis lumped blue-collar and white-collar workers together, including administrative staff and other workers who were not directly affected by the prevailing-wage policy. Additionally, the DOL assessed metrics like wage and public-works employment growth against that of all states (about half of which don't have prevailing-wage laws), instead of comparing Indiana's outcomes directly with neighboring states that had retained their prevailing-wage laws.
If the DOL had done the latter, as MEPI did in its analysis, it would have found that hourly wage growth for Indiana's blue-collar construction workers has lagged behind that of neighboring states with prevailing-wage laws by 8.5% and by 15% for the lowest-paid construction trades. And it would have noted a relative slowing in public works employment growth, and declines in productivity and workforce retention, as well as a failure to increase contractor competition on public projects.
Ultimately, research on the impact of Indiana's repeal of common construction wage should be viewed in the proper context. At the time lawmakers voted, then-Gov. Mike Pence said it would "put taxpayers first, providing much-needed relief to cash-strapped local governments and schools." Pence made it clear that the intent of repeal was to lower costs on the backs of skilled construction workers.
In the years since, reviews of the data conclude that no such savings have materialized.
Meanwhile, ample evidence remains to suggest that construction wage growth, workforce productivity, bid competition and other key metrics are moving in the wrong direction—especially relative to Indiana's neighbors.
That's not "much-needed relief." Instead, it's a cautionary tale.•
__________
Manzo is the policy director of the Illinois Economic Policy Institute and the Midwest Economic Policy Institute.
Please enable JavaScript to view this content.