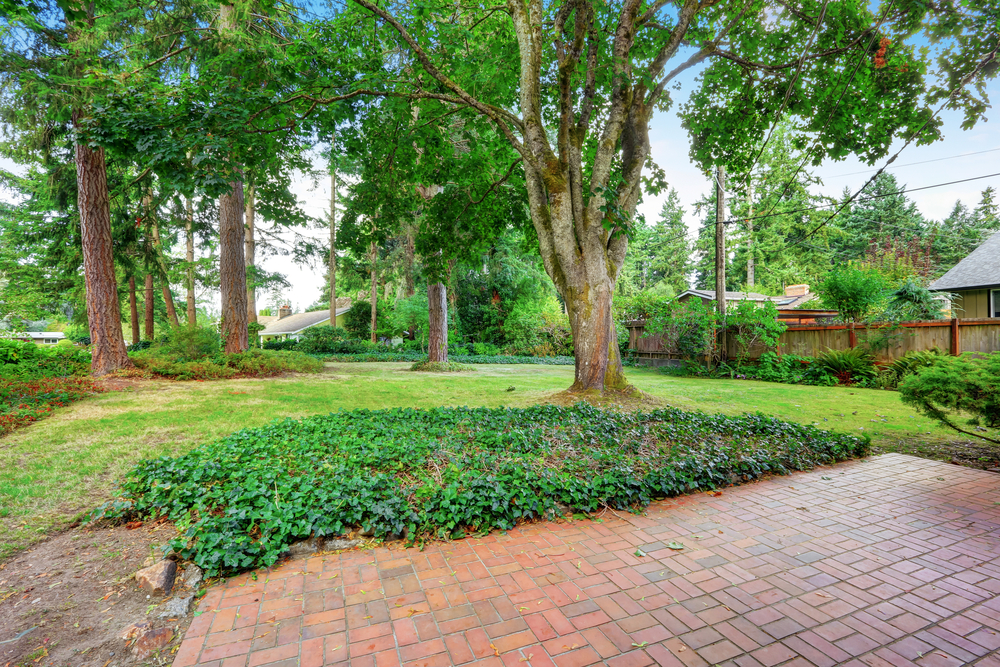 Q: I have just moved into my newly built house and would like to plant some shade trees near the house to help shade it during the summer. The back of the house faces west and takes a beating from the sun. If you would, please provide advice on the species of tree and the most advantageous planting location. I would like for the tree to be fast-growing and not produce a lot of fruit or nuts, which would cause problems with clogged eaves and yard cleanup.
A: We all want trees that grow fast, never create problems and do not take any work, but we also want them to be alive. Even silk plants would need to be dusted once in a while.
Most fast-growing trees have short lives and are not too sturdy. They lose more twigs and other debris and have more insect and disease problems than longer-living trees. Fortunately, many trees are fast-growing while they are young.
Slow-growing trees grow less than 1 foot per year, while medium-growing trees grow between 1 and 2 feet. Fast-growers grow trunks and branches at a rate of over 2 feet per year.
You can easily learn how quickly a deciduous tree grows. The section of branch that has leaves growing on it grew this season. That piece of branch will usually be a slightly different color, and the bark will have a different texture than the older section of branch it is attached to. At the joint between the two colors, you can usually find a cluster of scars ringing the branch. These scars are left from the scales that covered the bud at the end of the branch over the winter. The tree may have a large bud on the end of the branch, or it may develop one later in the fall.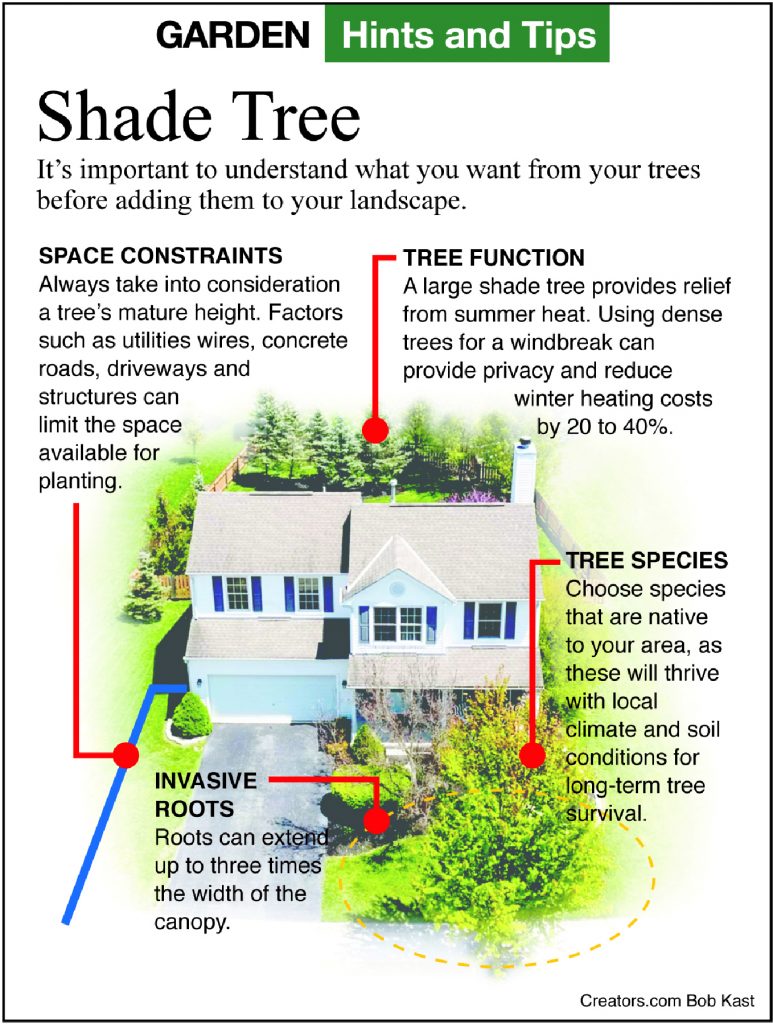 Next, follow the branch back a bit farther, and look for another color change and another set of scars. There may also be side branches growing at each set of scars. These develop from side buds on the ends of the branch.
This structure of side branches, scars and differences in bark color and texture shows how fast that particular tree has been growing. A tree in a nursery that was dug up while it was dormant may not have a very long new branch this season, but it will be a match to how many roots are left in the root ball.
Many long-lived shade trees, like oaks, maples, ash and linden, will grow rapidly while young, but as they age, they develop so many side branches that they begin to fill in and stop growing so fast in height.
Evergreen trees have the same growth patterns, but the needles stay on the trees for several years before falling off.
When someone asks me what kind of tree they should grow in their yard, I usually say, "Plant what no one else in the neighborhood has." That way, your tree will have less of a chance of getting some disease later on. A brand-new neighborhood may not have many trees yet, so it will be hard to prevent others from copying your choice. Ask several of your local nursery people what their top 10 bestselling trees are, and then ask them which one they would have in their own yard.
All deciduous trees are going to lose their leaves each fall. Evergreen trees will lose their needles in the fall or spring, depending on the variety. Few large shade trees are available in seedless forms. There are seedless ash, ginkgo and honey locust trees.
Plant any of the trees at least 15 feet from the house. Plan ahead for backyard activity areas, such as patios, decks or play areas. It would be good to get an entire backyard landscape plan so the tree can go in the best position.
This is the best time of year to look at the shade tree's future location. Decide which part of the house you want to be shaded, and go outside between 2 p.m. and 6 p.m. on any summer day. Determine which direction the sun is coming from by looking at your shadow. You will be able to get a range of tree locations by seeing where the shadow points at the part of the house you want to be shaded.
Email questions to Jeff Rugg at info@greenerview.com.
Please enable JavaScript to view this content.