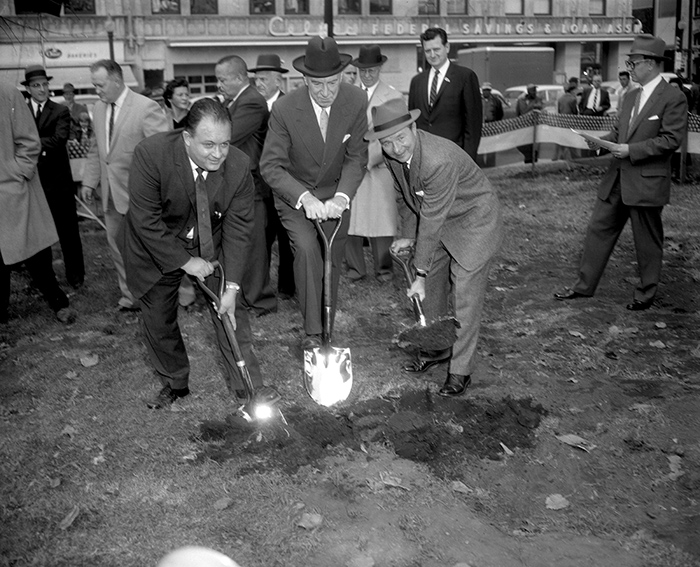 Government officials broke ground on the City-County Building on Oct. 30, 1959. Pictured from left are J. Wesley Brown, president of the county commissioners; William A. Hanley, president of the building authority's board of directors; and Mayor Charles H. Boswell. The building opened in 1962. Now, Indianapolis officials have released a request for information seeking ideas for reusing the building as major departments will soon vacate it for the Community Justice Campus under construction about three miles southeast.
Sources: Indiana Historical Society, IBJ research
Credit: This image is courtesy of the Indiana Historical Society and is part of the Larry Foster Collection. More images are available at images.indianahistory.org.
Please enable JavaScript to view this content.