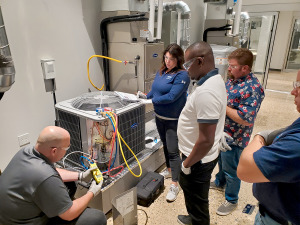 Twenty-four-year-old Indiana University alum Patrick McKenna studied neuroscience and psychology in college, then worked for a couple of years as a behavioral therapist after graduation. But he didn't enjoy the field and soon began searching for another profession.
"I started looking for a career that required long-term skills that would serve me for a long time," McKenna said. "Something that was pretty recession-proof."
Instead of signing up for another college degree, he decided to learn about heating, ventilation and air-conditioning installation and repair at the Indianapolis-based Peterman Top Tech Academy.
Created by the central Indiana HVAC company Peterman Brothers, it is among several growing training programs in central Indiana designed to bring the next desperately needed generation of technicians up to speed. HVAC manufacturers and trade schools also are getting into the act.
When he wraps up his schoolwork this spring, McKenna will likely sign on with Peterman's Bloomington office. He'll do so with zero student debt, because he's already a company employee. He joined the Peterman payroll when he signed on at Top Tech, and he's literally being paid to attend classes.
He's not shy about sharing news of his career change with other college-graduate friends.
"Whenever they complain about their jobs, I say, 'Hey, go to trade school for a year, maybe two,'" McKenna said. "You can work for a business or start your own. You can do your own thing. And there's big money in it right now. Especially with the shortage."
The shortage of HVAC techs is why training programs are booming in Indiana and across the country. The problem, experts say, has been building for decades. Fewer and fewer young people have professed interest in working in the "trades" (including, but by no means confined to, plumbing, construction and HVAC). High school practical arts programs have folded, and guidance counselors and parents have emphasized college as the route to financial success.
The problem has worsened of late, as baby boomers, who represent the field's largest cadre of employees, start to retire en masse.
"So not only weren't enough people entering the force, but now with so many retirees, you have to almost go two- or three-to-one just to replace them," said Terry Tanker, publisher of HVACR Business magazine. "But the good news is that, like with everything else, the market's going to correct itself."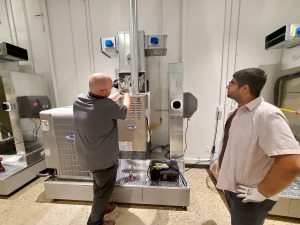 Training opportunities
That process has already begun. HVAC system manufacturer Carrier has also opened a large training center in Indianapolis for distributors of its products.
Hardware supply chain Lowe's recently awarded Ivy Tech Community College a $700,000 grant to help the college expand its HVAC programs. While the price of a four-year degree at a public college averages $102,828, trade school training runs an average of $9,798 for a two-year program. Some or all of that cost will likely be picked up by state or federal grant money, or by private HVAC companies desperate for more help.
Literally thousands of HVAC jobs are open nationally, with median starting salaries at about $51,000, and a great upside potential for techs possessing the right training and experience.
"It's not uncommon for better contractors with bigger businesses to pay starting salaries up to $70,000 and work their way up to $125,000," Tanker said. "I talked to a contractor a couple of weeks ago, and he's got a couple of service techs out in Las Vegas making $200,000 a year."
The seller's market for HVAC skills likely isn't going anywhere anytime soon. The shortage of techs mirrors similar shortages in pretty much every other trade these days. In HVAC alone, it's calculated that the national shortfall could reach 400,000 technicians over the next decade.
Peterman's program provides a ready-made workforce despite the national shortage.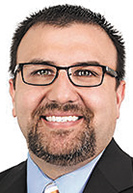 "This allows HVAC contractors to train their employees exactly how they want things done," said Kyle Gargaro, editorial director at ACHR News, a biweekly trade publication for HVAC contractors. "If there's a certain process the owner wants followed on an installation, what better way to convey that than to create the training?"
One of the largest such efforts is the 6,000-square-foot training center opened by Carrier on the west side in September. The Carrier Technical Training Center—at West Morris Street and Girls School Road—wants to make a dent in the technician shortage using six distinct "labs" where students get hands-on experience with the company's myriad products. The goal is not just to train technicians, but to train trainers, so they can bring others up to speed at locations across the country.
"HVAC products are fairly technical," said Braden Cook, senior director of product management, training and service at Carrier HVAC. "You have to have a bit of electrical knowledge, a bit of mechanical knowledge, but you don't have to be an expert in any of those areas to be an HVAC technician. I would say that anybody who is interested in going into the trades is a good candidate for HVAC."
The program typically accommodates 15 to 20 people in its one-class-per-week schedule, but the company is hiring an additional trainer to bump that up to 30 or 40. So far, the Indianapolis training center has hosted students from 16 states and Canada.
Carrier sells to "distributors throughout the U.S. and Canada, and they have their own training programs," Cook said. "A lot of times, they do their own training, but those distributors' trainers might come to us. Then they walk away with course material and presentations to go train in their area."
Strong interest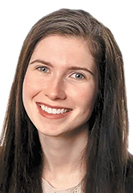 Peterman opened its Top Tech Academy, which includes a 5,000-square-foot lab filled with examples of HVAC units, in 2020. It required a great deal of time and investment, but management says it's panned out for them.
"We've seen advances in our [key performance indicators], sometimes upwards of 300%," said Dani Wernert, Top Tech Academy program manager at Peterman Brothers. "There's a lot of work involved in making a training program of this size, but we've absolutely seen, tenfold times, that it's worth the investment."
One thing Peterman doesn't spend much time or money on is drumming up interest in the program. That seems to take care of itself. The last semester drew some 2,000 applicants, of which only about 2% were accepted. In total, about 100 students will pass through Top Tech in 2023.
Its popularity can be explained in part by the fact that participants don't have to worry about accruing any sort of debt or figuring out how they will support themselves.
"Every student gets paid," Wernert said. "We pay them for their time while they're in class. Depending on the program, that's anywhere from four to 12 weeks. And then they go out and get field experience, and then they start running calls on their own. They're paid through all of that. And on successful completion of the program, they're all guaranteed a job."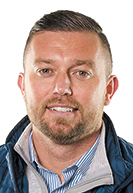 Chad Peterman, president and CEO of Peterman Brothers, said the program both allows the company to grow more quickly and lets management shop around for high-quality candidates who make a good "cultural fit." Or, in other words, instead of hiring already-trained HVAC technicians and hoping they mesh with the company and the culture, they select people they think will fit in, then train them.
"We do find job-ready technicians who fit the culture, and that's great, and we'll still hire them," Peterman said. "But we also started our training program so that we can hopefully hedge our bets. We can recruit people that fit our culture, then train them on the technical side."
New breed
Conventional schools are also tuning up to turn out more HVAC grads. Though today's trade students are of a different ilk than even a few years ago.
According to David Will, dean of Ivy Tech Terre Haute's School of Advanced Manufacturing, Engineering, and Applied Sciences, Ivy Tech's academic pool a decade ago was primarily full-time students who weren't working jobs. Today, however, a much higher percentage work full time or part time while attending school.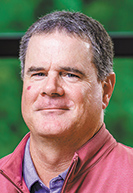 "At Ivy Tech, we are certainly seeing similar trends in other trades," Will said. "While Indiana has a low unemployment rate, the labor participation rate isn't where it needs to be, which is why we're changing our strategy with connecting to our industry partners and supplying them with skilled workers."
HVAC and other trade students are often shepherded through the Ivy Tech program by a potential or current employer who has a job waiting for them upon graduation.
"As far as funding is concerned, there's a variety of ways that companies, whether it's HVAC or others, are funding job candidates," Will said. "Through the [state's] Next Level Jobs initiative, there's an Employer Training Grant that reimburses an employer up to $5,000 per employee who is trained, hired and retained for six months."
Individual employers can get up to $50,000 in annual reimbursements. And the students themselves can get Next Level Jobs Workforce Ready Grants, which cover the tuition and fees for certain "high value" Ivy Tech certificate programs. It's a "last dollar" grant, meaning it's designed to cover any degree costs not taken care of by other funding sources, such as a Federal Pell Grant.
"What we are trying to do with the state of Indiana and Ivy Tech is provide 50,000 credentials a year [combined from all of Ivy Tech's statewide campuses] through our strategic plan," Will said. "The way we do that is by providing our industry partners with world-class skilled labor that graduates with little or no debt."
'Right the first time'
Everyone from manufacturers to installers is interested in training, because tailoring future employees' skill sets creates service personnel particularly adept at fixing and installing the brands in which a company specializes.
"Even a manufacturer will come in and do training because they realize that, the higher the quality of the installation, the fewer callbacks and less warranty work they're going to have to do," Tanker said. "You want to do it right the first time, so there's not callbacks and not a lot of extra costs involved."
However, just as the shortage of HVAC techs didn't appear overnight, it won't be solved instantly, either.
"My personal opinion is that, in the next 10 years, there is probably still going to be a challenge until we have younger people more interested in going into the trades," Cook from Carrier said. "So what we can do is have the most robust training available, whether it's online or in the classroom, so that we can reach the most people and get the most people interested in our field."
Indiana can certainly use the extra hands. The U.S. Bureau of Labor Statistics estimates that the state will see a 4.3% growth in the need for new HVAC workers in the next decade, compared to a national average growth rate of 3.4%.
"It certainly is a reasonably high cost for HVAC contractors to fund [training]," Gargaro said. "There is always a concern that the technician will receive the training and then leave for another job. But the bigger problem for a contractor would be if they don't offer the training that that less-than-well-trained employee stays."
"It's an expensive venture, but if you want to have the very best people to take care of your customers, I think it's the fastest way to do it," Peterman said.•
Please enable JavaScript to view this content.