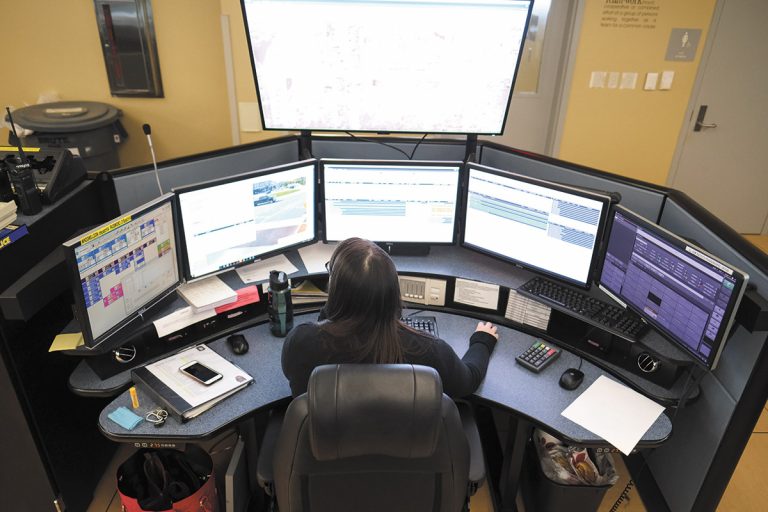 Hamilton County is in the early stages of planning the construction of a 50,000-square-foot Public Safety Communications Center in Noblesville that will be funded by a local income tax hike passed in 2019.
The facility will be built on agricultural land east of the Hamilton County Health Department, on the east side of State Road 37 and south of State Road 32.
Plans call for the building to house a dispatch center, emergency management center and a child care facility for Hamilton County employees. It will also include office and storage space for employees and outside storage space for emergency vehicles.
Hamilton County's 911 dispatchers and emergency management employees currently work in the basement of the Hamilton County Sheriff's Department at 18100 Cumberland Road in Noblesville.
The center's employees dispatch police, fire and emergency personnel from 17 agencies, covering 398 square miles.
County Commissioner Mark Heirbrandt said the new Public Safety Communications Center is necessary because communications center employees work in crowded conditions in their existing workspace.
"We're outgrowing our dispatch center and so we're looking at building a state-of-the-art facility, and we've been looking at it for some time," Hamilton County Commissioner Mark Heirbrandt told IBJ.
Heirbrandt said the 24/7 child care facility is a necessity to help the county retain employees, particularly those who work in public safety communications jobs that have non-traditional work hours.
"One of the things that we've learned is that we have a very high turnover in dispatch. It's a very stressful environment," Heirbrandt said. "And it's not only in Hamilton County, but it's throughout the state and throughout the country."
Construction will also address drainage issues and other utility and site improvements.
County officials have not yet determined a price tag for the project, which will be funded by a 0.1% public service local income tax that went into effect three years ago.
City and town councils representing more than 50% of Hamilton County's population voted in fall 2019 to overhaul funding for the county's Public Safety Communications Center. Rather than rely on communities to pay a fee proportionate to their dispatch calls, as was the practice at the time, the county now collects more in income taxes.
The county is processing proposals to design, build, operate and maintain the facility through a public-private partnership.
The Hamilton County Commissioners will review proposals at their next meeting on Feb. 13. City and town officials will also provide input on the project.
"We feel like we need to make sure that we're keeping up with the times and making this one of the best communications facilities and be able to serve our constituents here in the county the best that we possibly can," Heirbrandt said.
Please enable JavaScript to view this content.